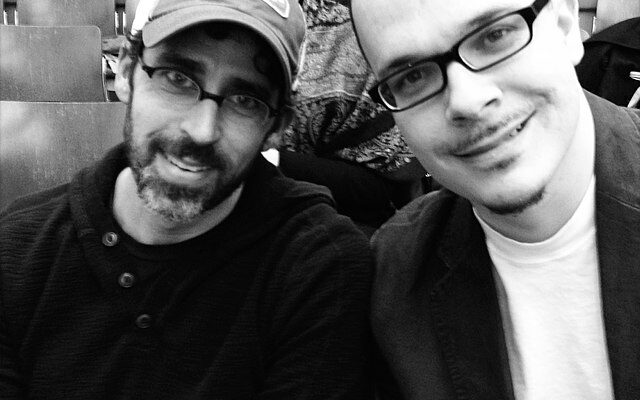 A prominent Black Lives Matter activist leader is being accused taking credit for the release of two American hostages recently released in Gaza. Natalie Raanan and her mother, Judith Tai Raanan, were visiting family in Israel, near the Gaza border, in a community called Nahal Oz, when Hamas terrorists attacked.
The received their freedom last week Friday after spending nearly two weeks in captivity. That's when one of the founders of Black Lives Matter tried to steal some valor and play the hero. 
The family of the two American hostages freed by Hamas terrorists has accused Black Lives Matter activist Shaun King of lying when he claimed he worked "frantically behind the scenes" to help secure their release.

After news broke that the mom and daughter were free, King, 44, appeared to take some credit for their safe return, wrote The New York Post.

"Hamas has just freed the teenager Natalie Raanan and her mother. I'm grateful. As I said last week, Natalie and her family have been supporters of mine and protested police violence in America alongside us," King wrote in an Instagram post on Friday.

"I am also thankful for the Qatari government for helping to negotiate this. Dozens of us worked frantically behind the scenes to help make this possible. I spoke to Natalie's family this afternoon and they are anxiously awaiting more updates."
King claims to have been speaking with Natalie's brother about trying to help her. 
The Raanan Family released a statement challenging King's claims. "Today we came across bizarre posts on the Instagram page of one Shaun King, who turns out to have millions of followers, who claims that our relative Natalie Raanan supports the anti-Israeli messages he uploads to his page.
First and foremost, we make it clear that he is lying! Our family does not and did not have anything to do with him, neither directly nor indirectly. Not to him and not to anything he claims to represent.
Natalie told us that this morning it was the first time in her life that she came across Shaun King's name and his posts, after she finally got a phone call after two horrific weeks in captivity in Gaza, and was looking for what was written about her while she was away.
Shaun King is trying to catch a ride on the great exposure that her kidnapping received all over the world and in the US in particular, and the most ridiculous thing is that Natalie and her mother Judith are very active in Rabbi Hecht's Jewish community in Chicago and in the Chabad house, and if Shaun King knew them or their family he would know that.
We ask not to be quick on the keyboard and share things without checking them in depth. Mainly not to believe people who speak for others. The damage that the sharing of these lies does is so huge, and the effort of our family and all the families of the abductees should be focused on bringing them home, and not fighting the lies that are being spread like wildfire.
We're not done, we've just started. We have 2 more murdered in the family and 8 more family members still kidnapped, and there are over 200 more families in our situation. Now we need the support of all the people of Israel and all the countries of the world to bring everyone home as soon as possible!"
Several journalists who have rubbed shoulders with King or his allies have pointed out that he's often been caught lying and should not get credit for the release of the family. 
Shaun King is a grifter. He has nothing to do with freeing the two women hostages from Hamas. They do not know him. He is not working toward a ceasefire. Please stop believing such absolute nonsense that has no bearing to reality.

— roxane gay (@rgay) October 21, 2023
Shaun King claiming credit for Hamas freeing a hostage would be hilarious if it wasn't so pathetically grifty. Just kidding, it also really is hilarious. pic.twitter.com/XaQ9cJ2Wl1

— Berny Belvedere (@bernybelvedere) October 21, 2023
Shaun King has faced allegations of fraudulent activities and a track record of purportedly exploiting tragic incidents, including the case of the 12-year-old Black boy Tamir Rice. Tamir Rice's mother has asserted that King organized unauthorized fundraising campaigns in the boy's name, purportedly for personal gain.
Ebony Magazine wrote, "Samaria Rice, the mother of 12-year-old Tamir Rice, wrote a scathing Instagram post accusing Shaun King of being an "imposter" and raising money after her son's death without her permission. 
King has become a controversial activist, who has had questions raised about his racial identity. For Samaria Rice, she acknowledged this by admonishing King, accusing him of being a 'white man acting Black.' While Rice did not respond to any requests for comment, King spoke with The Daily Beast and pointed to a post he published on his website The North Star on Tuesday. In it, he responded to claims made about his fundraising efforts on behalf of Rice and her family, writing that many people have "lied to Samaria about me and the fundraising I have done for her family."
Allegedly he was asked twice by Tamir Rice's uncle to raise funds, and later civil rights attorney Benjamin Crump, but after $120,000 was raised, the money was taken by attorneys and the courts, while the rest was doled out in incremental amounts. According to King, this is something he had no control of. 'I never received a penny from those funds or anyone else—and would never expect as much,' he wrote.
King said he was aware of Samaria Rice including him among activists like Tamika Mallory and attorneys such as Benjamin Crump as those she was upset with, most recently in a May New York Magazine profile. 'I never gave you permission to raise nothing,' Rice went on to write in her Instagram post. 'Along with the United States, you robbed me for the death of my son.'" 
The Daily Beast documented last year that King's charity "amassed millions of dollars in donations in the months following the 2020 murder of George Floyd, while its signature project to review and redress prosecutorial injustices in three major U.S. cities floundered—and while King himself and his associates raked in hundreds of thousands of dollars in compensation.
The tax documents reveal that during the first year of its existence, a period that coincided with the largest racial justice protests in the nation's history, the organization collected more than $6.67 million. Further, Federal Election Commission records also show that two political action committees tied to the controversial activist have poured close to half a million dollars into the organization."
The investigation revealed that King pays himself a handsome salary out of the money he raises to "fight for social justice."  
President Biden gave credit to the Qatari government for its mediation efforts in the release of the two women.
The president said that American officials are "working around-the-clock to free American citizens who were taken hostage by Hamas."
A Hamas spokesman, Abu Ubaida, said the mother and daughter had been released "for humanitarian reasons, and to prove to the American people and the world that the claims made by Biden and his fascist administration are false and baseless," according to The BBC.
Judith, according to some reports, was suffering poor health and has received treatment from the Red Cross.
[Read More: Michigan State University Flashes Hitler To Entertain Football Fans]