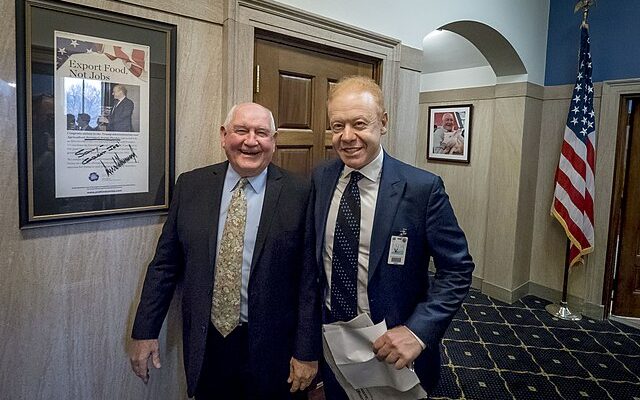 Showing off to a fellow billionaire, Donald Trump allegedly shared state secrets with a member of Mar-a-Lago Anthony Pratt, an Australian businessman. After leaving the White House, the former president allegedly discussed sensitive information about American nuclear submarines, which was then passed on by Pratt to foreign officials.
Now, according to 60 Minutes Australia, which has obtained the tapes, Pratt made recordings discussing what the president told him.
CNN previously reported that Pratt gave an interview to special counsel Jack Smith, who charged Trump with mishandling national security materials by hoarding dozens of classified documents at Mar-a-Lago in Florida. (Trump pleaded not guilty.) Pratt is also on Smith's witness list for the trial, which is scheduled for May.

Concerns about Trump's freewheeling approach to state secrets are at the center of that case. Past reports from ABC News said Trump discussed potentially sensitive information with Pratt about US nuclear submarines. The new reports Sunday expand what is known about Pratt's recounting of their conversations to include foreign policy matters.

"It hadn't even been on the news yet, and he said, 'I just bombed Iraq today,'" Pratt said in one recording that was made public Sunday, recalling a conversation with Trump.

Pratt then recalled Trump's description of his December 2019 call with Iraqi President Barham Salih. According to Pratt, Trump said, "The president of Iraq called me up and said, 'You just leveled my city. … I said to him, 'OK, what are you going to do about it?'"
The recordings also demonstrate that the former president talked to Pratt about the September 2019 phone call with Ukrainian President Volodymyr Zelensky that eventually led to his first impeachment. 
The New York Times remarked that "Pratt has been interviewed by U.S. federal prosecutors pursuing criminal charges against Trump, and is on a list of potential witnesses to be called to the stand in Trump's trial next year, according to the Times. It was not immediately clear whether prosecutors were aware of the recordings prior to the publication of the media reports.
A Trump spokesperson told the Times that the information revealed by Pratt in the tapes 'totally lack proper context and relevant information.' In his own statement, Trump called Pratt 'a member of the most successful club in the country, Mar-a-Lago, and from a friendly country in Australia, one of our great allies.'
'I don't know him well but he seemed like a nice person,' Trump added.
Pratt bought a Mar-a-Lago membership in the hopes of cozying up to Trump and his inner circle, including his then-lawyer Rudy Giuliani, who Pratt saw as 'cool' and 'someone I hope will be useful one day,' according to the tapes. Pratt says in one recording that he paid Giuliani $1 million to come to his birthday party—before the pandemic dashed those plans. Instead, Pratt adds, Giuliani 'now… rings me once a week.'
In some excerpted recordings, Pratt speaks admiringly of Trump, comparing him to a 'mafioso' with 'incredible balls.' The billionaire appeared to think of Trump as a shrewd manipulator, knowing "exactly what to say and what not to say so that he avoids jail."
The former president's direct response to the story was less friendly toward Pratt. The Guardian noted that "Trump took to his preferred social media outlet, Truth Social, to describe the New York Times story as false. He rejected the suggestion the pair had spoken about the US nuclear submarine fleet and its capabilities.
'The Failing New York Times story … about a red haired weirdo from Australia, named Anthony Pratt, is Fake News,' he posted.
'I never spoke to him about Submarines but I did speak to him about creating jobs in Ohio and Pennsylvania, because that's what I'm all about – JOBS, A GREAT ECONOMY, LOW TAXES, NO INFLATION, ENERGY, DOMINANCE, STRONG BORDERS, NO ENDLESS WARS, LOW INTEREST RATES, and much more!'
Trump and Pratt have previously enjoyed a good relationship and in 2019 the then president helped open a new Pratt Industries plant in Ohio."
Both Donald Trump and Joe Biden are currently being investigated for mishandling classified information. As Israel was being attacked by Hamas earlier in the month, the current occupant in the White House was being deposed by Robert Hur, a special prosecutor investigating how classified documents improperly ended up at Mr. Biden's home and an office he used after leaving the vice presidency.
Trump's trial for allegedly keeping boxes of classified documents at Mar-a-Lago has been slated for May, but the former president's defense team has asked repeatedly for it to be delayed until after the 2024 presidential election. Pratt is expected to serve as a witness.
[Read More: Black Live Matter Activist Slammed For Stealing Valor]