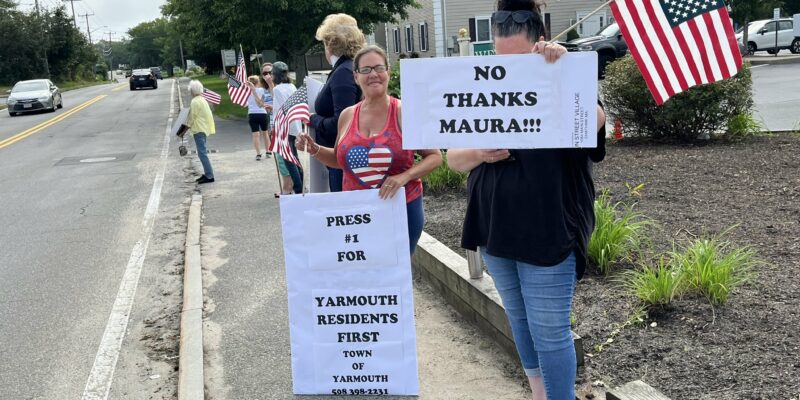 Texas and Florida governors Greg Abbott and Ron DeSantis may have pulled off the greatest political maneuver in a generation, forcing Democrats to reveal their hypocrisy. Early in 2022, the two Republican leaders decided to show liberals in blue states what was happening at the border by sending migrants to their cities, or in the case of DeSantis, to Martha's Vineyard, the affluent town of Barack Obama. 
"The decisions by Gov. Ron DeSantis of Florida to send two planeloads of people to Martha's Vineyard, and by Gov. Greg Abbott of Texas to send two busloads to Vice President Kamala Harris's residence on Thursday — roughly 150 migrants in all — were their most conspicuous attempts yet to provoke outrage over record arrivals at the border, a circumstance the Republican leaders blame squarely on President Biden.
But while the transfers of migrants were called out by Democrats as political stunts, they also served as vivid reminders of how ill prepared heavily Democratic parts of the Northeast are to handle influxes of poor migrants, even though they have long been immigration strongholds where many people are eager to help.
On Thursday, Mr. DeSantis spoke proudly of chartering private planes to drop mostly Venezuelan migrants on Martha's Vineyard. He did so several months after Mr. Abbott and Gov. Doug Ducey of Arizona, a fellow Republican, started sending frequent busloads of migrants to Washington and New York, straining resources in those cities. Mayor Muriel Bowser of Washington declared a public emergency last week in response to the arrivals; on Wednesday, Mayor Eric Adams of New York said its shelter system was "nearing its breaking point' after more than 11,000 migrants arrived in the city since May," The New York Times reported at the time. 
As the moves continued, liberal leaders first expressed outrage, but now they're panicking over a small percentage of illegal immigrants coming to their towns and cities. 
No place may have better exemplified leftwing anxiety over migrants more than the state of Massachusetts. In October of last year, a national guardsman from the Bay State, so freaked out by what happened at Martha's Vineyard, attacked a bus full of senior citizens because the vehicle had a Florida license plate. 
Now that guardsman is going to get a chance. Over the past week, Governor Maura Healey mobilized 250 members of the Massachusetts National Guard to deal with the latest wave of asylum seekers coming to her state. 
As the Massachusetts migrant crisis worsens, officials say volunteers are overwhelmed by the increased demand for emergency family housing.

"Right now, the non-profits that are in Massachusetts are stretched and so thin they cannot provide anymore staff," Democrat State Sen. Jamie Eldridge said.

Last week the state stepped in to support staff and migrant families arriving to Massachusetts by activating the National Guard.

"We're grateful to the brave men and women of the National Guard for stepping up to help us ensure that every family in emergency shelter has their needs met," Gov. Maura Healey wrote in part, reports CBS.
While the signs in front of their homes may say, "in this house, we believe no person is illegal," the actions taken by the people living in the wealthy enclave near Cape Cod seem to be saying, "Ok, some people are illegal." 
A protest is starting to form outside #Yarmouth Resort in response to the hotel pricing out rent-paying tenants for illegal immigrants to be housed thru @MassGovernor's office. While theres a handful right now, organizers tell me a lot more people are expected throughout the day. https://t.co/jk02VY93qh pic.twitter.com/QQo4ll1Q3y

— Tim Dunn (@ConsiderMeDunn) August 27, 2023
The New York Post noted that "while the National Guard can help with the lack of manpower, the state can do little to address the shortage of housing outside of creating new shelters, which local residents vehemently oppose.
Dozens of protesters came out Saturday to the Yarmouth Resort motel, where the state hopes to set aside 100 units for migrant families, many of whom include Haitian immigrants displaced by natural disasters.
The protesters claimed that the state has prioritized the need of the migrants over the need of its own homeless residents, including veterans, with many at the rally flashing signs that read, "Vets and Cape Homeless First!!"
The hotel in Yarmouth is just one of more than 1,500 temporary hotels and new shelters set up across the state since 2022."
The governor had planned to put 100 migrant families in the Yarmouth Resort, but following the protest, the proposal was put on hold. 
[Read More: China Invades American Military Bases]