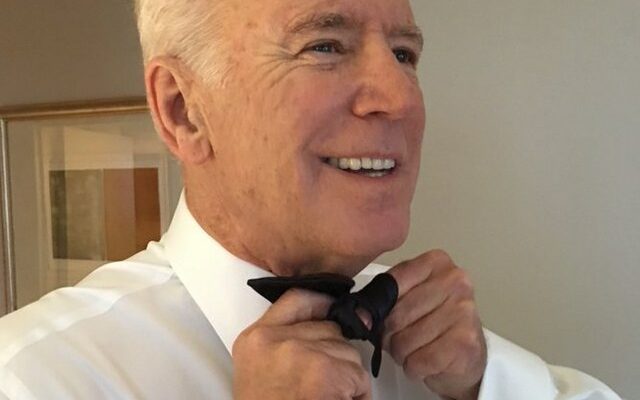 Liberals have often defended the president from accusations of corruption due to Hunter Biden's shady business transactions by saying that Joe is just clueless about what his son's been up to over the past decade. 
Politico recently reported that Democrats had taken an "odd" defense to the growing family scandal, noting, concerning the recent testimony from Hunter's business associate: "One line Democrats offered after a private interview this week with ex-Hunter Biden business partner Devon Archer suggests that they may be tempted to blame Hunter himself for raising his father's name. A Democratic lawmaker later said, summing up the interview, that Hunter was "selling the illusion of access to his father."
The transcript of the interview, released today, shows a Democratic aide asking Archer to confirm that subtle difference, between real access and the illusion of it. "I think that's — that's almost fair," Archer replied, noting the number of "touch points" Hunter had with his father even if "nothing of material was discussed."
Democrats are hoping the word "illusion" lands hardest in that phrase — in other words, that the public concludes Hunter Biden was marketing a lie. But sandwiched around "selling … access" to Joe Biden, it sounds like an unsolicited acknowledgment that the president's son overstated his influence and manipulated his relationship with his father.
And while the moment might seem minor, it highlights the most problematic part of what lawmakers heard from Archer: then-Vice President Joe Biden got on the phone with his son enough times to credibly bolster that "illusion of access."
It turns out that pretending the often lost-and-doddering president did not know what he was doing might not be a good strategy. New evidence from Biden's bank statements reveals that not only did Hunter sell access, but Joe appears to have delivered. 
President Biden's family and their allies brought in at least $20 million from foreign sources, including first son Hunter Biden's business associates in Russia, Kazakhstan and Ukraine — some of whom dined with the current commander-in-chief, the House Oversight Committee revealed Wednesday.

Committee chairman James Comer (R-Ky.) said Hunter Biden, now 53, appeared to deliver Russian, Kazakhstani and Ukrainian businesspeople access to his father, then Barack Obama's vice president — noting that each of the post-Soviet associates allegedly attended at least one of two dinners at Washington's Café Milano with the Bidens, reports The New York Post.

"During Joe Biden's vice presidency, Hunter Biden sold him as 'the brand' to reap millions from oligarchs in Kazakhstan, Russia, and Ukraine. It appears no real services were provided other than access to the Biden network, including Joe Biden himself," Comer said in a statement.

"And Hunter Biden seems to have delivered. This is made clear by meals at Café Milano where then-Vice President Joe Biden dined with oligarchs from around the world who had sent money to his son," he added.

"It's clear Joe Biden knew about his son's business dealings and allowed himself to be 'the brand' sold to enrich the Biden family while he was Vice President of the United States."
Biiiiiiiig yikes here pic.twitter.com/kinsf6oh30

— Jake Schneider (@jacobkschneider) August 9, 2023
So much for the Uncle Leo defense, but at least we can guess the timing of the next Trump indictment will be from Biden's DOJ.
"The new evidence backs up Archer's bombshell testimony to the committee that Hunter was raking in large amounts of cash from foreign deals, and how his father Joe was present in-person during dinner meetings and sat in on at least 20 phone calls with foreign associates," reported The Daily Mail. 
"Hunter Biden used $142,000 wired from a Kazakh oligarch to his shell company to buy a Porsche before setting up a dinner with his father Joe, the bank records show.
The bank records also reveal links between Russian billionaire Yelena Baturina and the Biden family, as well as detail $1 million yearly payments to Hunter and Archer for their positions on the Ukrainian oil company Burisma's Board of Directors.
They show Baturina – the wife of a former Moscow mayor who has links to Vladimir Putin – wired $3.5 million to Rosemont Seneca Thornton, a shell company belonging to Hunter and Archer, in February 2014. 
Then, on March 25, 2014 there were two separate transfers – one for $2.2 million and another for $200,000, to another Rosemont Seneca Bohai account."
Chairman Comer has proven that after the money was sent, the then vice president met with the Hunter's favorite oligarchs twice when they visited the nation's capital. 
Someone should ask Democratic Rep. Dan Goldman if he still thinks they only discussed the weather.
Biden's story has changed dramatically since 2020. We have gone from: "My son did nothing wrong," to "I don't know anything about it," to "I was not involved," to "We only talked about the weather," to "screw you, prove it."
The last message is the clear takeaway from the White House communications staff. 
You know a party is accustomed to a friendly press when a communications director tweets this as something that is supposed to reflect positively upon her boss. pic.twitter.com/PXOxIeJIQb

— Chief Impact Officer BT (@back_ttys) August 9, 2023
Watch the next defense from Democrats be, "Sure, of course, he took the money from foreign leaders, Joe Biden is a loving father and a better businessman than Donald Trump." 
[Read More: World Laughs As Biden's Weakness Gets Put On Display]