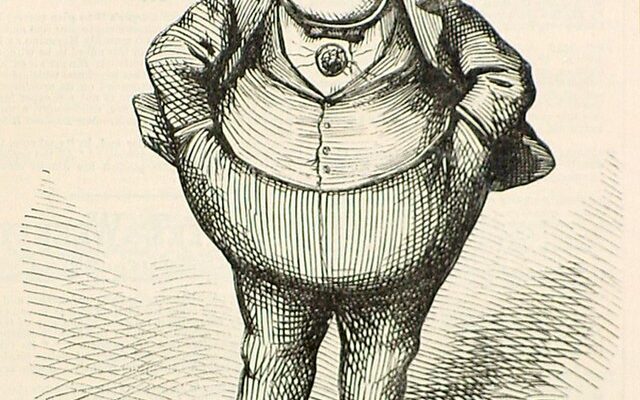 An interesting "coincidence" has gotten some notice over the past year or so. Every time there has been a break in the Biden (Crime?) Family influence-peddling investigation, magically Joe Biden's Department of Justice has indicted former President Donald Trump the next day to clear it from the news. 
This timeline is actually incredible. I mean come on.

3/17 – Hunter admits laptop
3/18 – Trump indictment news

6/8 – FBI doc alleges Biden bribe
6/9 – Trump indicted

7/26 – Hunter plea deal collapses
7/27 – Trump indicted

7/31 – Devon Archer testifies
8/1 – Trump indicted pic.twitter.com/9wxuSSYkCG

— Andrew Clark (@AndrewHClark) August 2, 2023
According to Red State, WMAL talk radio host Vincent Coglianese was one of the first to make the connection. 
Vince is spot on here: "Every one of these indictments come down or superseding indictments from Jack Smith has always followed very bad news for Joe Biden…It's always the next day and I think people look at that and go well that can't be a coincidence." pic.twitter.com/X5PzpN5OYG

— Kevin Tober (@KevinTober94) August 2, 2023
"But I can't help but notice the calendar here," Coglianese said. "Every one of these indictments that's come down or superseding indictments from Jack Smith has always followed very bad news for Joe Biden. Whether it is the bribery allegation contained in the FBI's FD-1023 form, the next day, the Mar-a-Lago indictments drop."

"Or," he continued, "perhaps it's the collapse of the plea deal for Hunter Biden in that courtroom. The next day, the superseding indictment is dropped. And then this week, we get Devon Archer's testimony about Hunter Biden and the Biden family's finances. The next day, you get the Jan. 6 case. It's always the next day. And I think people look at that and go, well, that can't be a coincidence."

Indeed. We already see people like one of Trump's opponents in the Republican primary Vivek Ramaswamy calling out the "banana republic" nature of what's going on here and calling on all the Republican candidates to condemn the indictment of Trump. No wonder people are talking about the weaponization of the government when we see what is unfolding right before our eyes.

"This is the prosecution and persecution of the leading candidate for president against Joe Biden," Coglianese explained. "I think we have a Justice Department with a massive credibility crisis on its hands. Voters fundamentally do not trust this institution. They have routinely gone after Trump through the years, in the form of the FBI Russia collusion hoax…and of course, now all of these prosecutions. And, I, I think, what voters are seeing now is that there's an effort to meddle in the election, going on right in front of our very eyes. And it's…the Justice Department."
On Monday, July 31, Hunter Biden's close friend and business associate testified that the president lied when he said he never talked to his son's foreign business associates. 
The New York Post noted, "First son Hunter Biden's former business partner Devon Archer told lawmakers this week that Ukrainian natural gas firm Burisma Holdings brought the political scion onto its board so that "people would be intimidated to mess with them … legally."
Archer also revealed that then-Vice President Joe Biden met twice with his son's shady post-Soviet business partners at DC's Café Milano, not once as previously reported, according to the transcript of a four-hour deposition released Thursday by the House Oversight Committee.
These and other revelations blow new holes in President Biden's claim that he never discussed business with his now-53-year-old son — as House Republicans move closer to launching an impeachment inquiry.
Archer extensively discussed the value Hunter brought to Burisma as part of the Biden family 'brand' — and said he demonstrated to clients at least 20 times his ability to put his dad, the second-highest US official, on speakerphone."
The very next day, August 1, the former president was indicted "for working to overturn the results of the 2020 election in the run-up to the violent riot by his supporters at the U.S. Capitol, with the Justice Department acting to hold him accountable for an unprecedented effort to block the peaceful transfer of presidential power and threaten American democracy.
The four-count indictment, the third criminal case against Trump, provided deeper insight into a dark moment that has already been the subject of exhaustive federal investigations and captivating public hearings. It chronicles a months-long campaign of lies about the election results and says that, even when those falsehoods resulted in a chaotic insurrection at the Capitol, Trump sought to exploit the violence by pointing to it as a reason to further delay the counting of votes that sealed his defeat.
Even in a year of rapid-succession legal reckonings for Trump, Tuesday's indictment, with charges including conspiring to defraud the United States government that he once led, was stunning in its allegations that a former president assaulted the "bedrock function" of democracy. It's the first time the defeated president, who is the early front-runner for next year's Republican presidential nomination, is facing legal consequences for his frantic but ultimately failed effort to cling to power," writes The AP.
New Conservative Post explained earlier in the week that Joe Biden operates like a corrupt political machine boss but gets away with it because he's considered too stupid, even by supporters, to be able to operate like a corrupt political machine boss.
Since taking power, Biden has deployed his political boss skills, leveraging power to attack enemies, something he's allegedly been doing since the 1970s, and shutting down critics.  
[Read More: How Biden Robs The National Wealth]