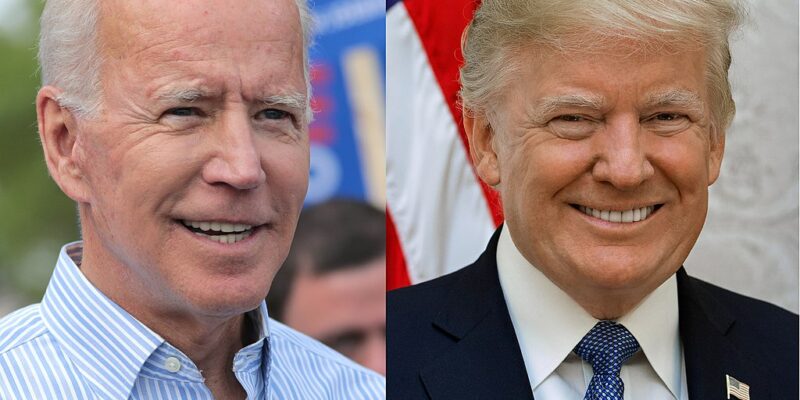 Former President Donald Trump on Tuesday revealed that he will likely be receiving yet another criminal indictment, this time regarding his attempts to prevent the Electoral College from concluding its vote for Joe Biden on January 6, 2021. 
Trump took to social media to announce he received a letter from prosecutor Jack Smith on Sunday night stating the former president is a "TARGET of the January 6th Grand Jury Investigation, and giving me a very short 4 days to report to the Grand Jury, which almost always means an Arrest and Indictment."
The former president posted the news on his social media account, Truth Social. 
As with his previous indictments, receiving a target letter typically means that that an indictment is forthcoming. 
ABC News writes, "Trump similarly received a target letter from Smith before he was indicted by a grand jury in Florida for his alleged mishandling of classified documents after leaving the White House and his alleged efforts to obstruct the government's investigation.

Smith took control of the sprawling Justice Department investigation into the failed efforts by Trump and his allies to thwart his election loss upon his appointment as special counsel in November of last year, and in recent months dozens of witnesses have appeared to testify before a federal grand jury in Washington, D.C.

According to sources, prosecutors have questioned witnesses specifically about the efforts to put forward false slates of so-called false electors that were to have cast electoral college votes during the certification for Trump in key swing states that he lost to President Joe Biden.

Investigators have also sought information on Trump's actions and his state of mind in the days leading up to and on Jan. 6, 2021, when thousands of Trump supporters attacked the U.S. Capitol, temporarily disrupting the certification and causing lawmakers and former Vice President Pence to flee the building."
The letter comes on the heels of news last month that two important Trump associates, Mike Roman and Rudy Giuliani, had "flipped."
According to reports, another former Trump official has "flipped," and legal watchers have called it "devastating" for the president's defense related to an investigation into his "fake elector" scheme. 
Mike Roman, the director of Election Day operations for Trump's campaign has spoken to Special Counsel Jack Smith's office as part of a growing criminal investigation into attempts to change the vote in the Electoral College in 2021. 
"Roman reportedly spoke to prosecutors under what is known as a proffer agreement, Newsweek writes. "This means he can share information with investigators on the understanding that the statements will not be used against him in future criminal proceedings. Roman also may not have to appear before the grand jury as part of the agreement. It is unclear what precisely Roman was asked about during his meeting with prosecutors, or what information he may have provided." 
CNBC reported in June that "Rudy Giuliani, a former top lawyer for Donald Trump, met in recent weeks with federal prosecutors who are investigating the ex-president for his efforts to reverse his loss in the 2020 election…Giuliani led the legal fight by Trump's campaign to overturn President Joe Biden's victory in the election during the weeks before it was confirmed by a joint session of Congress that began meeting on Jan. 6, 2021.
The news of Giuliani's voluntary interview with special counsel Jack Smith's prosecutors came before his investigators met Wednesday in Atlanta with Georgia Secretary of State Brad Raffensperger as part of that criminal probe."
Despite facing multiple indictments, Trump still leads to the Republican primary polling, which can only excite Democrats. Although the GOP voters still like him, most of the country views the former president unfavorably. 
Newsweek reported that "Some 56.3 percent of Americans had an "unfavorable" view of Trump on July 12, versus just 40 percent who were "favorable," according to the analysis, giving the Republican firebrand a net approval rating of -16.3. That's the worst figure FiveThirtyEight has given him since February 19, 2021, when he had a net approval rating of -16.4."
Although deeply unpopular in his own right, Joe Biden and his allies have pointed to polls showing the current president beating his predecessor again as the main reason for staying in the race. 
New Conservative Post noted last week that many Democrats are looking elsewhere, seeing the president as vulnerable and believing that a Gavin Newsom-Gretchen Whitmer ticket would beat all potential Republicans, including Trump.  
The target letter was not the only charge of wrongdoing that Trump was accused of this week. A report by Haaretz stated that the former president took antiquities belonging to Israel with him after he left the White House. "Israeli clay lamps, intended for a brief exhibition in Washington D.C. in 2019, got stranded in the U.S. due to the pandemic. Recently, they were found at Trump's Mar-a-Lago estate in Florida."
[Read More: Why Is Saudi Arabia Allowed To Take Arizona's Water?]