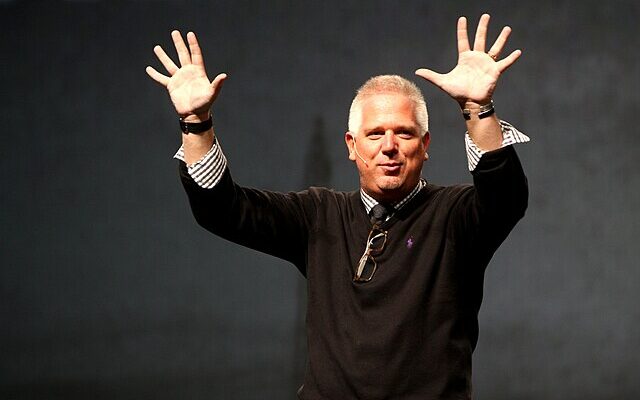 While portraying itself as conservative, insiders have revealed a look behind the curtain at Fox News. It's not pretty.
Glenn Beck's Blaze Media has released a report showing that the former top cable news channel is rife with leftwing zealots who hold a "complete disregard and hatred" for its main audience.
"Fox Giving" is an app in the company portal that facilitates charitable donations via the Canadian-based donation management platform Benevity. Fox will apparently match donations up to $1,000 to various organizations that satisfy the company's criteria, Blaze Media writes.

While on its face, this appears to be little more than an attempt at corporate beneficence, the company is willing to match donations to the Satanic Temple, the Trevor Project, Planned Parenthood (and local Planned Parenthood branches), and the Southern Poverty Law Center – radical leftist groups antipathetic to conservatives and the values they hold most dear.

The Satanic Temple is an atheistic leftist organization that has distributed satanic literature to children; publicly performed "unbaptisms"; sought to ensure that women can legally have their unborn children killed by way of their "religious abortion ritual"; and erected statues of Baphomet on government property.

The Southern Poverty Law Center is a leftist grievance organization that tends to characterize conservatives, parental rights groups, constitutionalists, and those critical of big government as extremists and bigots. For instance, last month, the SPLC deemed Moms for Liberty an "anti-government extremist group." Fox, which the SPLC previously called a "megaphone" for far-right extremist groups, has even written up some of the SPLC's various scandals in the past, including the 2012 incident when a gunman attacked the Family Research Council, which he noted he had seen on the SPLC's "hate map."
The news organization has also given a significant chunk of change to Planned Parenthood, the nation's leading abortion organization and, according to Blaze, "the second-largest provider of cross-sex hormone therapy in the nation." Planned Parenthood has long fought the pro-life movement and has been accused of money laundering federal funds for Democrats. 
This isn't the first time that Fox has been accused of pushing a leftwing agenda behind the scenes. In June, Daily Wire political commentator Matt Walsh published internal documents from Fox News showing the company encouraged employees to donate to left-wing causes. 
2/ The documents we're about to show you were produced by Fox Corp, which is the parent company of Fox News. These materials are presented to Fox News employees when they log into their employee portal. Let's start at the top.

— Matt Walsh (@MattWalshBlog) June 15, 2023
The sudden firing of top-rated host Tucker Carlson put conservatives on notice that Fox News may not hold their values, and they have shown they are tired of being pushed around by corporations. Fox News has taken a major hit in viewership since May, even Donald Trump appearing at a town hall couldn't raise ratings. 
Forbes noted, "In May 2023 Fox News ratings felt the impact of the suddenly departed Tucker Carlson, whose last telecast was April 21. For May, Fox News averaged 1.42 million viewers in primetime, a 32% decline from April, when the network averaged 2.08 million viewers. (All ratings are based on live + same day from Nielsen.) In May, Fox News ranked third in primetime viewership behind TNT and ESPN, both had benefited from their month-long coverage of the NBA postseason.
For the total day, in May, Fox News had an average audience of 1.09 million viewers, compared to 1.29 million in April, a fall-off of 16%. Despite the audience decline, May 2023 marked the 27th straight month Fox News has been the top-rated cable news network in daypart.
A few weeks ago, The Daily Beast reported that MSNBC was catching Fox, writing, "While CNN and Fox News struggle to win back longtime viewers amid various controversies of their own making, MSNBC is quietly reaping the benefits of its rivals' misfortunes.
According to Nielsen, for total day, MSNBC averaged 796,000 viewers overall and 140,000 in the key 25-54 advertising demo for this year's second quarter. Compared to last year's second quarter, MSNBC's total viewership grew by 16 percent while the demo audience was up 23 percent.
In primetime for Q2 2023, the network averaged 1.26 million total viewers and 139,000 in the 25-54 demographic, representing year-over-year gains of 12 percent and 15 percent, respectively.
For the month of June, meanwhile, MSNBC closed the gap with Fox at night, falling just 174,000 total viewers short of the conservative cable giant in overall viewers and a mere 4,000 in the demo. Last month, Fox averaged 1.49 million primetime total viewers and 148,000 in the demographic, shedding a troubling 54 percent in the demo compared to last year.
All in all, MSNBC saw double-digit growth across total day and primetime viewership in all metrics, both compared to 2022 and the first quarter of this year." 
[Read More: Biden Coming For Backup Generators For Some Reason]