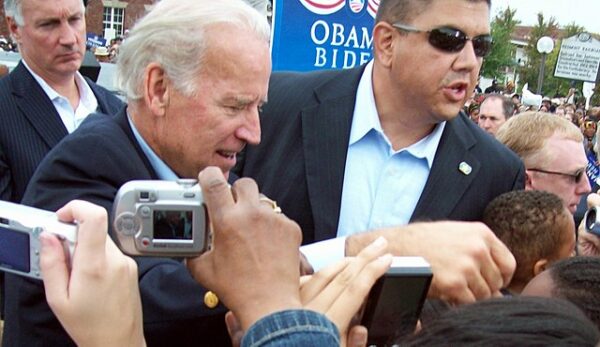 While most of us were celebrating our country by watching fireworks and cooking out for Independence Day, the attorney generals of Missouri and Louisiana scored a major win for our freedoms. A federal judge blocked major Biden initiatives by the Biden White House to control what Americans read online. 
Dear @nytimes and Democrats,

You somehow got yourself on the wrong side of the Constitution and history.

People don't want to be censored and spied upon.

You're nuts if you think spying and censorship would never be used against you.

Pull your heads out of your rear end. pic.twitter.com/W4SqbGvQu2

— Michael Shellenberger (@shellenberger) July 4, 2023
It's a big win for the First Amendment and a huge blow to the growing number of liberals in power who believe that censorship is the best tool they have in their toolbox to control society. 
It was a victory for Republicans who have often accused social media sites like Facebook, Twitter and YouTube of disproportionately taking down right-leaning content, sometimes in collaboration with government. Democrats say the platforms have failed to adequately police misinformation and hateful speech, leading to dangerous outcomes, including violence, writes The New York Times.

In the ruling, Judge Terry A. Doughty of the U.S. District Court for the Western District of Louisiana said that parts of the government, including the Department of Health and Human Services and the Federal Bureau of Investigation, could not talk to social media companies for "the purpose of urging, encouraging, pressuring, or inducing in any manner the removal, deletion, suppression, or reduction of content containing protected free speech."

In granting a preliminary injunction, Judge Doughty said that the agencies could not flag specific posts to the social media platforms or request reports about their efforts to take down content. The ruling said that the government could still notify the platforms about posts detailing crimes, national security threats or foreign attempts to influence elections.

"If the allegations made by plaintiffs are true, the present case arguably involves the most massive attack against free speech in United States' history," the judge said. "The plaintiffs are likely to succeed on the merits in establishing that the government has used its power to silence the opposition."
CNN's @eliehonig decries "activist" ruling ordering Biden to stop censoring Americans: "One of the most aggressive, far-reaching rulings you'll ever see. [He's] purporting to micromanage the day-to-day intersection btwn … the entire Executive Branch [& social media companies]" pic.twitter.com/ZMRWhA1B7M

— Tom Elliott (@tomselliott) July 5, 2023
"Over the past five years," noted The Washington Post, "coordination and communication between government officials and the companies increased as the federal government responded to rising election interference and voter suppression efforts after revelations that Russian actors had sowed disinformation on U.S. social sites during the 2016 election. Public health officials also frequently communicated with the companies during the coronavirus pandemic, as falsehoods about the virus and vaccines spread on social networks including Facebook, Twitter and YouTube.
'The injunction is strikingly broad and clearly intended to chill any kind of contact between government actors and social media platforms,' said Evelyn Douek, an assistant professor at Stanford Law School."
Key officials of the White House, CDC, FBI, State Department, and other agencies are also blocked from participating in the federal government's vast censorship enterprise. pic.twitter.com/2WpBjtbm6K

— Attorney General Andrew Bailey (@AGAndrewBailey) July 4, 2023
The two attorney generals have charged the Biden administration of enabling a "sprawling federal 'Censorship Enterprise' to encourage tech giants to remove politically unfavorable viewpoints and speakers, and for conservatives who've accused the government of suppressing their speech. In their filings, the attorneys general alleged the actions amount to 'the most egregious violations of the First Amendment in the history of the United States of America.'"
The judge also called out the federal agencies for clearly only targeting conservative "disinformation."
Politico reported, 'The judge's decision cites a wide range of topics that he says 'all were suppressed' on social media at the urging of administration officials, including opposition to Covid vaccines, masking, lockdowns and the lab-leak theory; opposition to the validity of the 2020 election; opposition to President Joe Biden's and other officials' policies; and statements claiming that the story surrounding a laptop belonging to Biden's son Hunter Biden was true.
Each topic 'suppressed' was a conservative view, which 'is quite telling,' Doughty declared.
'This targeted suppression of conservative ideas is a perfect example of viewpoint discrimination of political speech,' he continued. 'American citizens have the right to engage in free debate about the significant issues affecting the country … the evidence produced thus far depicts an almost dystopian scenario.'"
Since blaming Facebook ads for Hillary Clinton's loss in 2016 to Donald Trump, Democrats have become obsessed with fighting "fake news" or "disinformation," which has oftentimes meant just negative stories for liberal leaders. For example, in March, reports showed that Biden routinely tried to shut down negative stories popping up online about Hunter Biden's connections to Ukraine. 
New Conservative Post noted that emails released as the result of a lawsuit filed by the nonprofit group America First Legal showed a vice president working hard to shut down the news. "The emails date back to the Obama Administration, in the year 2015. In one email, an aide to then-Vice President Joe Biden claimed that she convinced a reporter to "only use" negative information on the Biden family "if her editors hold a gun to her head."
Others in Biden's office at the time actively worked to censor negative stories surrounding Hunter Biddn's involvement with the corrupt Ukrainian energy company Burisma Holdings, especially in the context of Vice President Biden's trip to Ukraine in December of 2015. At that time, Joe Biden himself personally approved quotes to address the matter of his son's foreign business deals, even though Biden has since tried to claim that he was unaware of Hunter's activities."
The move worked. After Elon Musk bought Twitter and opened its hood to reveal the inner workings there, he revealed via "The Twitter Files" that the FBI worked directly with Twitter to censor stories about the infamous and embarrassing laptop left by Hunter Biden, paying millions of dollars to the tech firm to create a "led a domestic intelligence coup against Americans during the 2020 election by priming the lead censors at Twitter to discredit reports of the legitimate Hunter Biden laptop under the guise of hacked materials." 
Last year, the Biden Administration tried to launch what was deemed "The Ministry of Truth," a board designed to regulate online speech and fight "disinformation," which is often just what liberals call facts they don't like.
In April, liberal congresswoman Alexandria Ocasio-Cortez from New York showed what "disinformation" really meant. No longer hiding behind generic calls to stop "hate speech" or "disinformation," one of the most prominent House Democrats has let her mask slip and revealed an authoritarian streak. AOC directly called for the censorship of Fox News during an interview with former Biden White House press secretary Jen Psaki on MSNBC. 
AOC calls on the government to ban Tucker Carlson and other Fox hosts

Jen Psaki nods along pic.twitter.com/2vX0ZxuASQ

— End Wokeness (@EndWokeness) April 23, 2023
More recently, Democrats in Michigan passed a law proposing jail time and a $10,000 fine for anyone who makes someone "feel threatened," which includes the potential "misgendering" of someone. 
NCP asked: What's next, blasphemy laws?
Those committed to free speech has already raised concerns that the bill infringes on Americans' First Amendment rights. Distinguished Professor Emeritus William Wagner, a former federal judge and legal counsel in the U.S. Senate, recently spoke to The Daily Wire about the problems with the bill. 
"Make no mistake about it. Those advocating for this legislation will wield these policies as a weapon capable of destroying conservative expression or viewpoints grounded in the sacred," Wagner told The Daily Wire. "One merely needs to look at the scores of cases brought against schools, churches, businesses, and individuals around our country. Proponents use these laws to silence and financially cripple those who dare to adhere to a different viewpoint and oppose their agenda."  
Hopefully, this new ruling will get liberals to cool their jets on stifling free speech, but from the looks of it, with support from the media, they're only planning to try harder to implement a censorship regime for next year's elections. 
Might frame this one pic.twitter.com/qbBXiwXsci

— Stephen L. Miller (@redsteeze) July 5, 2023
Just an absolute banger of an independence day from these guys, pic.twitter.com/n0f0SQtwWA

— Stephen L. Miller (@redsteeze) July 5, 2023
CNN, who you'd think would support free speech, took the news that conservatives online can't be targeted especially hard.
CNN seems upset that the Biden Administration and FBI have been barred from communicating with Big Tech companies to censor lawful speech. pic.twitter.com/WEoQXtvarz

— ALX 🇺🇸 (@alx) July 5, 2023
[Read More: Trump-Endorsed Congressman Now Helping To Protect Hunter Biden]