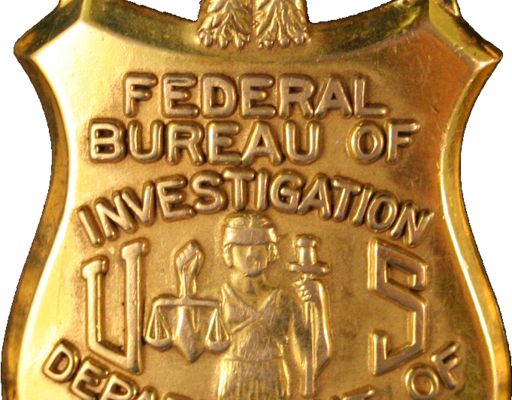 The latest Twitter Files release shows that the FBI may be irredeemably corrupt. "Michael Shellenberger has published the latest exposé on Twitter, and this time, it's not Twitter that looks corrupt; it's the FBI, which knowingly lied to social media outlets about the Hunter Biden laptop, writes Andrea Widburg at The American Thinker. "It's impossible to believe that it did so for any other reason than to affect the outcome of the 2020 presidential election by hiding Joe Biden's corruption.
We all know the FBI has become dramatically corrupted over the years, but this one takes the cake now that the man behind the curtain has been revealed.
Let's get the most crucial point out first: The FBI knew at all relevant times that Hunter Biden's hard drive was the real deal and that every bit of information on it—crooked dealings with foreign governments, money laundering for Joe, sexually obsessive videos, drug usage—was entirely legitimate. Nevertheless, the FBI aggressively worked with Twitter and other social media outlets to suppress this fact by falsely claiming that the hard drive was 'Russian disinformation' or a hack."
Shellenberger notes that it was widely known within the bureau that Hunter Biden is deeply corrupt and made millions of dollars for himself, and allegedly his father, through foreign governments, including China, by leveraging Joe Biden's power as vice president. 
11. First, it's important to understand that Hunter Biden earned *tens of millions* of dollars in contracts with foreign businesses, including ones linked to China's government, for which Hunter offered no real work.
Here's an overview by investigative journalist @peterschweizer pic.twitter.com/8EGQSpDl06

— Michael Shellenberger (@ShellenbergerMD) December 19, 2022
The Federalist painted a clear and chilling picture. "The FBI, with the help of insiders at Twitter, led a domestic intelligence coup against Americans during the 2020 election by priming the lead censors at Twitter to discredit reports of the legitimate Hunter Biden laptop under the guise of hacked materials.

The use of an intelligence reimbursement program means the taxpayer-funded FBI was paying Twitter nearly $3.5 million while the Big Tech company was aiding its election-rigging operation, writer Michael Shellenberger confirmed on Monday in the seventh installment of the "Twitter Files."

By the time the New York Post reported on the Biden family business — a revelation that had the potential to change Americans' votes in the 2020 election — the FBI knew the laptop and accounts of Hunter's sketchy overseas dealings were legitimate.
The driving force for that censorship was James Baker, who served as Twitter's deputy general counsel after having been the FBI's lead lawyer in the years before. 
The outlet continued: "Baker, who played a key role in the FBI's attempt to undermine former President Donald Trump via the Russian collusion hoax, was recently fired by Twitter CEO Elon Musk after his "unconvincing" explanation about his part in the suppression of the Hunter Biden laptop story."
1. TWITTER FILES: PART 7

The FBI & the Hunter Biden Laptop

How the FBI & intelligence community discredited factual information about Hunter Biden's foreign business dealings both after and *before* The New York Post revealed the contents of his laptop on October 14, 2020

— Michael Shellenberger (@ShellenbergerMD) December 19, 2022
The most disturbing details of the thread might be the smoking-gun proof that the FBI was paying millions of dollars to Twitter to help them suppress information from Hunter Biden's laptop, which, again, they knew was actually true. 
46. The FBI's influence campaign may have been helped by the fact that it was paying Twitter millions of dollars for its staff time.

"I am happy to report we have collected $3,415,323 since October 2019!" reports an associate of Jim Baker in early 2021. pic.twitter.com/SmNse97QxK

— Michael Shellenberger (@ShellenbergerMD) December 19, 2022
It also appears that the FBI had placed double agents inside Twitter to help protect the Biden campaign. The New York Post writes that the FBI had a knack for placing former agents into important, influential positions at Twitter, where they would have direct contact with the company's top team leaders. 
For example, the newspaper offered a few highlights: 
"Matthew Williams spent more than 15 years with the FBI, working mostly out of Seattle, where he served most recently as an intelligence program manager and senior supervisory intelligence analyst. Williams joined Twitter in June 2020 — the same month as Baker — as a "senior director of product trust," according to his LinkedIn. In June 2022 he moved into a more expansive position as "senior director of product trust, revenue policy, counsel systems & analytics at Twitter." He noted this made him "co-lead of Trust & Safety."
Dawn Burton, a former federal prosecutor who served as deputy chief of staff to FBI boss James Comey, joined Twitter in September 2019 as director of strategy and operations and counsel organization, according to her LinkedIn and Bloomberg. As a Comey insider, Burton would have been close to the agency's Hillary Clinton email investigation as well as it's probe into Russian interference in the 2016 U.S. elections She continued to serve in her role after Comey's ouster in May 2017 and the appointment of Special Counsel Robert Mueller.
Jeff Carlton worked for the FBI, CIA and as an intelligence officer for the US Marines before joining Twitter in May 2021. His now deleted LinkedIn account says he led 'Twitter's Strategic Response Team of 50+ employees/agents in resolving the highest-profile Trust & Safety escalation,' which served to promote 'healthy public conversations.' In November 2021, he donated $100 to California Democratic House candidate Will Rollins."
On Fox News, Shellenberger told "host Tucker Carlson he and others spent weeks examining internal emails and Slack direct-messaging correspondence among employees at Twitter. He told 'Tucker Carlson Tonight' they overall painted a picture of an intertwined relationship between certain elements of federal law enforcement – the FBI – and a private company.
Shellenberger said the dynamic reminded him of a psychological operation a U.S. government agency like the CIA would conduct within a foreign nation – but instead this time happening domestically against media organizations and social media.
'So there's a lot of smoke," he said. "I think the bottom line is we need a serious congressional investigation, and we very well may need an independent prosecutor, to weed out these politicized elements of the FBI.'"
Republicans take over the House at the beginning of the new year. It's expected to focus heavily on the corruption of the Biden family and identify ways that federal law enforcement ensured that Biden won in 2020 by using its authority to block stories of corruption. 
Iowa Senator Chuck Grassley has said that he has witnesses who have testified that the FBI actively helped Biden defeat Donald Trump by purposely downplaying stories. 
[Read More: McConnell Doesn't Fight To Stop America's Ruination]