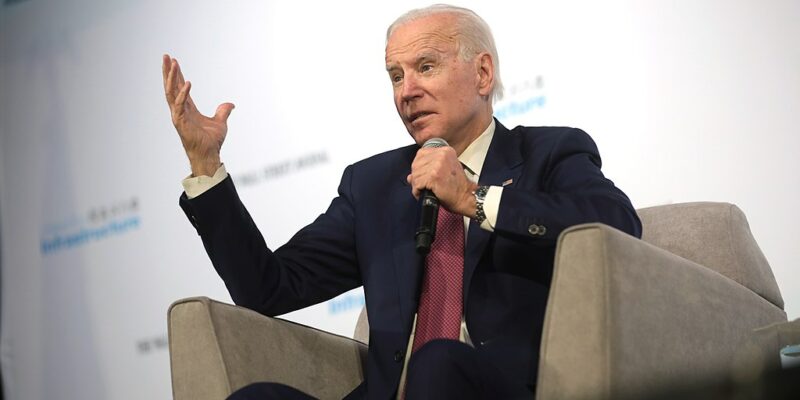 Congresswoman Lauren Boebert from Colorado has dropped a bombshell, claiming during a recent interview that the FBI document sought by James Comer's House Oversight Committee confirms that "The Big Guy" received a $5 million bribe from a foreign national. 
Congresswoman @LaurenBoebert after reading FD-1023 form involving Biden Family corruption:

"There was a $5 million payment made to Joe Biden. Not Hunter Biden. Joe Biden— 'The Big Guy.'"

SUBSCRIBE to The Benny Show: https://t.co/nyq1HbI8gn pic.twitter.com/rSZcHDbnke

— Benny Johnson (@bennyjohnson) June 8, 2023
The Politics Brief reports: Rep. Lauren Boebert, Republican from Colorado, has confirmed that the FBI informant document recently shown to members of the House Oversight Committee pertains to an alleged $5 million bribery payment paid to Joe Biden, the current President of the United States, and not his son Hunter Biden.

Boebert appeared on "The Benny Show" with host Benny Johnson and revealed what she saw in the redacted FD-1023 record that has been the basis of an ongoing dispute between the FBI and House investigators.

"So there are some details you know, just dates, times, locations that, that we cannot express right now for the safety of the source," Boebert said. "And so what I can say is this is: This has been going on for many years and there was a 5 million dollar payment made to Joe Biden. Not Hunter Biden, Joe Biden, 'The Big Guy'."

"And this is, you know, we've… it's been said that we're going after his son that he has nothing to do with this office, but it's clearly laid out that they used Hunter Biden because he was stupid and that he could go through his dad for protection and that it would all just go away anyway."

"And Burisma and Hunter Biden being appointed to the board where it is," she replied. "It is noted that he had no experience, that the Biden family business has no experience in these oil and gas companies in these businesses. Yet he was appointed to the board. They know he is not smart, they know he's stupid. And the payments were made for bribery. Shokin is certainly mentioned in these documents. And all of this really surrounds around that public statement made by Joe Biden threatening Viktor Shokin. And we're seeing that there were forced payments made."
If such evidence exists, it would be the end of the presidency and throw the entire 2024 election up in the air. 
Boebert's statement comes on the heels of an FBI insider saying that claims that "Joe Biden was involved in a criminal bribery scheme" was revealed by a "highly credible" FBI source, according to reports. 
"The informant was previously used by the bureau in multiple probes into the Obama administration, with a bombshell report indicating that a whistleblower attempted to shed light on their claims that then-Vice President Biden orchestrated a $5 million bribery plot with a foreign national. 
It is alleged that Biden was involved in the scheme where money was given in exchange for influence of US government policy, a source confirmed to DailyMail.com. 
A person familiar with the revelations told the outlet that the source was a 'pre-existing' FBI informer who has been used in multiple investigations separate from the Biden information."
This is not the first time that The Daily Mail has allegedly uncovered Biden's financial corruption. Last year, the UK newspaper to have found the president's "missing millions," which, lo and behold, were also $5 million or so. 
"Emails from Hunter's laptop reveal Joe Biden agreed to pay his son's legal fees for his deal with a Chinese government-controlled company.
But an analysis by DailyMail.com of the president's financial records shows $5.2 million is unexplained. The 'missing millions' and emails on Hunter's abandoned laptop suggest Joe would have a 10% share in Hunter's blockbuster deal with the Chinese. The revelation ties the president even closer to Hunter's overseas business dealings, despite the White House's denials." 
[Read More: This Democrat Is 'Annoying' Biden]