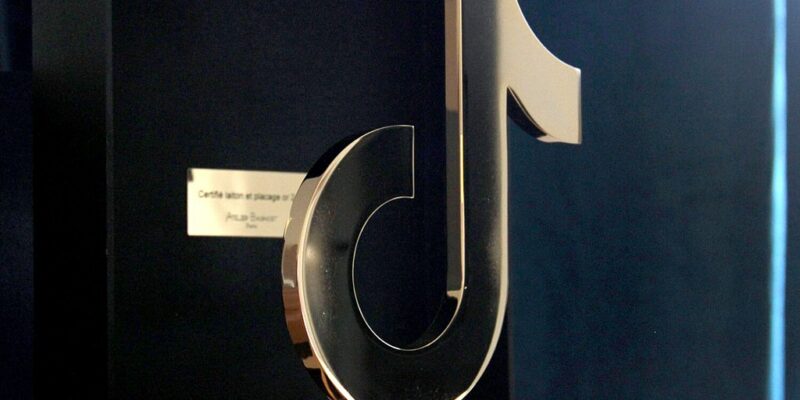 Today the CEO of Tik Tok testified before Congress in a last-minute attempt to block the popular app from being banned in the United States. Used by millions of American teenagers, Tik Tok has been accused of spying on behalf of China's government.  
U.S. lawmakers grilled the CEO of TikTok over data security and harmful content Thursday, responding skeptically during a tense committee hearing to his assurances that the hugely popular video-sharing app prioritizes user safety and should not be banned, The Associated Press wrote.

Shou Zi Chew's testimony came at a crucial time for the company, which has acquired 150 million American users but is under increasing pressure from U.S. officials. TikTok and its parent company ByteDance have been swept up in a wider geopolitical battle between Beijing and Washington over trade and technology.

In a rare bipartisan effort to reign in the power of a major social media platform, Republican and Democratic lawmakers pressed Chew on a host of topics, ranging from TikTok's content moderation practices, how the company plans to secure American data from Beijing, and its spying on journalists.

"Mr. Chew, you are here because the American people need the truth about the threat TikTok poses to our national and personal security," Committee Chair Cathy McMorris Rodgers, a Republican, said in her opening statement. "TikTok has repeatedly chosen a path for more control, more surveillance and more manipulation."
Last December, TikTok "admitted "that it used its own app to spy on reporters as part of an attempt to track down the journalists' sources, according to an internal email.
The data was accessed by employees of ByteDance, TikTok's Chinese parent company and was used to track the reporters' physical movements. The company's chief internal auditor Chris Lepitak, who led the team involved in the operation, has been fired, while his China-based manager Song Ye has resigned.
They looked at IP addresses of journalists who were using the TikTok app in an attempt to learn if they were in the same location as employees suspected of leaking confidential information. The effort, which targeted former BuzzFeed reporter Emily Baker-White and Financial Times reporter Cristina Criddle among other reporters, was unsuccessful, but resulted in at least four members of staff based in both the US and China improperly accessing the data, according to an email from ByteDance general counsel Erich Andersen," according to The Guardian.
In 2020, President Trump sought to ban the app in the United States, but last June, NBC reported that "TikTok caught a break when President Joe Biden signed an executive order that revoked Trump's order to ban the app unless it found a U.S. buyer."
 The House Oversight Committee has begun investigating the Biden Family for receiving hundreds of thousands of dollars from a Chinese energy conglomerate. 
During his testimony, Republican Cathy McMorris Rodgers warned Zhou Zi Chew that lying to Congress was a crime and asked him tough questions about whether or not Tik Tok censors content related to topics the communist leaders in China do not like. 
The Hill noted, "McMorris Rodgers first asked Chew whether TikTok has used content moderating tools to remove posts on the platform about the Chinese government's treatment of the Uyghur ethnic group in the Xinjiang province, which the United States has described as a genocide involving crimes against humanity.
'We do not remove that kind of content. TikTok is a place of freedom of expression,' Chew responded. 
McMorris Rodgers then asked if any content about the Tiananmen Square massacre has been taken down, to which Chew responded that content about the massacre is available on the platform. 
'I will remind you that making false or misleading statements to Congress is a federal crime,' she replied." 
The Guardian outed the social media giants censorship secrets in September 2019, reporting, "TikTok, the popular Chinese-owned social network, instructs its moderators to censor videos that mention Tiananmen Square, Tibetan independence, or the banned religious group Falun Gong, according to leaked documents detailing the site's moderation guidelines.
The documents, revealed by the Guardian for the first time, lay out how ByteDance, the Beijing-headquartered technology company that owns TikTok, is advancing Chinese foreign policy aims abroad through the app.
The revelations come amid rising suspicion that discussion of the Hong Kong protests on TikTok is being censored for political reasons: a Washington Post report earlier this month noted that a search on the site for the city-state revealed "barely a hint of unrest in sight."
The guidelines divide banned material into two categories: some content is marked as a "violation", which sees it deleted from the site entirely, and can lead to a user being banned from the service. But lesser infringements are marked as "visible to self", which leaves the content up but limits its distribution through TikTok's algorithmically-curated feed."
[Read More: CBO Says Congress Could End Disability Payments for Purple Hearts]