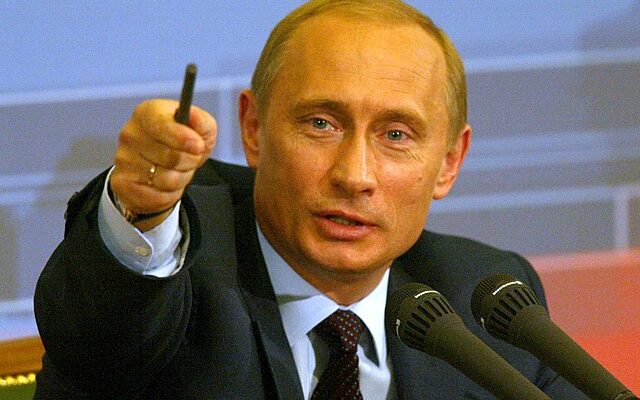 Russia is has issued a warrant for the arrest of Senator from South Carolina Lindsey Graham. The country's Interior Minister issued authorization to arrest the Republican after some comments about the ongoing war in Ukraine infuriated leaders. 
In an edited video released by the Ukrainian president's office of Graham's meeting with Volodymyr Zelenskiy in Kyiv on Friday, Graham was shown saying "the Russians are dying" and then saying U.S. support was the "best money we've ever spent," Reuters wrote.

"After Russia criticized the remarks, "Ukraine released a full video of the meeting on Sunday which showed the two remarks were not directly linked.

Russia's foreign ministry said Western media had sought to shield the senator from criticism and said that Graham should publicly state if he feels his words were taken out of context by the initial Ukrainian video edit."

'If U.S. Senator Lindsey Graham considers his words were taken out of context by the Ukrainian regime and he doesn't actually think in the way presented then he can make a statement on video with his phone,' Foreign Ministry Spokeswoman Maria Zakharova said in a video posted on Telegram.

'Only then will we know: does he think the way that was said or was it a performance by the Kyiv regime?'
Graham is a leading Senate foreign policy hawk has been a staunch supporter of strong U.S. support of Ukraine. The South Carolinian said on social media that he would wear the arrest warrant as a "badge of honor." 
To know that my commitment to Ukraine has drawn the ire of Putin's regime brings me immense joy.

I will continue to stand with and for Ukraine's freedom until every Russian soldier is expelled from Ukrainian territory.

— Lindsey Graham (@LindseyGrahamSC) May 29, 2023
Kremlin spokesman Dmitry Peskov said over the weekend that "it's hard to imagine a greater shame for the country than having such senators."
The Daily Caller reported that "it is highly unlikely that Russia will be able to act on its arrest warrant. The U.S. and Russia have no extradition treaty and international police cooperation between Russia and Western nations has largely ceased since the war in Ukraine began.
In a statement to the DCNF, Graham said that he would submit to the jurisdiction of the International Criminal Court if Russia would do so, as well. 'See you in The Hague,' he wrote."
Newsweek noted that "The latest developments come shortly after Dmitry Medvedev, the deputy chairman of Russia's Security Council and former president, published a post on his Telegram channel suggesting that in the U.S., 'dirty money" is spent on "killing senators.'
'The old fool Senator Lindsey Graham said that the United States has never spent money so well as on killing Russians. In vain is it so. In his beloved America, not only ordinary people are regularly killed, but dirty money is spent on killing senators,' he wrote on Sunday."
The head of Russian media took things even further, essentially calling for Graham's assassination. "If [Lindsey] Graham really said that the money for the killing of Russians is the best money the U.S. ever spent — I hope that in our country, the sons or grandchildren of Sudoplatov [the lieutenant] are alive, Sudoplatov's pupils, or the descendants of his pupils," Margarita Simonyan said, according to The Washington Examiner.
"It's not even hard. We have his address. We have his telephone number," Simonyan said.
The United States has sent Ukraine roughly $46.6 billion in military assistance between January 2022 and February 2023, according to the Council on Foreign Relations think tank.
Support for the Ukraine war against Russia has broad bipartisan support. President Biden is deeply committed to protecting his Ukrainian friends. So much so that in February the White House announced that Americans will be paying for Ukrainian pensions.
Over the weekend, Speaker of the House Kevin McCarthy and President Biden announced a deal to suspend America's debt limit until January 2025. Without the move, America would have exceeded its credit limit sometime in early June, which had been previously set at over $31 trillion. 
[Read More: AOC Gets A Taste Of Her Own Medicine]