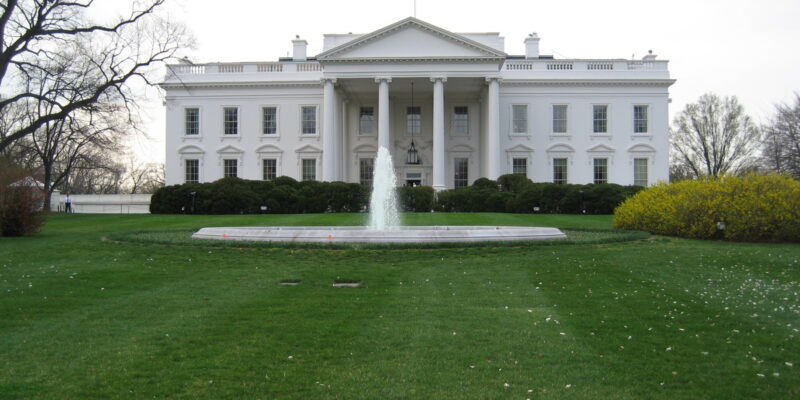 Much has been made about Alvin Briggs, the Manhattan DA who indicted Trump earlier this week as being a "Soros-backed lawyer." 
CNN wrote, "In the wake of a Manhattan grand jury's historic decision to indict Donald Trump, the former president and some other prominent Republicans, including Florida Gov. Ron DeSantis and former Secretary of State Mike Pompeo, have invoked liberal billionaire George Soros in their attacks on Manhattan District Attorney Alvin Bragg. Trump claimed in a statement that Bragg was "hand-picked and funded by George Soros."
While liberals call any sort of criticism of Soros sending millions of dollars to leftwing causes "anti-semitism" other conservatives have pointed out that there's very little difference between pointing out Soros's influence on Democrats and their conspiracy theories about the infamous "Koch Brothers."
One big contrast between Democrats and Republicans is that the Kochs never went to the Trump White House, while Soros has an open invite from President Biden. 
The Washington Examiner documented that "Alexander Soros, chairman of the Open Society Foundations grantmaking network that his father founded in 1993 to influence left-leaning politics and culture matters, has increasingly posted images on social media of himself with Democratic lawmakers whose campaigns he has bankrolled.

The 37-year-old, who the Washington Examiner reported has met with top Biden administration officials since at least 2021, spent more time at the White House in December 2022, according to federal visitor logs released Thursday.

"Alexander Soros is poised to lead his family's multibillion-dollar political and philanthropic network," Scott Walter, president of Capital Research Center, a conservative investigative think tank, told the Washington Examiner. "Like his father, he cozies up to White House and congressional leaders willing to do the family's bidding on such issues as crime, immigration, election policy, and more, as the Soroses exploit every type of giving: money to parties, independent expenditure groups, and so-called 'charities.'"

Walter added: "No wonder former staffers and grantees of their foundations, donor groups, and lobbying shops are found throughout the Biden administration, from the State Department to the Domestic Policy Council."
Open Society Foundations has given over $400 million to various causes in the United States since 2021. 
This is not the first time that Alex Soros's access to the Biden Administration has raised eyebrows. Fox News noted that he "has quietly had a pipeline to the Biden White House as he openly mingles with high-profile Democratic politicians and showers liberal causes with millions in cash.
While the elder Soros has often kept a lower profile while exerting influence through direct political donations and funding of left-wing causes from his big-money nonprofit network, the younger Soros has openly bragged about his cozying up with politicians and world leaders.
According to a Fox News Digital review of visitor logs, Alex has visited the White House six times since Biden took office. The visits span from October 2021 to December 2022 and include meetings with the upper echelon of the Biden administration.
A White House official confirmed to Fox News Digital that two of the visits were with Ron Klain, Biden's chief of staff. In addition to the meetings that appear in the visitor logs, Alex was also on the guest list for the lavish state dinner honoring French President Emmanuel Macron and his wife, Brigitte."
Soros the Younger has more access to every Democrat, not just Biden, than almost anyone in the world. The Gazette reported that "since 2018, the younger Soros has met Schumer at least nine times and former House Speaker Nancy Pelosi (D-CA) at least eight times, according to his Instagram account. He's contributed more than $130,000 combined to Pelosi's campaign and a super PAC victory fund associated with Pelosi that aims to elect Democrats, FEC records show.
'The best dressed award at the #WhiteHouseStateDinner goes to @speakerpelosi, the greatest Speaker of the House in American History!" Alexander Soros posted on Instagram on Dec. 3 with a picture of him and Pelosi.
The latest Alexander Soros-related visitor logs release comes as his father remains under the spotlight for donating $1 million in May 2021 to Color of Change, a left-wing political action committee that supported Alvin Bragg, the Manhattan district attorney who indicted Trump on Thursday."
Five years ago, Color of Change decided to move away from pushing reforms and towards supporting leftwing prosecutors directly in political campaigns, including Trump's current nemesis in Manhattan. 
In 2018, Fast Company reported that "the organization launched the PAC in 2016 as a way to insert its voice more explicitly into politics—namely, by re-engaging the black voting base that had peaked in 2012 and then, with the Democrats' uninspiring run for the presidency in 2016, had begun to lose patience with the party.
Color of Change has approximately 1.3 million members, who have been engaged for years in trying to push elected officials to respond to the needs of the black community by engaging on issues such as criminal-justice reform and equitable policing. 'But we were seeing that folks in certain elected offices didn't have an incentive to listen,' Robinson says. 'So we had to add another layer to our advocacy work and that was being deeply engaged in elections and mobilizing black voters to hold officials accountable for representing our communities.'"
[Read More: Trump Expects To Be Silenced By Judge, Readying To Fight Back]