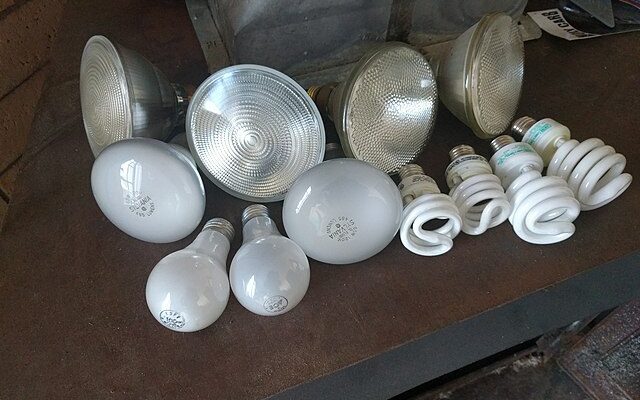 The Biden Administration has restarted a program to eliminate the incandescent light bulb that initially began under the presidency of Barack Obama, but had been stalled by President Donald Trump.
Fox News reported, "The regulations, which prohibit retailers from selling incandescent light bulbs, were finalized by the Department of Energy (DOE) in April 2022 and are slated to go into effect on Aug. 1, 2023. The DOE will begin full enforcement of the ban on that date, but it has already urged retailers to begin transitioning away from the light bulb type and, in recent months, begun issuing warning notices to companies.

"The lighting industry is already embracing more energy efficient products, and this measure will accelerate progress to deliver the best products to American consumers and build a better and brighter future," Energy Secretary Jennifer Granholm said last year.

Under the rules, incandescent and similar halogen light bulbs will be prohibited in favor of light-emitting diode, or LED, alternatives. While U.S. households have increasingly switched to LED light bulbs since 2015, fewer than half of households reported using mostly or exclusively LEDs, according to the most recent results from the Residential Energy Consumption Survey.

Overall, 47% use mostly or only LEDs, 15% use mostly incandescent or halogens, and 12% use mostly or all compact fluorescent (CFL), with another 26% reporting no predominant bulb type, the federal data showed. In December, the DOE introduced separate rules banning CFL bulbs, paving the way for LEDs to be the only legal light bulbs to purchase.
Congressman Lance Gooden asked a simple question: is there anything the Biden administration doesn't want to ban?
First, the Biden Admin went after gas stoves.

Then, the Biden Admin went after washing machines.

Now, the Biden Admin is going after light bulbs.

Is there anything they won't try to ban?

— Lance Gooden (@Lancegooden) April 2, 2023
The Washington Examiner did the math showing that the average customer will save just over 20 bucks a year to show how absurd the change is, calling it "nothing but climate change propaganda used to distract from actual problems in our society" that really only hurts the poor.
The move comes as part of "100 energy efficiency actions the Biden Administration is completing this year, which together will save families $100 every year," The Department of Energy said. 
The Examiner coninued: "Excuse me if I don't shriek with gratitude as President Joe Biden "saves" us a few dollars every year while he continues to fuel inflation, which has caused energy prices alone to skyrocket by almost 40% since his first day in office.
This talk of "savings" comes straight from the same deceitful logic used by Biden when he claimed to have lowered inflation. Instead, inflation was going up, but not as quickly. That's like declaring yourself a firefighting hero after setting your neighbor's house on fire because the flames aren't spreading as fast as before.
But the cherry on this particular cake? Those who will suffer most are those who always suffer most: poorer people already brought to their knees by Biden's economic agenda.
Again, given that LED bulbs are up to triple the price of regular bulbs, is it any surprise that 54% of households with an annual income of more than $100,000 use LED bulbs, while just 39% of households with an income of $20,000 or less used LEDs?"
"This is overregulation on steroids," said Ben Lieberman, senior fellow at the Competitive Enterprise Institute, according to The Blaze. "By using climate as a kind of finger on the scale in favor of tougher standards, I think that's all the more reason to be suspicious that this is going to be a bad deal from a consumer standpoint." 
The Blaze also noted that "Lieberman and a coalition of free market consumer groups penned a letter to the DOE last year, stating that they 'believe that further regulatory interference in the marketplace is unwarranted given that more energy efficient lighting choices, namely light-emitting diode (LED) bulbs, are already available for those consumers who prefer them over incandescent bulbs.'
The letter claimed that there is a 'lack of evidence to support the agency's claims that the Proposed Rule would have any measurable impact on the climate" and that estimates "of the social cost of greenhouse gas emissions are very speculative, assumption-driven, and prone to bias in the hands of agencies with a regulatory agenda.'
Consumers will have until August 1 to purchase Thomas Edison's greatest invention. 
[Read More: Soros Has More Access To The Biden White House Than First Thought]