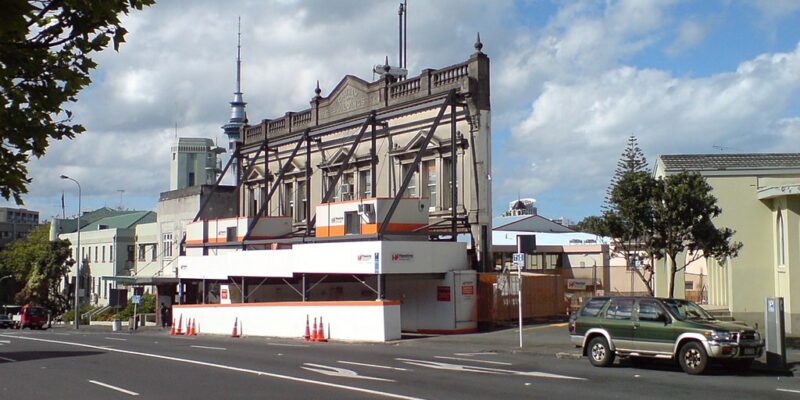 For the first time, Joe Biden will deign to visit the border and see what all the fuss is about. CNN writes, "The trip to the border – the first for Biden since he took office – comes as the administration wrestles with a growing number of migrants, overwhelming federal and local resources. Republicans, some border-district Democrats in Congress and even Democratic mayors have criticized Biden for failing to address record levels of border crossings.
With his visit to El Paso, Texas, on Sunday, Biden is seizing on an issue that's been a political liability for his administration, while calling on Congress to overhaul the US immigration system to meet current needs."
Biden's immigration policy, if you can call it that, has long been criticized by both the right, for his blithering incompetence and the left, for being too harsh. "It's enraging and sad to see a Democratic administration make it harder for vulnerable people to seek asylum all because they're scared of angry MAGA voters on this issue," a member of the Congressional Hispanic Caucus told CNN, responding to the latest policy announcements.
Previewing the trip, a White House official said the president will 'meet with federal, state, and local officials and community leaders who have been critical partners in managing the new migration challenge impacting the entire Western Hemisphere with record numbers of people fleeing political oppression and gang violence in Venezuela, Nicaragua, Haiti, and Cuba.' The president is scheduled to spend about three hours on the ground."
The White House understands how important the optics are for this trip, however. They know they need to make it look like there is nothing to discuss, that it's just those mean old conservatives making a big deal about immigration for no reason. That's why they're going in January. 
"Brandon Judd, president of the National Border Patrol Council, said his 18,000 members had been waiting two years for Biden to come and see what they had to deal with every day.
He said the White House knew what it was doing with a January visit.
The number of daily encounters had dropped from about 7500 a couple of weeks ago, he said, to about 3300 now — a seasonal pattern that happens every year," according to The Daily Mail.
"Biden has all those figures. He knows all the trends. He knows when the best time to come to the border. And he knows that the beginning of January is absolutely the best time," he said.
"He's not coming to the border of his own accord," Judd told Fox News. "He would have done that a long, long time ago."
"Because you now have Democrats, his constituency, his base, now that they're upset, now you've got Eric Adams, you've got the governor of Colorado," he continued. "That's the only reason that he's coming to the border. And it's two years too late."
NYC Mayor Eric Adams slammed Biden earlier in the week, calling it a "real embarrassment at the national level." Colorado Governor Jared Polis, a Democrat, has announced that, like Florida Governor Ron DeSantis and Texas Governor Greg Abbott, he will be shipping busloads of undocumented migrants to New York City.
The Biden border visit will be a complete sham. Fox News also reported, "that state and local authorities have ramped up detentions and cleaned up much of the migrant encampments in the area ahead of the visit.
'El Paso being cleaned up as if nothing unusual ever happened there,' the National Border Patrol Council tweeted Friday. "Just in time for Biden's 'visit to the border.'
'We suggest just landing in Des Moines, Iowa and telling him it's El Paso. He'll never know the difference,' the union wrote."
El Paso being cleaned up as if nothing unusual ever happened there. Just in time for Biden's "visit to the border".

We suggest just landing in Des Moines, Iowa and telling him it's El Paso. He'll never know the difference.

— Border Patrol Union – NBPC (@BPUnion) January 6, 2023
The White House appears to have sent agents to "sweep up the crowds" before the president's arrival to El Paso. 
The New York Post reported, "Authorities in El Paso have been tearing down migrant encampments under cover of darkness and dispatching hundreds of migrants across the border to Mexico ahead of President Biden's scheduled Sunday visit to the overwhelmed border town.

Encampments near the downtown bus station and the Sacred Heart Church, which operates a shelter, have been dismantled by local authorities over the last two nights as the city prepares to host President Biden's first visit to the southern border, according to a photographer for The Post who witnessed it.

Six buses loaded with mostly Venezuelan migrants were spotted crossing a downtown bridge to Ciudad Juarez, the frontier city in Mexico, Saturday, as police escorted dozens more to a pedestrian crossing.

"People are saying that if you are out in the streets the Border Patrol will get you and deport you because the President is coming to El Paso and they don't want to show him the reality of things," said Maria Rodriguez, 23, from Venezuela, who told The Post she has been living in a dumpster in El Paso for the last three days. "I hope we get shelter tonight because it took us a lot of courage to go out of that dumpster after three days…We just don't want to keep running. All we are asking is for one chance."
Congresswoman Mayra Flores called out Biden's deviousness. 
El Paso clears downtown of expansive migrant camps ahead of Biden visit.

Why not show him what our border community and law enforcement officials are dealing with on a daily basis.

— Mayra Flores (@MayraFlores2022) January 6, 2023
One local outlet explained how dire things had become for El Paso, writing, "Last month, nearly 10,000 migrants who had made their way to El Paso were either expelled or sent to other Border Patrol sectors for processing – providing some relief to area shelters that were already overwhelmed and overcapacity as up to 500 migrants were released to the streets on some days.
That led to the city issuing a disaster declaration last month, allowing the city to open up shelters – and triggering Gov. Greg Abbott's controversial Operation Lone Star program to set up here. But the state did not assist with shelter operations as the city had requested; nor did it provide help with short-distance busing to take migrants to cities with larger airports and bus terminals.
The state has bused just under 360 migrants to New York City and Chicago in seven different charters since the Dec. 17 declaration, city officials said. The last bus, transporting 33 migrants to New York City, left El Paso yesterday.
The American Red Cross, with the city and the Office of Emergency Management, set up the Judson F. Williams Convention Center as a temporary shelter for migrants. The shelter was deactivated on Wednesday. Two vacant schools were also prepared to serve as temporary migrant shelters – one of which on Thursday housed about 40 migrants."
Not that Biden particularly cares. The Potemkin villages will be exactly what he needs for his photo shoot that will be used in his presidential reelection campaign. Multiple sources told The Hill that Biden "is planning to make his intentions to run for a second White House term public in the coming weeks, likely in February, around the State of the Union. 
One source close to Biden's 2020 campaign with knowledge of the president's plans said a more formal announcement is expected to come in April. 
Behind the scenes, his advisers are meeting with key allies and are putting together an expansive and revamped digital presence." 
Biden will not be joined by Vice President Kamala Harris, who he tasked with solving the border crisis early in his administration. We previously reported that Biden has allegedly become "annoyed" with Harris and her failures amidst calls from his liberal allies to run with someone else in 2024. 
[Read More: Despite Dems Saying Otherwise, Beefed Up IRS Goes After Poor, Middle Class]