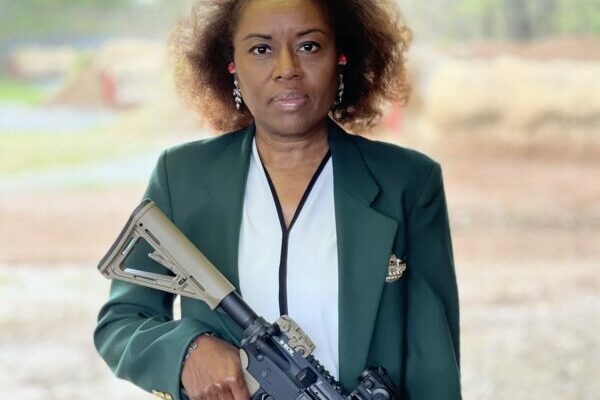 Another rising Republican star has received the ire of former president Trump after she said it was clear that the party needed to move on after underperforming in its third straight election with him as the leader. During a television interview Winsome Earle-Sears, said she would not support Trump if he tries to run for president again. 
AP wrote, "Previously a vocal advocate for the former president, Earle-Sears told Fox Business that voters in this week's midterm elections have given the Republican party a "very clear message" that it's time for a new standard-bearer.

"A true leader understands when they have become a liability. A true leader understands that it's time to step off the stage. And the voters have given us that very clear message," she said, after being asked specifically about Trump, who has been teasing a "big announcement" Tuesday at his Mar-a-Lago resort.

Earle-Sears listed a number of policy areas where she thought the Trump administration was due credit — including reducing unemployment levels among Black Americans and signing into law a bill to permanently provide funding for the nation's historically Black colleges and universities. But when asked how she would respond if Trump announces a reelection bid next week, Earle-Sears responded: "I could not support him. I just couldn't."

Earle-Sears, the first Black woman to hold statewide office in Virginia and the first woman to serve in her post, was part of a Republican sweep in the state last year. In her campaign, Earle-Sears highlighted her work as national chairperson for a group that aimed to engage Black voters in the effort to reelect Trump."
During the 2020 campaign, she traveled the country to promote President Trump's reelection, but she has said enough is enough. Earle-Sears told The Washington Post, "What we saw was, even though he wasn't on the ballot, he was, because he stepped in and endorsed candidates. And yet, it turns out that those he did not endorse on the same ticket did better than the ones he did endorse. That gives you a clue that the voters want to move on. And a true leader knows when they have become a liability to the mission."
Winsome Earle-Sears knows a thing or two about completing a mission. After immigrating to the United States at the age of 6, she eventually served in the United States Marine Corps.
The newspaper also noted, "Earle-Sears is the most prominent Republican officeholder in Virginia to break with Trump, who was deeply unpopular in the state overall but has maintained a firm grip on the Republican Party base.
In typical fashion, a Trump spokesman did not handle criticism of the former president well. "Winsome Sears rode a wave of President Trump's voters to election victory in 2021," the statement said. "Her comments are a slap to the face to all of the grassroots Republicans that worked so hard to get her elected. They won't forget this and there will be a reckoning. There always is in politics."
Trump's most prominent supporters in the state reacted with fury, swearing vengeance against Earle-Sears and Gov. Glenn Youngkin (R), who appears to be weighing a 2024 presidential bid. If he won the White House, Earle-Sears would complete his gubernatorial term."
Trump also reacted strongly, writing on his social media network, Truth Social, that he "never felt good about Winsome Sears. Always thought she was a phony. Now I find out she is. When I helped Youngkin with his race, Endorsed him, and made a Statewide TeleRally with hundreds of thousands of people on the call, he wrote me a very nice letter thanking me for the help, and then went on to say, 'How to win without Trump.' MAGA showed up big, but wasn't appreciated. Sorry, Winsome, and Glenn, but we can't let that happen!"
As Election Day rolled near in 2021, The Guardian reported that Glenn Youngkin avoided Trump like the plague, fearing that he would be a drag on his campaign. The newspaper wrote, "Donald Trump was to host a Virginia campaign event on Monday for Glenn Youngkin, the Republican candidate for governor in a race headed down to the wire. But Youngkin was not planning to participate, as he attempted to balance appeals to the former president's supporters with a semblance of independence.
Youngkin, a businessman, has not appeared with Trump. On Saturday, he told reporters: 'I'm not going to be engaged in the tele-town hall. The teams are talking, I'm sure.'"
Earle-Sears is not alone in criticizing the 45th president. The Washington Post stated, "As Republicans grapple with their lackluster performance in Tuesday's midterm elections, one man has begun to take on an unusual amount of criticism from his fellow partisans: Donald Trump.
The former president, who boosted some inexperienced Senate candidates in their primaries who underperformed on Tuesday, declared before the midterms that he wanted 'all the credit' if Republicans won. 'If they lose, I should not be blamed at all,' he told NewsNation.
But now that Republicans are facing the prospect of being in the minority in the Senate and are still waiting to see whether they will officially nab an uncomfortably narrow majority in the House, some unexpected voices within the party are beginning to question Trump's influence."
With Trump's "big announcement" coming this week, it shouldn't be surprising if even more critics come out of the woodwork soon as fears rise that the former president will lose to Joe Biden again. 
[Read More: Pelosi Says McCarthy Doesn't Have What It Takes. Is She Right?]