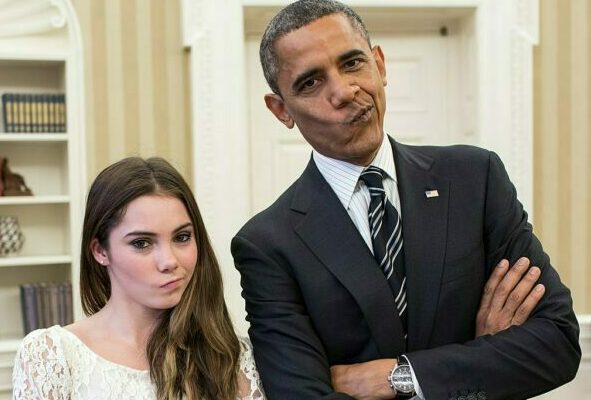 Rep. Ronnie Jackson, the former White House doctor, has written that President Barack Obama admonished him for attacking Joe Biden's mental acuity during his 2020 campaign for Congress. 
In his memoir Holding the Line: A Lifetime of Defending Democracy and American Values, which he revealed to Fox News, Jackson recounts that "Biden was on TV again, making crazy statements and concerning mental gaffes; he didn't know what state he was in or what office he was campaigning for….He apparently thought at one point that he was running for the Senate and later couldn't remember what state he was campaigning in. This had been going on for months and was getting worse." 
The Navy doctor contrasted Biden with Trump, tweeting: "Remember the cognitive test that I gave @realDonaldTrump? The one he aced! Sounds like somebody else might need some testing done!! Scary!!" Jackson's message was linked to a video of what he called Biden's "latest cognitive misadventure."
In a 2020 interview with Fox News, then President Trump said Jackson had given him an acuity test. Politico offered a summary: "'It was 30 or 35 questions. The first questions are very easy. The last questions are much more difficult. Like a memory question,' Trump continued. 'It's like, you'll go, Person, woman, man, camera, TV. So they say, Could you repeat that? So I said, 'Yeah.' So it's, 'Person, woman, man, camera, TV.' OK, that's very good. If you get it in order, you get extra points.'
"'Then, "10 minutes, 15, 20 minutes later" in the cognitive exam, they say, 'Remember the first question?' Not the first, but the tenth question. 'Give us that again. Can you do that again?' And you go, 'Person, woman, man, camera, TV,' Trump recounted."
Trump insisted that "nobody gets it in order," and that "it's actually not that easy. But for me, it was easy."
Jackson's tweet sparked Obama's anger, and twenty minutes after posting to the social media platform, the former White House doctor had a stern rebuke from the 44th president in his inbox. 
The Hill shared some of the details. Obama told Jackson he spoke well of him "in public and private," avoided talking about Jackson's work in Trump's administration and thought of Jackson as a "friend."

"That's why I have to express my disappointment at the cheap shot you took at Joe Biden via Twitter. It was unprofessional and beneath the office that you once held. It was also disrespectful to me and the many friends you had in our administration," Obama said in the email.

"You were the personal physician to the President of the United States as well as an admiral in the U.S. Navy. I expect better, and I hope upon reflection that you will expect more of yourself in the future," Obama concluded.
Fox News reported that Jackson was "surprised and flustered by the email," but he ultimately chose not to respond. "Jackson recalls considering whether to call the former president," the news channel wrote, "but a friend of his, radio host and conservative commentator Dan Bongino, reminded him that Obama did nothing while Jackson was in the midst of a Senate confirmation fight to be Trump's secretary for the Department of Veterans Affairs."
"So, upon reflection, I thought, You know what? Screw that guy! I'm not doing it," the Congressmen wrote in his new book. "I just walked away from it, which was the last time I had any contact with [President Obama]."
Fox News reached out to Barack Obama for their report, but he did not comment on the story.
In March 2018, President Trump nominated Jackson to lead the U.S. Department of Veterans Affairs, but his nomination was quickly derailed by scandal. NPR reported, "The allegations included providing "a large supply" of the opioid Percocet to a member of the White House Military Office and wrecking a government car while driving drunk after a Secret Service going-away party. Jackson denied wrecking a vehicle to reporters."
In a statement that followed his announcement that he was withdrawing from consideration for the post, Jackson said, "Going into this process, I expected tough questions about how to best care for our veterans, but I did not expect to have to dignify baseless and anonymous attacks on my character and integrity.
The allegations against me are completely false and fabricated. If they had any merit, I would not have been selected, promoted and entrusted to serve in such a sensitive and important role as physician to three presidents over the past 12 years.
In my role as a doctor, I have tirelessly worked to provide excellent care for all my patients. In doing so, I have always adhered to the highest ethical standards."
In 2020 Jackson ran for Congress, defeating several Republican challengers in the primary before winning in a landslide in the general election. Congressman Jackson currently sits on the Committee on Foreign Affairs and Committee on Armed Services. He has taken credit for being one of the early people to highlight Joe Biden's supposed decline in mental acuity, calling it a "national security issue." 
In February, 36 Republicans, including Jackson, asked President Biden to take a cognition test, but he has so far declined. 
Over the past few weeks, the mainstream media has also begun to question the president's fitness, suggesting he is too old. The New York Times wrote, for example, "More than a dozen current and former senior officials and advisers uniformly reported that Mr. Biden remained intellectually engaged, asking smart questions at meetings, grilling aides on points of dispute, calling them late at night, picking out that weak point on Page 14 of a memo and rewriting speeches like his abortion remarks on Friday right up until the last minute.
But they acknowledged Mr. Biden looks older than just a few years ago, a political liability that cannot be solved by traditional White House stratagems like staff shake-ups or new communications plans. His energy level, while impressive for a man of his age, is not what it was, and some aides quietly watch out for him. He often shuffles when he walks, and aides worry he will trip on a wire. He stumbles over words during public events, and they hold their breath to see if he makes it to the end without a gaffe."
Other Democratic figures have called Biden's vigor to be the 2024 nominee. In June, David Axelrod raised major concerns, saying, "The presidency is a monstrously taxing job, and the stark reality is the president would be closer to 90 than 80 at the end of a second term, and that would be a major issue." 
Obama's former advisor recently told CNN that "fear and panic" over the midterms were causing Democrats to turn on the current president. Americans agree with Axelrod. A recent poll showed that only 18 percent of the country thinks Biden should seek reelection. 
[Read More: American Spending In Ukraine Surpasses First Five Years of War In Afghanistan]