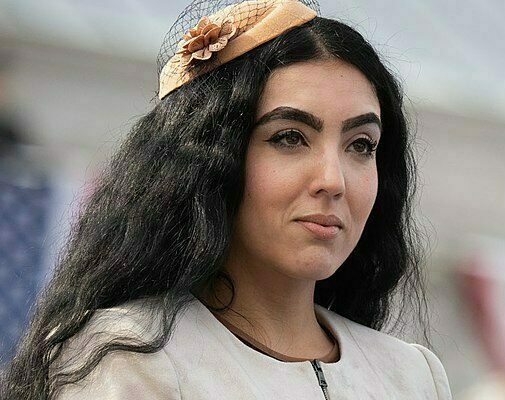 You can tell that Democrats don't expect scrutiny from the media solely based on their reactions to tough questions. No one may epitomize that more than the John Fetterman campaign in Pennsylvania. Over the weekend, Fetterman's wife, Gisele, attacked an NBC reporter for having the gall to note that the Democratic candidate was still suffering heavily from a stroke he had earlier in the year. 
Reporter Dasha Burns revealed that Fetterman needs closed captioning to understand questions. She noted in a recent story: 
"This is the first time that Lt. Gov. John Fetterman has sat down in person for an interview with a journalist since his stroke. Now, Fetterman has always been an unconventional candidate, but this is a particularly unconventional interview.
I sat down with him at his home in May, before the stroke. This was very different, including literally what the Senate looked like. You'll hear him talk in a moment as I preview our conversation about needing closed captioning for this interview. We had a monitor set up so he could read my questions because he still has lingering auditory processing issues as a result of the stroke, which means he has a hard time understanding what he's hearing. Now once he reads the question, he's able to understand. You'll hear he also still has some problems, some challenges with speech.
I'll say that just in some of the small talk prior to the interview before the closed captioning was up and running, it did seem that he had a hard time understanding our conversations and I'll just let you take a listen to some of what we talked about here."
NBC reporter says she found it was "difficult" for Fetterman to engage in "small talk" without use of a closed captioning system.

"Our team was the first to be in the room with Fetterman for an interview rather than via remote video conference." pic.twitter.com/8rtj2zLj4M

— RNC Research (@RNCResearch) October 12, 2022
 Now Gisele Fetterman wants her head. How dare she note that a Senate candidate continues to struggle after a stroke to understand the world around him! The media is supposed to be the lapdog of the Democrats! 
John Fetterman's wife has gone so far as to demand that a reporter receive "new training" to hold her accountable. Gisele also infantilized her ailing husband, comparing a candidate for the world's greatest deliberative body to a child in a classroom who needs extra time on his homework or something. 
Gisele Fetterman calls for "new training" and "accountability" for NBC's @DashaBurns for reporting that her husband, John, is incapable of making small talk without a computer. pic.twitter.com/GfU6GUD3Md

— RNC Research (@RNCResearch) October 17, 2022
The Washington Times reported, "The pointed questions left Gisele Fetterman in a "rage," she said Friday. Fetterman accused Burns of doing a "disservice" to journalism for the "appalling" report. "It was appalling to the entire disability community and I think to journalism," Fetterman said.

Gisele Fetterman's attack comes as John Fetterman's lead over Republican Mehmet Oz has narrowed considerably amid attacks on his positions on criminal justice reform and questions about his health. Burns is far from the only journalist to question John Fetterman's health—the Washington Post editorial board said Fetterman had "squandered" his credibility over inconsistent statements about his recovery. Gisele Fetterman also criticized that editorial, claiming the liberal newspaper published it for "clicks."

Democrats have also expressed concerns, albeit largely in private, that Fetterman has downplayed his health struggles. The concerns prompted some Democratic Party officials to explore the possibility of removing Fetterman from the ballot over the summer, according to reports.

Gisele Fetterman's latest attack marks a pattern of her rushing in to deflect scrutiny from her husband, who since his stroke has relied on his wife to take on a larger campaign role. She was spotted at a campaign event last month rushing to pull Fetterman away from a person asking when he would debate Oz. She appears frequently alongside him in television interviews. In one of John Fetterman's first campaign events after his stroke, Gisele stood next to the candidate at his podium, appearing to pass him notes during his speech."
Since her husband's stroke, Gisele Fetterman has appeared everywhere with her husband. In many ways, she has become the shadow candidate for Senate rather than her husband. Rolling Stone described a recent campaign event: "As they approached supporters lined along the metal barricades, Fetterman offered only high fives and fist bumps, repeating a gruff 'thank you.' It was Gisele, staying just a pace ahead of her husband, who took the questions, accepted the compliments, and carried on conversations — some on behalf of her husband." 
Gisele has often noted that she's the "brains" behind the operation. 
Following a recent event, John Fetterman did not take questions from reporters. The Atlantic said that he "seemed unable to respond all that meaningfully to on-the-fly comments from voters; his wife, Gisele, appeared to be the one leading those interactions." 
One pro-Fetterman headline may have let the cat out of the bag about the reality of the situation. Latino Rebels wrote: "Gisele Fetterman's Husband Campaigns For Senate in Pennsylvania."
In Commentary, Noah Rothman documented how the Fetterman campaign seems to be in a panic, especially as Joe Biden's approval continues to tank. 
"As the midterm election season heads into the home stretch, the president will host a fundraiser in Pennsylvania alongside Fetterman. Biden hasn't been seen with Fetterman in any capacity since September 5; indeed, the president hasn't campaigned much at all of late. "Biden doesn't appear eager to land Air Force One in states where he's underwater in the polls, and incumbent Democratic senators are fighting to hang on," Axios reported on Friday. "And he's yet to headline any campaign rallies this month where he is in front of big audiences to make his closing argument." Pennsylvania is just such a state where Biden's presence could do more to harm than good for Democratic prospects.
September's Franklin & Marshall Poll of the Keystone State showed that only 28 percent of Pennsylvania's registered voters say the president is doing a 'good' or 'excellent' job. Seventy percent describe his performance in office as 'fair' or 'poor.' While that poll showed the race for Senate tightening significantly from August, Fetterman maintains a narrow lead over his Republican opponent. Moreover, the Fetterman campaign has outraised and continues to outspend Mehmet Oz, who has pumped at least $17 million of his own wealth into his campaign. The wisdom of the Fetterman camp's decision to tether itself to the Democratic Party's unpopular figurehead is questionable unless we assume that Democratic wallets are starting to tighten up as enthusiasm for the candidate wanes."
Whether or not Gisele is actually running the campaign, one thing's for sure: it's not a great time to be a Democrat. 
[Read More: Even Obama Hates Wokeness]