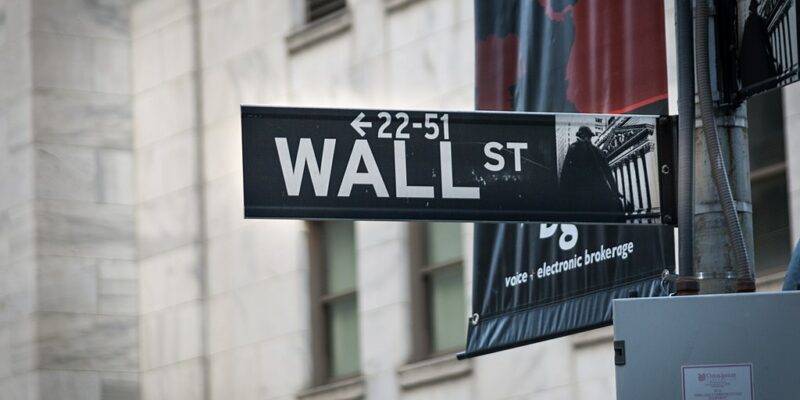 Update, 6-3-2022: Elon Musk has joined the parade of business leaders worried about the economy. Reuters got a scoop on the billionaire's outlook about the future of the American economy. "Tesla CEO Elon Musk has a "super bad feeling" about the economy and needs to cut about 10% of salaried staff at the electric carmaker, he said in emails seen by Reuters.
A message sent to executives on Thursday laid out his concerns and told them to "pause all hiring worldwide." The dire outlook came two days after the billionaire told staff to return to the workplace or leave and adds to a growing chorus of warnings from business leaders about the risks of recession.
Tesla shares fell 9% in U.S. trade on Friday after the Reuters report. The tech-heavy Nasdaq was down about 2%."
The growing concern comes as President Biden is focused elsewhere than the economy, giving a national speech about guns and being upset that none of his staff shows him respect.
On Thursday, the president tweeted that his plan to "lower cost for everyday Americans" was to "lower cost for everyday Americans. CNN recently reported that the White House is dysfunctional and that the administration "has over 70 people on staff" to handle online and digital outreach on things like Facebook and Twitter.
Original Story
Jamie Dimon, the billionaire CEO of JP Morgan, tends to have a pretty good handle on the economy. He has been leading America's largest bank for over 15 years and last year, Reuters said that his massive bonus of $50 million was "is sane in a mad world." Recently, Dimon offered some grave news about the economy's future, telling investors that they should prepare for an upcoming economic "hurricane" based on Biden's economic policy of inflation and the Russian invasion of its neighbor, Ukraine.
Bloomberg reports that Dimon said, "That hurricane is right out there down the road coming our way," the JPMorgan Chase & Co. chief executive officer said at a conference sponsored by AllianceBernstein Holdings Wednesday. "We don't know if it's a minor one or Superstorm Sandy. You better brace yourself."

JPMorgan economists last month lowered their growth outlook for the second half of 2022 to a 2.4% rate from 3%, for the first half of 2023 to 1.5% from 2.1% and for the second half of 2023 to 1% from 1.4%. They cited falling stock prices, higher mortgage rates and a stronger dollar relative to trading partners.

Dimon said Wednesday that JPMorgan is preparing for that turbulence by being conservative with its balance sheet.
One of Dimon's chief competitors issued similar concerns. During a conference with investors, Goldman Sachs Group President John Waldron told the crowd, "This is among — if not the most — complex, dynamic environments I've ever seen in my career. The confluence of the number of shocks to the system to me is unprecedented." He also gave a bleak outlook for the future: "We expect there's going to be tougher economic times ahead. "No question we are seeing a tougher capital-markets environment."
It's not just bankers who feel like the economy may crash. The public does too. Gallup reported that its Economic Confidence Index, which tracks the outlook of Americans for the economy, "measured -45 in May, down from -39 in each of the previous two months. It is the lowest reading in Gallup's trend during the coronavirus pandemic, and likely the lowest confidence has been since the tail end of the Great Recession in early 2009." The scale is +100 to -100, so it's not great.  
It's no surprise that everyone believes the economy is going to sink over the next year. The Biden Administration admitted last week that it completely bumbled inflation. Janet Yellen, the Secretary of the Treasury told CNN, "I think I was wrong then about the path that inflation would take. There have been unanticipated and large shocks that have boosted energy and food prices, and supply bottlenecks that have affected our economy badly that I … at the time, didn't fully understand."
Biden's most touted achievement, the $1.9 trillion American Rescue Plan, poured gasoline on the fire of inflation early in his term. Now, Yellen conveyed to CNBC the White House's plans to tackle "prescription drugs, for utility bills, things where the president acting on his own or working with Congress can make a difference, and also his support for deficit reduction." 
I don't think we should hold our breath. This is the same president who conceded he didn't understand how big an effect shutting down a baby formula plant would have on the production of baby formula. CNN noted, "His admission came moments after formula manufacturers told him, during a White House roundtable on the crisis, that they knew immediately how bad the shortages could get. The White House has previously said it had been working on addressing the shortages since February." 
Republicans posted a video of the president explaining how clueless he was about the crisis on Twitter, which can be found here. 
[Read More: Biden Goes On Wild Handgun Rant]