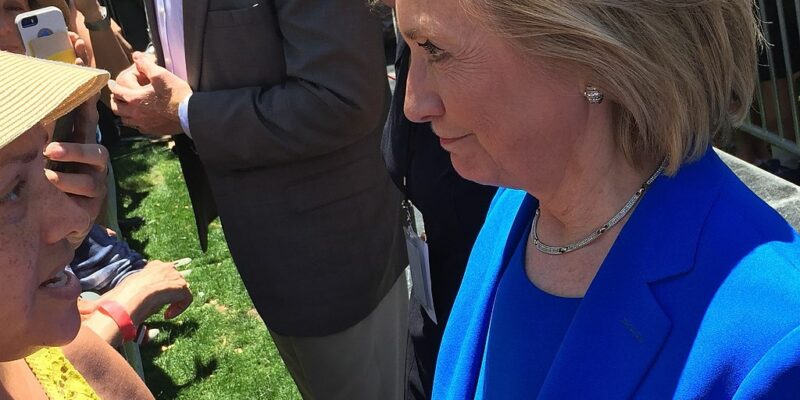 After a few hours of deliberation, a jury stacked with Clinton supporters unsurprisingly found Clinton lawyer Michael Sussmann not guilty of lying to the FBI. He had been charged after "compelling evidence" showed how he helped launch the "Russian Hoax" against former president Donald Trump by allegedly lying to the FBI. 
Politico reports, "The first courtroom test for Special Counsel John Durham ended in defeat Tuesday as a federal jury found a Democratic attorney not guilty of making a false statement to the FBI related to allegations of computer links between Donald Trump and Russia."
Law professor Jonathan Turley explained, "the problem for John Durham is the jury and the judge" to Fox News. He told Brett Baier, "I mean, he is facing a jury that has three Clinton donors, an AOC donor, and a woman whose daughter is on the same sports team with Sussmann's daughter. With the exception of randomly selecting people out of the DNC headquarters, you could not come up with a worse jury."
The Washington Times broke down how unethical the jury selection was. "Prosecutors were frustrated by potential jurors' support for Hillary Clinton's 2016 presidential campaign in the trial of former campaign attorney Michael Sussmann as jury selection began Monday.

Several members of the 38-member jury pool weren't shy about their political beliefs. One woman said she'd always be "on the same side" as Mrs. Clinton. A man slammed the Sussmann case as a political prosecution. Another woman said her husband worked for Mrs. Clinton's 2008 campaign.

Still, that didn't stop U.S. Judge Christopher Cooper from seating 12 jurors and four alternates. None of the avowed Clinton supporters made the final jury.

Of the 38 potential jurors questioned Monday, more than 10 said they had either donated to Mrs. Clinton's campaign, worked the phone banks for her or did something else to support her candidacy. Others said they thought they had donated to her campaign but weren't sure.

An Asian woman told the court flat-out that she couldn't be impartial because of her support for Mrs. Clinton. She said that she attended the same school as Mrs. Clinton, had met her and attended events together."
How stacked against Durham was this trial? The judge denied the prosecution's request to remove a juror whose daughter is on the same high school crew team as Sussmann's daughter, according to the New York Post. Only in the nation's capital would such open corruption be allowed. 
In 2016, Hillary Clinton won Washington, D.C., where the trial was held, with 90 percent of the vote. During that campaign, Donald Trump famously referred to the nation's capital as "the swamp" and told the American public that he aimed "to drain it." 
During the campaign, The New York Times said why that would be such a difficult task, writing, "Whatever change he envisions will likely be vastly more difficult to enact than his army of supporters believe. Veterans of Washington's many fights over policy warn that the city is full of ingrained bureaucracies, each of which has entrenched support on Capitol Hill. And while Mr. Trump will have some executive authority, legal, practical and political limitations will constrain his efforts."  
Durham, the special prosecutor appointed by Trump to try and root out the unscrupulous behavior of the bureaucracy during the 2016 election, did not act as part of the trial team. He did, however, attend the hearings throughout the two-week trial. In defeat, he issued a statement that described the evidence against SussmannPro-Clinton Jury in Pro-Clinton Town Finds Clinton Lawyer Not Guilty of Corruption as "overwhelming."
[Read More: Pelosi's Husband Arrested]