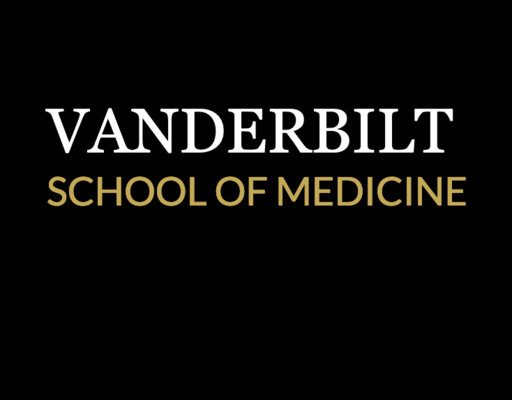 Conservative media has erupted about an investigation by Matt Walsh into The Vanderbilt University Medical Center's promotion of gender reassignment surgery for children. It appears that, like Canada's promotion of medically-assisted suicide, the recent adoption of major hospitals performing sex reassignment surgeries comes down to one thing: money masquerading as compassion.
Citing video and archived webpages from the hospital, the conservative commentator and writer shows how gender reassignment has been promoted as a "big money maker" and also reveals alleged threats posed by hospital leaders against medical professionals who opposed performing the surgeries due to religious beliefs.
The Washington Examiner summarized some of Walsh's findings. "That's the reality of "gender-affirming care," as plenty of men and women who have experienced this "care" for themselves have confirmed . The stories of de-transitioners are heartbreaking and infuriating all at once, and they should force us to wonder why every single person with even an ounce of authority isn't demanding that we put a stop to medical sex-change treatments at once.

The reason you don't hear such widespread condemnation is quite simple: There's a profit to be made from sex-change surgeries and hormone treatments. A lot of money, in fact, according to one of the medical professionals responsible for opening up a gender clinic in Vanderbilt University's hospital.

Dr. Shayne Taylor helped launch Vanderbilt's gender clinic in 2018 and admitted in a lecture delivered that same year that sex-change treatments were very profitable. She noted that insurance carriers are required under Obamacare to cover "medical expenses for trans folks" and bragged that every gender-confused woman who wishes to undergo "top surgery," otherwise known as a double mastectomy, can bring in $40,000. "Bottom surgery" is also lucrative, she said, citing an estimate (which she believes is a "gross underestimate) that each vaginoplasty brings in $20,000 — not including the patient's hospital stay, post-op care, anesthesia, etc. A patient who simply wishes to be on a routine hormonal treatment plan can bring in "several thousand dollars," she continued.

"This actually makes money for the hospital," Taylor added, saying she knows of one clinic that funds itself completely from performing phalloplasties, the creation of a fake penis, on women."
VUMC routinely ranks in the top 10 among medical schools in the United States in obtaining research funding from the National Institutes of Health. The University says its medical school exists to "provide students with the knowledge, skills, and attitudes they will need to practice safe, effective, ethical, evidence-based, and patient-centered health care in the 21st century, and to contribute to the knowledge base supporting it."
The Daily Wire detailed how those opposed to performing the work were threatened with being fired. The site reported, "At another Medicine Grand Rounds lecture, staffers are warned by Vanderbilt health law expert Ellen Wright Clayton that any "conscientious objection" will be met with "consequences," and are told they probably shouldn't be working at VUMC if they don't want to participate in the trans surgeries, which include minor patients.
'If you are going to assert conscientious objection, you have to realize that that is problematic,' Clayton said. "You are doing something to another person, and you are not paying the cost for your belief. I think that is a … real issue.'
Clayton said conscientious objectors would be 'accommodated' but said these people have to find someone else to carry out such surgeries for them.
'I just want you to take home that saying that you're not going to do something because of your conscientious — because of your religious beliefs, is not without consequences, and should not be without consequences,' she stressed. 'And I just want to put that out there.'
'We are given an enormous — if you don't want to do this kind of work, don't work at Vanderbilt,' she stressed."
Walsh also wrote about Vanderbilt's "Trans Buddy Program," saying that the program exists to bully doctors who might object to performing operations by having "trans activists" attend their medical appointments. 
In case the objectors hadn't gotten the memo, Vanderbilt unveiled a program called "Trans Buddies." The "buddies" are trans activists from the community who attend appointments with trans patients, monitoring the doctors to guard against "unsafe" behavior such as misgendering pic.twitter.com/KyYUdRHrrP

— Matt Walsh (@MattWalshBlog) September 20, 2022
He also noted that these "buddies" are not just partnered with adults, but often get attached to minors. Walsh also demonstrated that the hospital has promoted giving those young as 13 years old irreversible hormone therapy.  
Supporters claim that the program fulfills "the goal of increasing access to health care at VUMC for transgender patients and increasing patient satisfaction with the care provided. Trans Buddy volunteers are able to address the needs of the client when it comes to providing continued support through any and all transition-related health care and even through routine non-transition appointments. By doing this, the program is building bridges to safer and more comfortable healthcare to the trans and gender non-conforming community."
The Trans Buddy concept has been growing in popularity among medical administrators. For example, the University of Pittsburgh Hospital system, another highly ranked medical center, has a similar program. The program at Vanderbilt has existed for nearly a decade.
Walsh concludes his examination by commenting: "After they have drugged and sterilized the kids, Vanderbilt — as explained in this video presentation by plastic surgeon Julien Winocour and Physician's Assistant Shalyn Vanderbloemen — will happily perform double mastectomies on adolescent girls.
So, let's review. Vanderbilt got into the gender transition game admittedly in large part because it is very financially profitable. They then threatened any staff members who objected, and enlisted a gang of trans activists to act as surveillance in order to force compliance."
After Walsh's report went live, Vanderbilt deleted the entire website of its transgender clinic. Take that for what you will. 
BREAKING: After my report, Vanderbilt's transgender clinic has deleted their entire website. Literally the whole thing. They're removing everything. pic.twitter.com/9kAbORA7OY

— Matt Walsh (@MattWalshBlog) September 21, 2022
At The American Conservative, Rod Dreher, a conservative Christian journalist made famous for his book The Benedict Option issued a warning: "Readers — especially parents — you need to know that there is an entire Trans-Industrial Complex dedicated to capturing the minds of your children, colonizing them with insane ideology, and leading them (and you) to consent to their permanent sexual mutilation. And there are some states that have passed laws allowing your minor child, after a certain age, to emancipate themselves from you for the sake of consenting to this mutilation. You think it won't affect you and your family? You are lying to yourself to preserve your own peace of mind.
The influential policymaking medical association WPATH now says that 'eunuch' is a recognized gender identity, and that it can be identified in teens. This is how far these sickos are going. They will only be stopped by decisive and punitive political action. If your elected representatives aren't making fighting this evil a priority, why not? You had better start asking."
[Read More: Canada Promotes Assisted Suicide To Poor, Veterans, And Disabled To Save Government Healthcare Money]