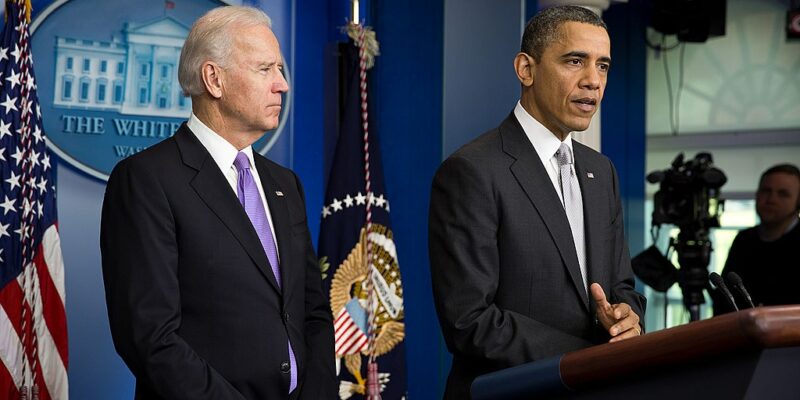 As authorities in Texas were still identifying the children slaughtered in Texas, former President Obama wanted us to remember another victim, George Floyd. He tweeted, "As we grieve the children of Uvalde today, we should take time to recognize that two years have passed since the murder of George Floyd under the knee of a police officer. His killing stays with us all to this day, especially those who loved him." Never let a crisis go to waste, I presume, but also always stay on message, and Obama is the king of that tactic. 
The 43rd president's messaging sparked outrage. Christina Pushaw, for example, wrote, "This is truly sick. 19 innocent children and 2 hero teachers were killed… and to the Divider-in-Chief, the real victim of Uvalde is George Floyd?"
The New York Post collected other reactions to Obama's completely tone-deaf response to the death of 19 children. Seth Dillon, the CEO of the right-wing news publication The Babylon Bee, tweeted sarcastically: "'It sucks those kids died, but remember George Floyd? He's who I'm still thinking about.' — Barack Obama.'

Emanuel Rincon, editor-at-large at the conservative Latino publication El American, wrote: 'The families of more than 20 people (mostly children) killed yesterday do not deserve this disrespect.'

Barrington Martin II, a former congressional candidate from Georgia, bristled at Obama seemingly conflating the school shooting with Floyd's murder. 'Those babies were truly innocent, he wasn't. Let's not put them in the same sentence of a man who's [sic] untimely death was used to unleash a summer's worth of chaos in the name of faux social justice,' he tweeted, referring to the months of protests that broke out after Floyd's death.

Jason Whitlock, the host of the right-wing podcast 'Fearless,' issued a full-throated condemnation of Obama's remarks: 'Let's stand George Floyd on the dead bodies of slaughtered children. This is one of the worst tweets in history.'

Other critics of the 44th US president expressed their dismay more succinctly, with pundit Matt Walsh simply writing: 'What in God's name is wrong with you.'
The former president, known for being cold towards others, wasn't the only liberal to use the violence in Uvalde to push his pet political project. Former DHS officials turned CNN commentator Juliette Kayyem asked President Biden to suspend immigration enforcement in the area "because of the political issues in Texas."
The most outrageous attempt to politicize the tragedies at Uvalde and Buffalo to attack enemies may have come from TIME Magazine and its writer Robert Jones, the CEO of the Public Religion Research Institute. He discovered that the real culprit wasn't the insane 18-year-old shooters but rather the fault lay with Christians. In Time he wrote, "It's time to stop giving Christianity a pass on white supremacy and violence." Later he added, "because Christianity is the dominant religion in this country, its role in supporting domestic terrorism has been literally unspeakable."
There is never a day to take off and mourn. There's never an opportunity to call for unity and find common ground for solutions. For many in our political elite, every terrible thing is merely an opportunity to exploit for a cheap attack on your political opponents or those with whom you disagree. The battle never stops for them.
There's a reason why 70 percent of the country thinks we're heading in the wrong direction. 
[Read More: Beto Crashes Texas Press Conference With Stunt]