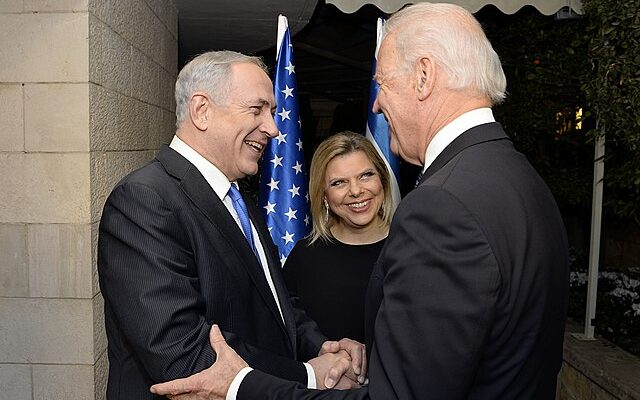 After nearly a month of pressure, some hostages taken following one of the worst terrorist attacks on Israel in decades appear to be on their way home. 
After a few days of discussions in Qatar, a deal may about to be finalized between Israel and Hamas to at least free some of those abducted from their homes last month.
The Washington Post reports:
"Israel, the United States, and Hamas have tentatively agreed to a deal that involves releasing dozens of women and children who are being held hostage in Gaza. In return, there would be a five-day halt in the ongoing conflict.
Under the terms of a detailed, six-page agreement, all parties to the conflict would freeze combat operations for at least five days while an initial 50 or more hostages are released in smaller batches every 24 hours. It was not immediately clear how many of the 239 people believed to be in captivity in Gaza would be released under the deal. Overhead surveillance would monitor movement on the ground to police the pause.
The stop in fighting is also intended to allow a significant increase in the amount of humanitarian assistance, including fuel, to enter the besieged enclave from Egypt.
The outline of a deal was put together during weeks of talks in Doha, Qatar among Israel, the United States and Hamas, indirectly represented by Qatari mediators, according to Arab and other diplomats. But it remained unclear until now that Israel would agree to temporarily pause its offensive in Gaza, provided the conditions were right.
On October 7, Hamas murdered 1,400 Israelies, most of whom were civilians, including many children, while taking nearly 200 hostages back into Gaza. 
According to an individual familiar with the situation, who, like others, spoke anonymously to WaPo, accepting a deal is difficult for Israeli leaders. While there is considerable domestic pressure on Benjamin Netanyahu to secure the return of the hostages, there are also vocal voices in Israel urging the government not to engage in negotiations for their release.
The heat to bring home some hostages got turned up earlier in the week. 
On Thursday, the Israel Defense Forces announced the recovery of the bodies of two Israeli hostages who were abducted by Hamas on October 7. The retrieval took place in the vicinity of Shifa Hospital in the Gaza Strip.
The Times of Israel wrote that "the Israel Defense Forces said troops had located the body of Yehudit Weiss in a building near the medical center's compound. On Friday morning, the IDF said it had also recovered the body of Cpl. Noa Marciano a day earlier from another building adjacent to Shifa, three days after announcing she had been killed in Hamas captivity.
The IDF said troops from the 7th Armored Brigade's 603rd Battalion found Weiss's body, along with military equipment, including assault rifles and RPGs, belonging to the Hamas terrorists who had held her captive.
'To our sorrow, Yehudit was murdered by the terrorists in the Gaza Strip. And we didn't get to her in time,' IDF Spokesman Rear Adm. Daniel Hagari said in his daily press briefing on Thursday evening. He did not specify when she was killed."
Weiss, 65, a mother of five, was taken from Kibbutz Be'eri during a terrorist raid. Marciano's remains were recovered by troops from the same battalion, following intelligence information provided by the Shin Bet security agency.
[Read More: GOP Backs Away From Defending Children]