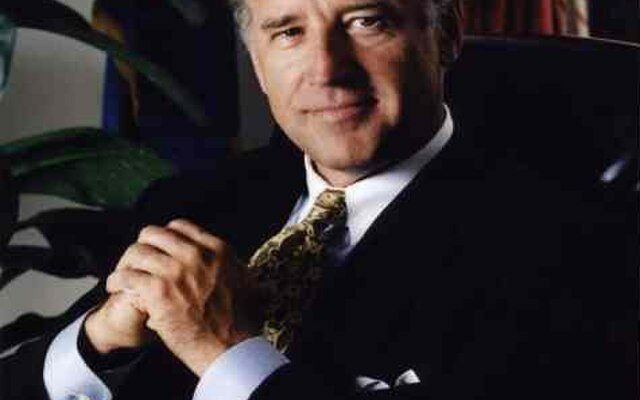 There's something with Democrats and emails. They can't help but try to hide their shady business by using fake names or secret servers, even though, at some point, they always get found out. 
Over the summer, investigators revealed that Joe Biden has been using fake names to inform his son about what his schedule looked like while serving as vice president, including talking with leaders connected to Hunter's business schemes. 
Now, the National Archives has released what they have, and it's a doozy.  
Just The News writes that the National Archives has located 82,000 pages of emails that President Joe Biden sent or received during his vice presidential tenure on three private pseudonym accounts, a total that potentially dwarfs the amount that landed Hillary Clinton in hot water a decade ago, according to a federal court filing released Monday.

The total of Biden private email exchanges was disclosed Monday in a little-noticed status report filed in a Freedom of Information Act lawsuit brought against the National Archives and Records Administration by the nonprofit public interest law firm the Southeastern Legal Foundation.

The foundation brought the lawsuit seeking access to the emails after Just the News revealed a year ago that Joe Biden had used three pseudonym email accounts — robinware456@gmail.com, JRBWare@gmail.com, and Robert.L.Peters@pci.gov – during the time he served as President Barack Obama's vice president.

The status report filed Monday in a federal court in Atlanta was the first to provide an estimate of the size and scope of possible government business conducted through Joe Biden's private email accounts.
BREAKING

Our FOIA lawsuit against the National Archives has now revealed that then-Vice President Biden's Office had:

🚨19,335 emails with Rosemont Seneca
🚨4,243 emails with Hunter Biden
🚨1,751 emails with Jim Biden
🚨3,738 emails with Jim's Lion Hall Group pic.twitter.com/yFTfvvLqdC

— America First Legal (@America1stLegal) October 10, 2023
The president and vice president, along with other members of the cabinet, are required by law to preserve all correspondence conducted during their time in office, including correspondence used under a fake name.
The Daily Mail reports that "Joe's emails span an eight-year period, which the archives said is a large scope and that it will take a while to provide all the copies of the correspondence. 
'NARA has completed a search for potentially responsive documents and is currently processing those documents for the purpose of producing non-exempt portions of any responsive records on a monthly rolling basis,' the filing states.
It says that due to the 'scope' of FOIA request, 'the volume of potentially responsive records is necessarily large.'"
The amount of correspondence used under an alias by the president, said the newspaper, was "staggering."
Some of the emails discovered under the name of "Robert Peters" involve Biden's pressure campaign of Ukrainian officials for them to fire a prosecutor investigating the energy company Burisma, the same company that paid his son as a "board member."
The Daily Mail notes, "Republicans have asked NARA for an un-redacted document that indicates that then-Vice President Biden took a call with the president of Ukraine, Petro Poroshenko, on May 27, 2016.
Republicans say the document was emailed to 'Robert L. Peters' with Hunter Biden copied."
Earlier in the year, Hunter's business partner stated that a portion of Hunter's earnings came from leveraging "the Biden brand." 
In August, the Oversight Committee penned a request, urging the National Archives and Records Administration (NARA) to grant lawmakers "unrestricted special access" to records governed by the Presidential Records Act (PRA), which regulates NARA's management of White House archives. This move marked a significant push by the committee to obtain critical information.
The Biden family and its associates were reported to have amassed over $24 million from various sources, including Ukraine, Russia, China, Romania, and Kazakhstan, as indicated in a House memo released ahead of the initial impeachment inquiry hearing for President Joe Biden. 
Subsequently, the Oversight Committee took the step of subpoenaing bank records belonging to Hunter Biden and James Biden following this hearing. These actions demonstrate the committee's commitment to thorough investigation and transparency in these matters. Comer is still waiting on the National Archives to send the unredacted communications, however. 
"Joe Biden has stated there was 'an absolute wall' between his family's foreign business schemes and his duties as vice president, but evidence reveals that access was wide open for his family's influence peddling," Comer said.
"We already have evidence of then-Vice President Biden speaking, dining, and having coffee with his son's foreign business associates," he said. "We also know that Hunter Biden and his associates were informed of then-Vice President Biden's official government duties in countries where they had a financial interest. The National Archives must provide these unredacted records to further our investigation into the Biden family's corruption."
[Read More: Big Liberal Constituency Gives Ultimatum To Biden]