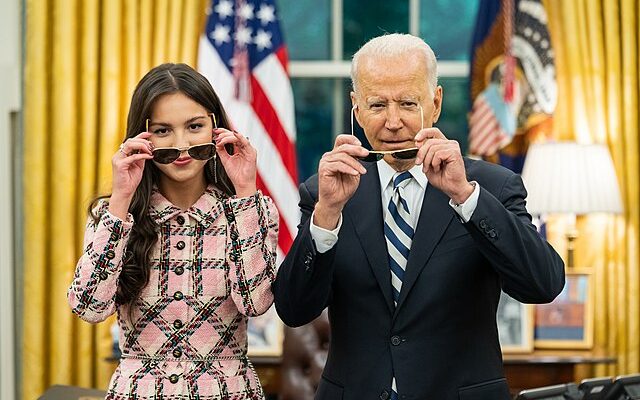 Biden's disappearing act over the past few days as a major ally experienced the worst terrorist attack since the Holocaust might have just been revealed. The president spent two days testifying about some of his other corruption this week. 
It's hard to get to the Situation Room when you have to explain to a special investigator why you stashed classified documents all over the country, some of which were allegedly handed off to Ukraine by your son. 
The New York Times writes, "President Biden met over the past two days with Robert K. Hur, the special counsel investigating how classified documents improperly ended up at Mr. Biden's home and an office he used after leaving the vice presidency, the White House disclosed on Monday.

"The voluntary interview was conducted at the White House over two days, Sunday and Monday, and concluded Monday," Ian Sams, a White House spokesman, said in a statement.

The interview played out amid the dramatic events in the Middle East, as Hamas militants carried out a major attack on Israel and Mr. Biden met with his national security team and consulted with foreign leaders. The interview's timing had been arranged several weeks ago, according to a person familiar with the matter.

Wyn Hornbuckle, a spokesman for Mr. Hur, declined to comment.

The interview raises the possibility that Mr. Hur is nearing the end of his investigation, which the Justice Department began after Mr. Biden's lawyers reported that they had found several classified documents mixed in with other papers in a storage closet while packing up an office at a Washington think tank, the Penn Biden Center for Diplomacy and Global Engagement."
The Presidential Records Act states that all presidential and vice-presidential material must be turned over to the National Archives after following special protocols to keep classified information safe. The finding occurred right before the midterm elections but was conveniently not disclosed until January after Democrats had won by campaigning against Trump, using the Mar-a-Lago raid as a cudgel against Republicans. 
'Among the items from Joe Biden's time as vice president discovered in a private office last fall are 10 classified documents including US intelligence memos and briefing materials that covered topics including Ukraine, Iran and the United Kingdom, according to a source familiar with the matter," explained CNN.
The Washington Post noted that "Hur, a former U.S. attorney from Maryland who also held other posts in President Donald Trump's Justice Department, was appointed in January to investigate how classified material came to be at the office Biden used in Washington after his vice presidency, as well as at his Wilmington, Del., home.
Dozens of current and former Biden staffers have been interviewed as part of the investigation, including Secretary of State Antony Blinken and former White House chief of staff Ron Klain.
When appointing Hur to lead the probe, Attorney General Merrick Garland cited the 'extraordinary circumstances' of the Justice Department investigating the president as he considered a reelection bid. Biden formally launched his reelection campaign months later.'"
The news comes on the heels of the House Oversight Committee releasing documents that confirm that Joe Biden was "the Big Guy" who was allegedly receiving 10 percent of Hunter's foreign dealings. 
Red State writes, "Documents released by the House Ways and Means Committee, specifically an email from AUSA Lesley Wolf to FBI and IRS investigators and a draft search warrant referenced in that communication, indicate that President Joe Biden is, in fact, "The Big Guy" referenced in Hunter Biden's emails with business partners. CBS News' Catherine Herridge went through those documents in a video posted to social media Friday morning.
"The Republican-led House Ways and Means Committee has released hundreds of new documents from the Hunter Biden investigation," Herridge said, specifically highlighting Exhibits 202 and 203, which detailed communications between prosecutor Leslie Wolf and senior FBI and IRS investigators. She explained that then-Vice President Biden was identified as "political figure one," or, "the big guy." 
Catherine Herridge broke down the evidence earlier in the week. 
Catherine Herridge has the Congressional docs proving Joe Biden is "The Big Guy." pic.twitter.com/AvtEbthcGR

— Sebastian Gorka DrG (@SebGorka) October 6, 2023
[Read More: Biden Immigration Official Defends Terrorism Supporters]