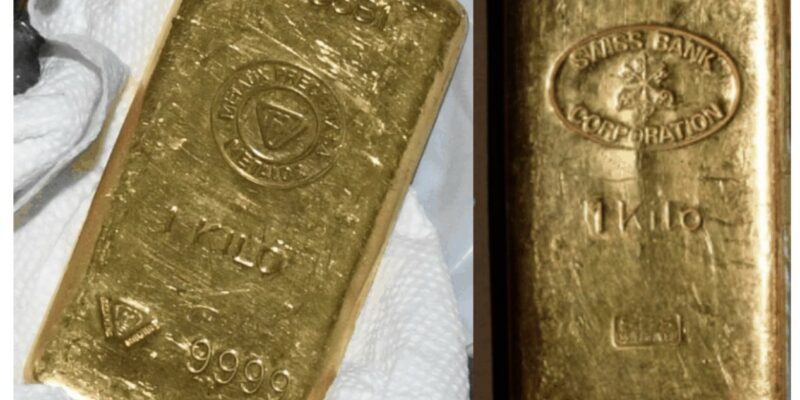 A powerful Democrat known for his chronic corruption has once again been caught reaping hundreds of thousands of dollars from foreign influencers who bribed him and his family members to gain favor and receive special treatment. 
No, it's not Joe Biden this time. 
Bob Menendez has again been charged with corruption. The senator from New Jersey received the chairmanship over the influential Senate Foreign Relations Committee from Chuck Schumer. 
The Associated Press reports that "Menendez of New Jersey and his wife were indicted Friday on charges that they took bribes of cash, gold bars and a luxury car for a range of corrupt acts, including having the Democrat use his influence over foreign affairs to benefit the authoritarian government of Egypt.

The sweeping indictment alleges that Menendez, chairman of the Senate Foreign Relations Committee, provided sensitive and non-public U.S. government information to Egyptian government officials and took other steps to secretly help Egypt, including ghost-writing a letter on behalf of Egypt pushing other senators to lift a hold on $300 million in aid to the country. Authorities also allege the senator sought to derail a criminal investigation into an associate by pushing for a U.S. attorney nominee he believed could be influenced.

A search of the couple's home turned up $100,000 in gold bars and $480,000 in hidden cash, said prosecutors, who announced the charges against the 69-year-old Democrat nearly six years after an earlier criminal case against him ended with a deadlocked jury.

The latest indictment is unrelated to the earlier charges that alleged Menendez accepted lavish gifts to pressure government officials on behalf of a Florida doctor.
A raid of the senator's house revealed an almost comical amount of corruption, something you might have seen in a 'Sopanos' episode 15 years ago. Damian Williams, attorney with Southern District of New York, outlined the charges and supporting evidence during a press conference and noted that the investigators "executed a search warrant and discovered over $500,000 worth of cash stuffed into envelopes and the senator's jackets.'
'That is not all. Agents discovered a lot of gold,' he added.
Some wild details in the Menendez indictment – found in the home:

"Over $480,000 in cash—much of it stuffed into envelopes and hidden in clothing, closets, and a safe—along with over $70,000 in NADINE MENENDEZ's safe deposit box… as well as over $100,000 worth of gold bars" pic.twitter.com/md5zU5ahzB

— Jacqui Heinrich (@JacquiHeinrich) September 22, 2023
In a statement, Menendez portrayed himself as a victim of racism, writing: 
"For years, forces behind the scenes have repeatedly attempted to silence my voice and dig my political grave. Since this investigation was leaked nearly a year ago, there has been an active smear campaign of anonymous sources and innuendos to create an air of impropriety where none exists.
"The excesses of these prosecutors is apparent. They have misrepresented the normal work of a Congressional office. On top of that, not content with making false claims against me, they have attacked my wife for the longstanding friendships she had before she and I even met.
"Those behind this campaign simply cannot accept that a first-generation Latino American from humble beginnings could rise to be a U.S. Senator and serve with honor and distinction. Even worse, they see me as an obstacle in the way of their broader political goals.
"I have been falsely accused before because I refused to back down to the powers that be and the people of New Jersey were able to see through the smoke and mirrors and recognize I was innocent. I have worked every day to repay their trust by fighting to create jobs, strengthen public safety, update infrastructure, and reduce costs for New Jersey families. I have also stood steadfast against dictators around the globe – whether they be in Iran, Cuba, Turkey, or elsewhere – fighting against the forces of appeasement and standing with those who stand for freedom and democracy. I remain focused on continuing this important work and will not be distracted by baseless allegations."
Innocent politicians tend to Google "how much is a kilo of gold worth" just out of curiosity.
Menendez had all charges in his previous indictment dismissed in January 2018.

New indictment says this "corrupt relationship" began around 2018. pic.twitter.com/DWAWjVtad4

— Aaron Blake (@AaronBlake) September 22, 2023
The indictment of one of their leaders has left Democrats scrambling and demanding action from Chuck Schumer, a close ally of Menendez.
The Washington Examiner wrote that the biggest question regarding Menendez "is how his Democratic colleagues in the Senate will respond. At least one senator, Tammy Baldwin (D-WI), called the counts against him 'serious accusations' but cautioned that she will hold off judgment. All eyes will be on whether Senate Majority Leader Chuck Schumer (D-NY) stands with him.
The office of Jim Risch (R-ID) released a statement calling on Schumer to make his view publicly known.
'Democratic leadership of the committee is the responsibility of the Democratic leadership in the Senate," said Risch's Foreign Affairs spokeswoman. 'There is precedent on these types of issues in their conference. Senator Risch hopes to hear from the Democrat leader as soon as possible so the committee's important work can go on uninterrupted.'"
NCP noted earlier in the week that Democrats have no problem putting those who have been caught lying in important positions of national security, so no one should be surprised if Schumer keeps Menendez in charge of the Senate's foreign relations committee. 
Republicans have already started looking into whether or not there is a Biden connection to Menendez, and, sure enough if there's a corrupt Democrat getting cash from foreign representatives, Hunter was there. 
🤔🤔

When an aide to Senator Robert Menendez requested that then VP-Biden host the U.S.-Spain Council's 2010 annual meeting at his official Naval Observatory residence in Washington DC, he contacted Hunter Biden's business partner rather than Joe's White House office. pic.twitter.com/ZHr6Kmvlt3

— House Republicans (@HouseGOP) September 22, 2023
[Read More: Chuck Schumer Called Out By His Best Friend]