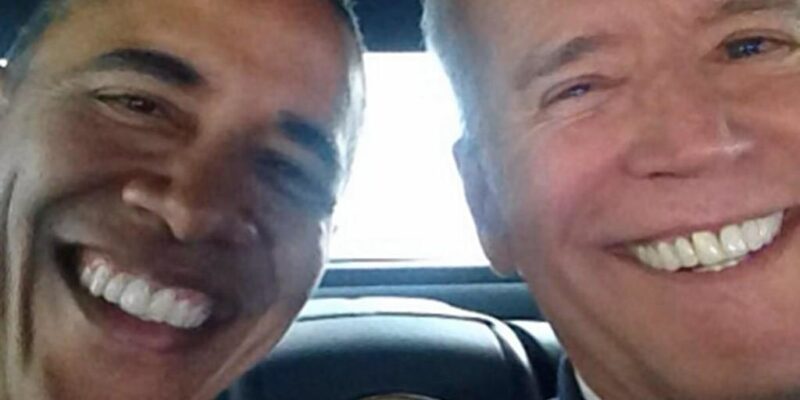 For years, Joe Biden has bragged about leveraging $1 billion in aid to Ukraine to remove a prosecutor who was investigating Burisma, the energy company in which his son Hunter was a board member. Democrats have spent most of that time saying that Biden was going after a corrupt official, not protecting his son's interests. 
During President Trump's first impeachment trial in late 2019, for example, the Obama ambassador to Ukraine, loyal to Joe Biden and the Democrats, stated that Hunter Biden's acceptance of a job at Burisma at a time when his father as vice president pushed for the firing of a prosecutor investigating the company may have created "the appearance of a conflict of interest" but, in fact, did not materially impact U.S. policy in Ukraine.
It turns out that the ambassador either did not read her memos from the State Department or was lying to try and get Donald Trump convicted.
"Former President Barack Obama's State Department and several other administration officials were happy enough with Ukraine's former top prosecutor's anti-corruption efforts to sign off on $1 billion in US aid weeks before a pressure campaign spearheaded by then-Vice President Joe Biden forced him from office, documents show.
The government memos, obtained by Just the News and released on Monday, contradict the prevailing narrative put forward by Democrats arguing that Biden's threat in December 2015 to withhold US loan guarantees for Ukraine in exchange for the ouster of Prosecutor General Viktor Shokin from office was consistent with US policy goals," writes The New York Post. 
"Several officials in the weeks leading up to Biden's December 2015 visit to Kyiv had said they were 'impressed' with the "progress" Shokin's office had made in the preceding months."
The memos obtained by Just the News show:

Senior State Department officials sent a conflicting message to Shokin before he was fired, inviting his staff to Washington for a January 2016 strategy session and sent him a personal note saying they were "impressed" with his office's work.

U.S. officials faced pressure from Burisma emissaries in the United States to make the corruption allegations go away and feared the energy firm had made two bribery payments in Ukraine as part of an effort to get cases settled.

A top U.S. official in Kyiv blamed Hunter Biden for undercutting U.S. anticorruption policy in Ukraine through his dealings with Burisma.

But in a private, classified email shared with Just the News, one of the top U.S. officials in the Kyiv embassy told then-Ambassador Marie Yovanovitch at the end of the Obama administration that Hunter Biden had, in fact, impacted the U.S. anti-corruption agenda in Ukraine.

"The real issue to my mind was that someone in Washington needed to engage VP Biden quietly and say that his son Hunter's presence on the Burisma board undercut the anti-corruption message the VP and we were advancing in Ukraine b/c Ukrainians heard one message from us and then saw another set of behavior with the family association with a known corrupt figure whose company was known for not playing by the rules," embassy official George Kent wrote to Yovanovitch in the Nov. 22, 2016, email marked "confidential."
During an interview with Tucker Carlson, Devon Archer said that Ukrainian prosecutor-general Viktor Shokin was "a threat" to natural gas company Burisma Holdings, which paid Hunter Biden up to $1 million per year.
"He was a threat. He ended up seizing assets of [Burisma owner] Nikolai [Zlochevsky] — a house, some cars, a couple properties. And Nikolai actually never went back to Ukraine after Shokin seized all of his assets," Archer told former Fox News host Tucker Carlson.
Devon Archer also that during a 2015 meeting in Dubai, Burisma officials pressured Hunter Biden to do something about Ukraine's prosecutor general. A few days later, Joe Biden threatened to withhold aid to Ukraine unless the prosector was fired. 
"In January 2018, Joe Biden boasted about getting Shokin fired by threatening that the White House would renege on its commitment to provide aid.
'I looked at them and said: 'I'm leaving in six hours. If the prosecutor is not fired, you're not getting the money.' Well, son of a bitch. He got fired,' Joe Biden said.
Archer also testified that Hunter Biden took credit for his father's April 22, 2014, visit to Ukraine, according to another source familiar with the testimony," according to The Washington Examiner. 
The vice president doing the opposite of what his aids in the State Department recommended was just coincidental, say Democrats on the Oversight Committee. Representative Dan Goldman has defended the president, saying, like the ambassador said in 2019, that Hunter taking the credit was merely an "appearance" and that Joe only ever talked about the weather with his son's patrons.  
It's not surprising that Goldman would use the same apparently false talking points deployed by Obama's ambassador to Ukraine. Before joining Congress, he previously served as lead majority counsel in the first impeachment inquiry against Donald Trump and lead counsel to House Managers in Trump's subsequent impeachment trial.
[Read More: 'Twisted' Joe Biden Makes Horrifying Joke In Maui]