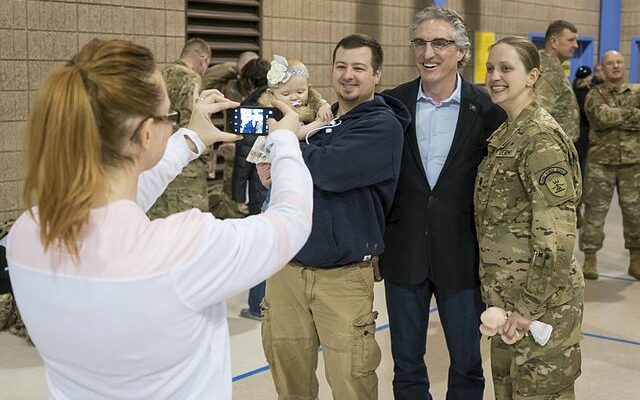 A Republican presidential hopeful was hospitalized last night. North Dakota Gov. Doug Burgum injured his leg playing basketball and needed emergency treatment. 
It is uncertain whether he will be able to make the stage tonight for the first Republican presidential debate, reports The Washington Post. 
"Burgum's injury, first reported by CNN, occurred while he was playing a game of pickup basketball with his staff Tuesday night, the person said. Burgum was taken to a hospital in Milwaukee, the city where the first GOP debate is being held. The extent of his injury remains unclear. The person familiar with the situation said it is not known whether Burgum will be able to stand during the debate, which is expected to last two hours."
Burgum garnered attention for himself by launching an unorthodox campaign to make the debate stage, which required in part having at least 40,000 individual donors.
New Conservative Post wrote in July that "the GOP recently announced that there will be a minimum number of donors required to make the debate stage next month, and now lower-tier candidates have begun doing anything they can to reach 40,000 donors to get their shot at Trump and DeSantis. 
That includes paying voters to donate to them to give them a donation. 
In signs of a desperate campaign, one Republican presidential candidate has announced that he will pay you to support him. North Dakota Governor Doug Burgum has begun offering $20 gift cards to donors who give his campaign as little as $1." 
Missing the first debate would be a major setback for the North Dakota governor. The barely-known candidate hoped that earning a spot to go toe-to-toe in the prime-time forum could boost his name recognition and make him a force in Iowa. 
Burgum was one of eight Republicans to qualify for the event, which front-runner and former President Donald Trump is skipping.
The first Republican presidential debate is set for 9 PM tonight and will be shown on Fox News.
[Read More: Obama's State Department Kills Biden's Ukraine Alibi]