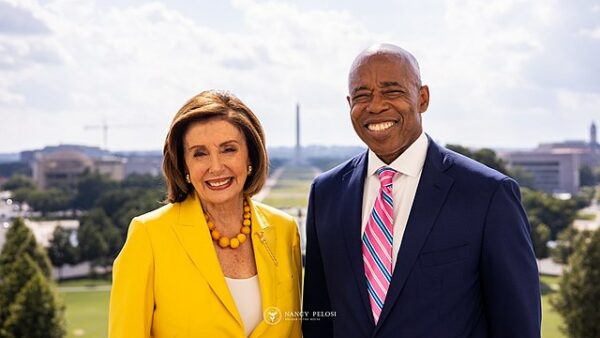 Early in 2017, White House advisor Stephen Miller and CNN reporter Jim Acosta got into a "fiery" argument.
The Guardian described the scene: "The senior White House aide Stephen Miller got into a heated argument with Jim Acosta, a CNN anchor, after briefing reporters on the administration's support for an immigration bill.
Watched by the press secretary, Sarah Huckabee Sanders, Miller was appearing at the lectern to discuss the RAISE Act, a bill which would halve legal immigration into the US. The White House aide took a question from Acosta, a frequent briefing room sparing partner of the former press secretary, Sean Spicer, and the briefing descended into a ferocious debate.
Acosta asked Miller if the proposal would violate the spirit of the poem New Colossus, inscribed at the base the Statue of Liberty, which includes the famous line: 'Give me your tired, your poor, Your huddled masses yearning to breathe free." Miller responded by noting first that "the poem that you were referring to was added later and was not part of the original Statue of Liberty,' and then going on to combatively quiz Acosta on what level of immigration would violate his 'Statue of Liberty law of the land.'"
Five years later, with Democrats entirely in control of immigration, the home of the Statue of Liberty has made an announcement that will keep Jim Acosta up at night.
Now that major Democratic-controlled urban areas are receiving an influx of illegal immigrants rather than just border towns like El Paso, Texas, and local liberal leaders have declared war on migrants. New York City is no longer a sanctuary city, at least in de facto anyway, even if it is still home to the Statue of Liberty.
America's largest metro area has become tired of taking in the tired, the poor, and the masses yearning to breathe free. Mayor Eric Adams has announced that he will immediately begin discouraging asylum seekers from seeking refuge in The Big Apple, warning migrants there is "no guarantee" they will receive shelter or services. 
The New York Times writes, "The city's move is a sharp and somewhat unexpected departure from its long-held status as a sanctuary city, and as a place that guarantees a right to shelter.
"We have no more room in the city," Mr. Adams said during a news conference at City Hall.
As part of the city's shift in strategy, it will now require single adult migrants to reapply for shelter after 60 days, a move that the mayor said was designed to make room for families with children. Mr. Adams said the city would intensify efforts to help the migrants connect with family, friends or outside networks in order to find alternative housing arrangements.
If alternative housing arrangements are not available, single adult asylum seekers will have to return to the intake center and reapply for housing. It is unclear what would happen if there is not housing available at the intake centers.
Since the beginning of 2022, over 90,000 migrants have arrived in New York. Close to 55,000 are still in the city's care. Combined with the city's existing homeless population, more than 105,000 people live in government housing.
New York City Democrat Mayor Eric Adams on illegal immigration:

"Our cup has basically runneth over. We have no more room in the city." pic.twitter.com/E3XgKLN5bN

— RNC Research (@RNCResearch) July 20, 2023
According to The Washington Post, "Adams has made several attempts to curb the number of migrants to New York City, pointing to a system that is stretched too thin. His administration took steps in May to weaken right-to-shelter laws in New York, and in June, the city sued more than 30 counties in the state that refused to house migrants. On Wednesday, Adams called on the federal government to make it easier for migrants to work while they await asylum and to create a strategy to disperse immigrants across the country.
Aid groups have criticized those efforts and condemned the new policy as cruel and potentially unlawful.
New York has a 'legal obligation to ensure that people who lack shelter are safe and secure, and protected from exposure to the elements,' the Legal Aid Society and the Coalition for the Homeless said in a joint statement on Wednesday.
Asked whether he's concerned about New York's right-to-shelter law, Adams told reporters that 'I don't have the luxury to sit back.' He added: 'I just really need people to understand, every day this team is figuring out 'Where do we put the next body?'"
Adams has struggled to find places for migrants to say as more and more come to his city. In June, he proposed that illegal immigrants stay in the "spare rooms" of regular New Yorkers. 
The New York City mayor has also been one of the few Democrats to criticize the Biden White House for its failure to stem the immigration crisis occurring on the southern border. Calling Biden's immigration policy an embarrassment at the national level, Adams said, "We have to address this. El Paso should not be going through this. Chicago should not be going through this. Houston, Washington, New York, no city should have to make a decision if they're going to provide for their citizens, particularly coming out of Covid or if they're going to deal with an onslaught of migrants and asylum seekers."
He clearly hasn't read the poem on the statue. 
[Read More: FBI Document Alleges Joe and Hunter 'Coerced' Ukrainian For Cash]