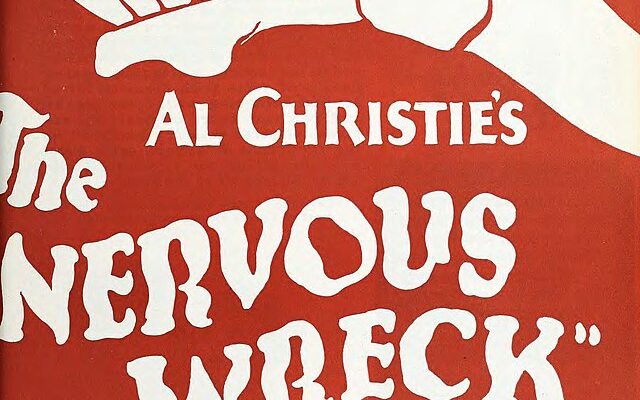 Yesterday's tumble in front of the graduating class of the Air Force Academy has some liberals questioning why the president remains unchallenged in the Democratic presidential primary. 
To recap, while a suit and baseball cap, Biden was walking happily across the stage following a speech when suddenly he fell to the floor of the stage, shocking those in attendance. Several secret service members immediately run over to help assist the president.
BREAKING: Biden takes a big fall on stage just now at the U.S. Air Force Academy graduation pic.twitter.com/GxkMbpyoNo

— Jake Schneider (@jacobkschneider) June 1, 2023
The latest sign of presidential feebleness has made some Democrats nervous. 
The Daily Caller reports that "[S]ome top Democrats have privately been saying for months that they're nervous about Biden tripping again on the trail. Today he did," Axios journalist Alex Thompson tweeted.

Biden is being challenged by environmental lawyer and vaccine skeptic Robert F. Kennedy Jr., and author Marianne Williamson. One CNN poll taken in late May showed Kennedy at 20% and Williamson at 8% with Democratic primary voters.

"Open the Democrat primaries and debates. This isn't fair to anyone," former Twitter CEO Jack Dorsey, who oversaw the platform's censorship of Hunter Biden's laptop ahead of the 2020 presidential election, said.

Left-wing investigative journalist Jordan Chariton pointed out how Republicans will use the video in campaign ads about Biden's advanced age. "The GOP campaign ads are going to BRUTAL and effective. Still time for more progressives to jump into race against Biden or run as independent," he said.
The embarrassing fall came on the heels of a potential challenger to Biden discussing the president's age as a major liability. Though not too much younger, Hillary Clinton said that "even though President Biden has a "good record" as president, "people still have the right to consider" his age as a factor to re-elect him to another term in office — something she said she supports," according to The Hill.
"During an appearance at the Financial Times Weekend Festival in Washington, D.C., Clinton, who unsuccessfully ran for president in 2016, was asked by Financial Times editor Edward Luce about the moment when Biden almost fell walking down the stairs during the Group of Seven (G-7) summit in Hiroshima, Japan. 
'Every time that happens, your heart is in your mouth, because these things could be consequential. Is that a concern?' Luce asked Clinton. 
'Well, I mean, it's a concern for anyone. And we've had presidents who've fallen before who are a lot younger, and people didn't go into heart palpitations,' Clinton responded. 'But his age is an issue. And people have every right to consider it.'
'And I am of the camp that I think he's determined to run. He has a good record that three years ago people would not have predicted would have gotten done,' Clinton told Luce." 
Earlier in the year, Biden forced the Democratic Party to change its primary calendar so that his strongest state, South Carolina, goes first in 2024. The move caused some eyebrow raises, and even the Palmetto State's leading Democrat, James Clyburn whose pivotal endorsement saved the Biden campaign in 2020, said that the change was made to protect the incumbent. 
On "Who's Talking to Chris Wallace," the CNN anchor asked Clyburn, a South Carolina Democrat and longtime ally of Biden's, if the president was "stacking the deck" in making the decision.
"I don't think you're stacking the deck. I think you're avoiding embarrassment, that is what he is attempting to avoid here," said Clyburn, one of the highest-ranking African-Americans in Congress. "And I would expect anybody to do the same."
"You do not have the demographics as required for Democrats in the general election, and neither one of those states (Iowa and New Hampshire) have the demographics that are favorable to Democrats in the general, I think we know that," Clyburn continued.
"Why should President Biden sit back and allow a state that he finished fifth in be first up?" Clyburn said, noting that Biden remembers what happened to President Lyndon Johnson in New Hampshire in 1968. A shockingly strong showing by Sen. Eugene McCarthy demonstrated Johnson's political weakness and prompted Sen. Robert F. Kennedy to enter the race, ultimately prompting Johnson to not seek reelection.
"(Johnson) goes up to New Hampshire and gets embarrassed and drops out of the race. So why should (Biden) expose himself to that?" Clyburn continued.
So far, only two challengers have entered the Democratic primary, Marianne Williamson, who ran in 2020, and Robert Kennedy, Jr. 
While Kennedy's polling numbers are larger than expected against Biden, the president still has a significant lead in the race. That lead is presumably going to stay in place as the media protects the White House against Kennedy's attacks. In April, ABC News admitted to censoring the Massachusetts Democrat's answers during an interview. 
Fox News reported, "Kennedy's polling numbers have remained steady since he launched his 2024 presidential campaign, and the most recent Fox News Poll from this week shows the challenger commanding 16% of the Democratic primary vote, a sizable chunk for a primary challenger against an incumbent president. 
Biden's other primary challenger, author Marianne Williamson, took 8% of the vote while the president stagnated, maintaining 62% of Democratic primary voters' support since April."
[Read More: Millennials Leaving Dems In Droves]