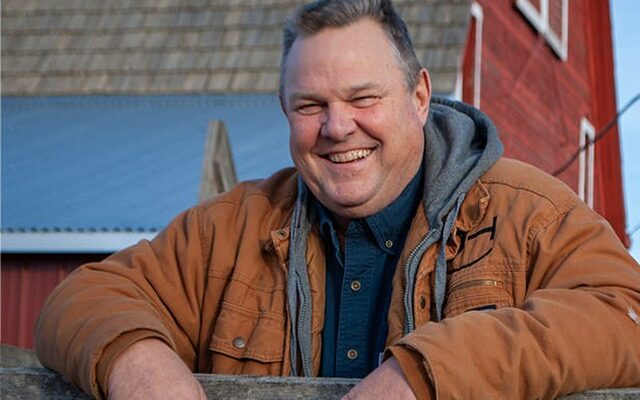 At least one Democratic senator has grown tired of the White House's failures to secure the border, and he's announced that he's ready to work with Republicans to fix the president's failures. 
Senator Jon Tester of Montana announced Wednesday that he opposes the Biden administration's determination to let Title 42 expire. He's demanding that the president stop sitting on his hands waiting for ice cream and start doing something to stop the tens of thousands of migrants streaming across the southern border.
"I oppose the Biden administration plan to end Title 42 this week without a real plan in place, for the strain that will put on an already broken immigration system," he said. 
"My top priority is defending Montana and keeping our nation safe, plain and simple. That means standing up to anyone, including President Biden, to secure the southern border and to stop the deadly flow of fentanyl into our communities," continued Tester. "I oppose the Biden Administration's plan to end Title 42 without a real plan in place, which is why I am teaming up with Republicans and Democrats to give DHS the tools they need to get a better handle on the southern border."
The Washington Examiner reported that "Tester co-sponsored the Fentanyl Eradication and Narcotics Deterrence (FEND) Off Fentanyl Act with potential Republican 2024 presidential candidate Sen. Tim Scott (R-SC), to combat the fentanyl crisis by imposing economic sanctions on supply chains. The bill will impose sanctions "on the money laundering that makes it profitable."
Last week, Sen. Kyrsten Sinema (I-AZ) and Sen. Thom Tillis (R-NC) also introduced bipartisan legislation to grant a temporary authorization for two years to allow the U.S. to deny migrants asylum due to ongoing public health concerns.
Republicans are bringing the Secure the Border Act of 2023 to the floor soon for a vote on Thursday, calling for more border control and mandates to complete the Trump-era border wall."
Joe Biden has said that he would veto the bipartisan measure. 
Tester's call for action comes as cities all along the southern border of Texas are once again being overrun by illegal migrants entering the United States. The situation has become so dire in some border towns that the mayors have declared emergencies.
"The leaders of El Paso, Laredo and Brownsville over the weekend issued separate emergency declarations as a public health order is set to expire next week. Title 42, a policy initiated in March 2020 by the Trump administration, comes to an end May 11. The policy allowed federal agents to immediately expel migrants back to Mexico," writes KERA News.
"'We're getting prepared now for what we call the unknown. And the unknown is what will happen after May 11,' El Paso Mayor Oscar Leeser said during a news conference Sunday when he announced the emergency declaration. 'As you've seen, we're starting to pick up some momentum as asylum seekers are around the streets of downtown El Paso and other areas of our community.'"
It's not a surprise that while Biden appears that he couldn't care less about what's happening at the border, Tester is calling for action. In Montana, officials recently reported a shocking increase in fentanyl seizures in state, up nearly 11,000 percent since 2019.
NBC Montana noted that "Montana Attorney General Austin Knudsen says authorities are concerned about a new form of fentanyl they're seeing in the state.
'If it's in a powder form or if it's crushed up, because usually we find it in a tablet form. If that gets put into the air and kind of an aerosol of any kind and it's breathed in, that can be almost immediately fatal. That'll put an officer down and put them into respiratory arrest very, very quickly,' Knudsen said.
He believes there is a way to best combat the problem.
'First and foremost, someone to actually get serious about the southern border and our immigration policies and our security policies down there, that would fix this hugely. As far as what we are doing here in Montana, I mean, education,' Knudsen said.
That means education that fentanyl might be mixed with anything, but a dose as small as 2 milligrams can be lethal. And warning kids when it comes to drugs, if it didn't come from a pharmacist and does not have your name on it, do not take it."
CNN reported that fentanyl-related deaths among children increased more than 30-fold between 2013 and 2021. 
The National Institute of Health said deaths involving synthetic opioids other than methadone (primarily fentanyl) rose to 70,601 in 2021.
[Read More: FBI Refuses To Hand Over Evidence Against Biden]