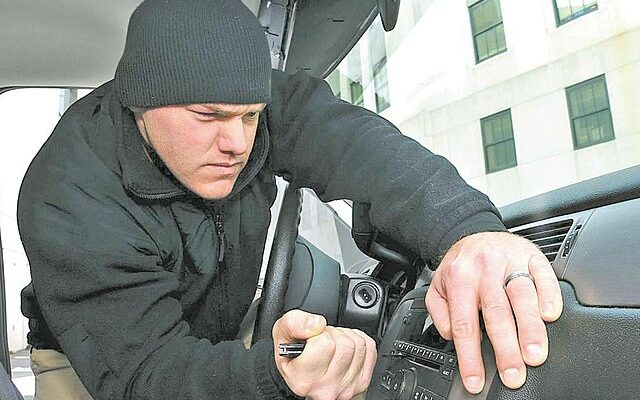 When liberal, leftwing governance fails, there is always someone else to blame. It's never Democrats in control of the government and always some evil, outside forces that are at fault, like the "economic trends" or "corporations" or "outside spending groups." This is always especially true in places where liberals coming to power has been followed by an uptick in crime. 
For example, Chicago's new leftwing mayor recently blamed the Windy City's poverty and spiking crime rates on businesses not being taxed enough. 
The Daily Mail wrote, "Brandon Johnson, a former union organizer who was elected on Tuesday, said the city doesn't have money to solve its problem because '70 percent of large corporations in the state of Illinois don't pay a corporate tax'.
'It's that type of restraint on our budget that has caused the type if disinvestment that has led to poverty, of course that has led to violence,' said Johnson, who didn't give the source for his claim.
Chicago saw violent crime increase during the COVID-19 pandemic, hitting a 25-year high of 797 homicides in 2021, though the number decreased last year. Rises in robbery and sexual assault contributed to a 47 percent rise in overall crime in the year to March 12 2023."
The last time a Republican served as mayor of Chicago was 1923. 
While Chicago's newest mayor may look incompetent when talking about the causes of crime in his city, the leaders in the City of Baltimore are trying to take the absurdity up a notch. 
Car thefts are up 95 percent in Charm City compared to this time last year and Baltimore leaders have figured out who's to blame.
Is it poor policing? Nope.
Is it poor public schooling? Nope. 
How about poor management at City Hall? You guessed it: nope. 
The city has decided that car thefts are up so much over the past year because car companies have made it too easy to steal cars. Now city leaders are suing car manufacturers. 
The Baltimore Banner reports, "The city of Baltimore has filed a federal lawsuit against car manufacturers Kia and Hyundai, joining a number of cities who say the companies created a public nuisance by making cars that can be easily stolen.

"Hyundai and Kia's decision to put cost savings and profits over public safety has had significant consequences for Baltimore and its residents, as it has in other cities," the lawsuit says.

Cleveland, St. Louis and Seattle are among the other cities that started suing the the car companies earlier this year. Baltimore's lawsuit says the companies "failed to keep up with industry standards," and claim it was a result of business decisions made to reduce costs and boost profits "notwithstanding decades of academic literature and research supporting the deterrent effects" of anti-theft technology.

"The dramatically increased rate of Hyundai and Kia theft in Baltimore has required city and police resources that would not have been needed but for Hyundai and Kia's deliberate failures," the lawsuit says. "Car thieves — many of them teenagers— take advantage of these failures and engage in reckless driving, creating substantial safety risks to themselves and Baltimore residents and their property."
In a statement to a local NBC affiliate in Baltimore, Kia said it "remains deeply concerned that car theft targeting certain models — encouraged by social media content promoting criminal conduct — is an issue. To address these crimes, we continue to roll out a free, enhanced security software upgrade to restrict the unauthorized operation of vehicle ignition systems and we are also providing steering wheel locks for impacted owners at no cost to them.
"To date, Kia has contacted close to 3 million owners and lessees of Kia vehicles — covering over 90% of affected vehicles — to let them know of the availability of the software upgrade, and more than 230,000 eligible customers have already had the upgrade installed.
"Furthermore, in addition to supplying more than 44,000 free steering wheel locks to over 330 law enforcement agencies across the country for distribution to impacted Kia owners — including over 1450 locks to police departments in the Baltimore area — we have shipped over 16,000 locks directly to impacted owners as well. We will continue to provide additional free locks as they are needed.
"All Kia vehicles are subject to and comply fully with the requirements outlined in applicable Federal Motor Vehicle Safety Standards, including FMVSS 114 that governs theft protection measures.
"Lawsuits against Kia by municipalities are without merit. Kia has been and continues to be willing to work cooperatively with law enforcement agencies in the greater Baltimore area to combat car theft and the role social media has played in encouraging it."
For some reason these car thefts are only spiking in dark blue urban areas and not places where Republicans control things. Despite that, Democrats in those areas are certain of one thing: it's not their fault. 
[Read More: Democratic Senator Drops Biden]