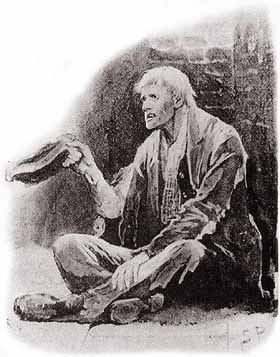 Poor Sean Patrick Maloney, D-N.Y., chairman of the Democratic Congressional Campaign Committee, can't catch a break this year, it seems. Not only did he not receive credit for saving Democrats from a massive House defeat in the midterms, lost his re-election bid and made the leftwing base of the Democratic Party mad, he's now doing the political equivalent of sitting on the curb asking people for spare change. 
It looks like Sean Patrick Maloney has won one thing this cycle: he now has the honor of having sent the most pathetic fundraising email (yes, this was sent three weeks after Election Day) pic.twitter.com/Rdcfau1QZG

— Clyde Lederman (@lederman_clyde) November 29, 2022
The Mid Hudson News had the sad email from Maloney's campaign begging "my most loyal supporters with one last request" for a couple dollars to pay for his 8,371 in campaign bills.

"I wish I didn't have to ask, but I refuse to accept that only billionaires should run for office," he wrote in a copy of his email obtained by Mid-Hudson News. "So, I'm humbly asking: Can I count on you to chip in $15 and help me pay off this campaign debt?"

The outgoing House member said, "it takes hundreds of thousands of dollars" to compete in an election. "And now, I learned firsthand why it's tough for regular people to run for office," said the former top aid to Bill Clinton when he occupied the White House.

Maloney's email concludes with a plea for $5, $25, $50, $100, or "any other amount."
The USA Today noted, "The typical congressional representative – including both senators and House members – has an estimated net worth of over $500,000, or roughly five times the median U.S. household net worth. The high net worth of American lawmakers is partially attributable to their annual salaries of $174,000, which is more than triple the average wage across all American workers of $51,960 and higher than the median earnings of even the highest paying jobs in America."
According to financial reports, on top of his massive salary, his family also received between $50,000 to $100,000 from Rural Connection, a real estate firm operated by his spouse. The company currently lists a home in New York for a million and a half dollars. 
A former top aid to then-President Bill Clinton and Chairman of the Democratic Congressional Campaign Committee (DCCC) for the midterms, Maloney lost his re-election bid to Republican Mike Lawler.
Maloney became the first DCCC chairman to lose re-election to his House seat since 1980, when Jim Corman, D-Calif., narrowly lost to Republican Bobbi Fiedler in an upset in the Los Angeles area district.
Maloney's House seat was one of several key pickups in New York that helped the GOP win a House majority despite an overall disappointing midterms performance, Newsmax wrote.
"Maloney chose to run in the 17th District, which includes his home in Duchess Country. Rep. Mondaire Jones, D-N.Y., a freshman Democrat, was furious at Maloney's decision, choosing to run in a Manhattan district instead, only to be defeated in the primary."
Following his defeat, Maloney lashed out at fellow New York member of the House Alexandria Ocasio-Cortez in an interview with The New York Times. 
The newspaper asked, "There is a debate in New York right now about the New York Democratic Party, and Representative Alexandria Ocasio-Cortez and some on the left are arguing its leadership is part of the problem here. Is that a conversation you are a part of?"
Maloney responded, "The last time I ran into A.O.C., we were beating her endorsed candidate two to one in a primary, and I didn't see her one minute of these midterms helping our House majority. So, I'm not sure what kind of advice she has, but I'm sure she'll be generous with it.
But let's be clear, she had almost nothing to do with what turned out to be a historic defense of our majority. Didn't pay a dollar of dues. Didn't do anything for our frontline candidates except give them money when they didn't want it from her.
There are other voices who should be heard, especially when suburban voters have clearly rejected the ideas that she's most associated with, from defunding the police on down. She's an important voice in our politics. But when it comes to passing our agenda through the Congress, or standing our ground on the political battlefield, she was nowhere to be found."
The pitiful email isn't the first time the multimillionaire Democratic leader has wanted to use other people's money rather than flip the bill himself. A few years ago, he forced local taxpayers in his community to pay the bill for his security detail at his private wedding ceremony. 
[Read More: CNN Makes Move To Try And Save Itself]