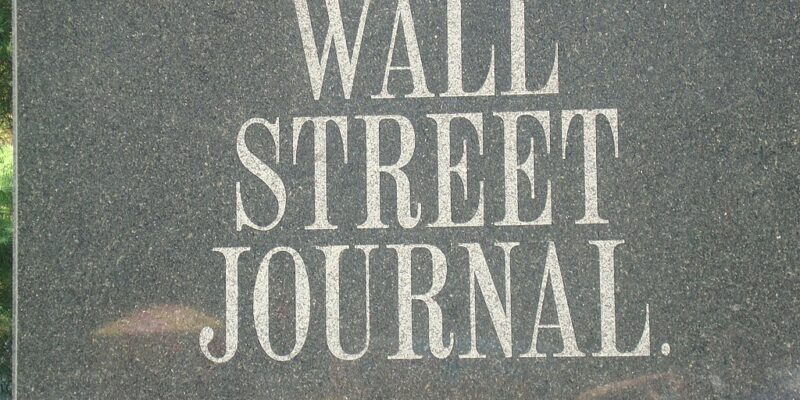 A significant shakeup may be happening in the world of media. Media mogul Michael Bloomberg is rumored to be eyeing the purchase of two major newspapers, The Wall Street Journal and The Washington Post to go along with his multichannel media company Bloomberg. 
The New York Post reports, "Citing sources "familiar with Bloomberg's thinking," Axios reported Friday that Bloomberg wants to expand his namesake media empire and sees Rupert Murdoch's Dow Jones as a perfect fit.

While the former mayor of New York sees a Dow Jones acquisition as "ideal," he also would be interested in acquiring the Washington Post if owner Jeff Bezos is interested in selling, believing the combination would create "a formidable potential competitor to the New York Times," according to the report.

The combination of Dow Jones and Bloomberg Media would create a business news juggernaut, bringing together Bloomberg News and its lucrative terminal business with Dow Jones, the publisher of financial titles such as the Wall Street Journal, Barron's and MarketWatch.

Dow Jones is owned by News Corp., which also owns the New York Post. Axios said Bloomberg has yet to approach Murdoch about his interest, and has not engaged any third parties, such as bankers, to evaluate the opportunity."
Rumors have recently run rampant that Jeff Bezos, who purchased The Washington Post in 2013 for $250 million, has grown bored with the paper. Semafor had the scoop, "Earlier this month, Washington Post publisher Fred Ryan and a handful of executives traveled to Seattle for a budget meeting with owner Jeff Bezos. The paper's executive editor Sally Buzbee was not in attendance, according to two people with knowledge of the meeting.
Turmoil back in Washington, DC, has followed. Ryan abruptly announced a round of layoffs. Buzbee appeared to distance herself from her publisher. The Post and Buzbee did not respond to requests for comment.
And employees and observers of the Post alike were left wondering what Bezos is doing with the publication."
Axios, who first reported Bloomberg's interest in buying WaPo, said "while less of an obvious fit," the newspaper "could help amplify Bloomberg's federal government coverage, which includes Bloomberg Law and Bloomberg Government."
Dow Jones however, would be a major coup for the former mayor of New York, allowing him to "sell more subscriptions to the Bloomberg Terminal, a news and data platform used in the financial sector. Subscriptions to the Terminal provide a large portion of Bloomberg LP's revenue," explained The Daily Caller.
"The Terminal is a separate product from Bloomberg Media, the business and financial journalism company founded and owned by Michael Bloomberg."
The New York billionaire maintains a near obsession with guns and is probably the most influential anti-gun spokesman in the country. The liberal outlet Mother Jones noted, "During a December 16, 2012, appearance on Meet the Press, he criticized President Barack Obama, who, he argued, had failed to keep those children safe from gun violence. Obama hadn't 'fought hard' to enact gun restrictions, despite having 'campaigned in 2008 on an assault weapon ban,' Bloomberg told David Gregory, the show's host. Bloomberg added that "the only gun legislation that the president has signed" had, in fact, relaxed gun laws, granting the right to carry firearms in national parks and on Amtrak. 'I assume that's to stop the rash of train robberies,' he snapped. 'This is ridiculous.'
Whatever you think of Bloomberg's statements, he was certainly speaking from a place of authority. No other prominent elected official had done as much as the billionaire businessman—who was nearing the end of his third and final term as New York City's mayor—to elevate the issue of gun control, which had for years languished in the political backwater. He'd spent the previous six years leading Mayors Against Illegal Guns, a coalition of city executives whose goal was to help law enforcement remove illegally obtained firearms from their communities. During the 2012 election cycle, he had shelled out millions of dollars backing a handful of candidates who support gun control. For months, he'd been pushing the Obama administration to take action after a shooting that left 12 dead in an Aurora, Colorado, movie theater."
In 2020, Bloomberg's anti-gun organization, Everytown for Gun Safety, spent $60 million dollars to fund anti-gun candidates.  
During that year's presidential campaign, he was a loud critic of Donald Trump, eventually running for president after becoming convinced the Democratic field was not offering the best chance of defeating the president. He spent over five hundred million dollars of his own money on his campaign, one of the greatest single campaign expenditures in American history, but dropped out of the race after only winning the territory of American Samoa on Super Tuesday.