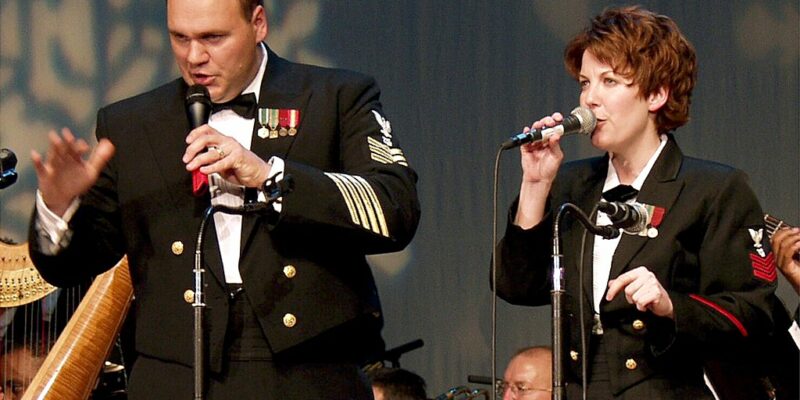 The United States Navy has begun to train how to create "safe spaces" by using "proper g*nder pr*nouns." A recently revealed instructional video obtained by a Washington newspaper shows that the Pentagon treats sailors like little kids, not adults ready to fight the next war. The instructional video, which can be viewed here, is modeled on videos you might see for kindergarteners. The ad on the video is for YouTube Kids.
The Washington Free Beacon reported that the official training video is meant to emphasize "the importance of using correct pronouns as well as polite etiquette when you may not be sure of someone's pronouns," according to the Navy, which late last month published the video online. The Defense Visual Information Distribution Service touts the video as an "official US Navy video" posted by Air Force staff sergeant John Vannucci.

The video is the latest bid by the military to foster a more sensitive environment for its members and staff. The Army mandates similar gender identity training and trains officers on when to offer subordinates gender-transition surgery, the Washington Free Beacon reported in March. These programs are part of a larger push by the Biden administration to make the military more welcoming to transgender individuals.

The nearly four-minute Navy video emphasizes how members can create "a safe space" for their colleagues by using "inclusive language" that signals they are "allies" who "accept everybody." Service members must take these steps to ensure they do not "misgender someone." The Navy also warns staff against pressuring an individual to disclose his or her gender pronouns, saying that colleagues may still be in "the process of discovery" and not yet ready to provide this information.

Service members are instructed to practice memorizing a person's gender pronouns by going "through a progression of three good things about the person using their pronouns."

…
Senior Fellow at the American Enterprise Institute Michael Rubin recently discussed the problem of wokeness in the American Navy. A former Pentagon official, Rubin has lived all over the globe, including "in post-revolution Iran, Yemen, and both pre- and postwar Iraq. He also spent time with the Taliban before 9/11. For more than a decade, he taught classes at sea about the Horn of Africa and Middle East conflicts, culture, and terrorism, to deployed US Navy and Marine units." 
Last May, in the Washington Examiner, he described the difficulties of classroom learning on a ship. "Every military branch has an education component, but studying at sea comes with certain complications. Bandwidth is limited onboard ships, even at the best of times. Complicating the situation further: Ships often undertake training scenarios in which they limit any electronic emissions to practice hiding from satellites and other prospective enemies. That means days or weeks without getting an email off a ship or a new module onto it."
Why, he asked, does the Navy waste this precious and limited Internet access on teaching "wokeness" to sailors? He believes doing so is costing us military readiness and has caused American naval discipline to decline while also hurting morale. 
He explained: "What the Navy now does is take already limited bandwidth, internet access, and classroom space to throw an ever-increasing array of mandatory social training at sailors. In recent years, the Navy has added further mandatory training covering everything from ra*cism to s*xual harassment to sensitivity about tr*nsg*nderism. Many of these miss the mark….To make time, the Biden administration's Navy has curtailed instruction about world affairs (full disclosure: a program in which I worked for a decade), culture, and language opportunities. There are limited hours in a day. The Pentagon-created bureaucracy to create training and now feeds the beast at the expense of our service members and readiness."
He does have a point. The American Navy does not seem to be in top shape compared to decades past. It recently marked the fifth anniversary of the USS Fitzgerald accident. On June 17, 2017, the Fitzgerald collided with Philippines-flagged container ship MV ACX Crystal, outside of Yokosuka, Japan. Seven crewmen died after the collision.
We should not forget to memorialize those we lost that day: "Chief Fire Controlman Gary Rehm, Gunner's Mate 1st Class Noe Hernandez, Personnel Specialist 1st Class Xavier A. Martin, Fire Controlman 1st Class Carlos V. Sibayan, Yeoman 3rd Class Shingo A. Douglass, Sonar Technician (Surface) 3rd Class Ngoc T. Truong and Gunner's Mate Seaman Dakota K. Rigsby, all perished in the subsequent flooding in their berthing."
A 2019 investigation by ProPublica examined "How the Navy failed its sailors" following multiple crashes over the past few years. The outlet found that many of our ships are understaffed with sailors who are undertrained. "Two three-star admirals told ProPublica they had explicitly notified superiors of the growing dangers. The two people who served successive terms as undersecretary of the Navy, the No. 2 position in the civilian command, said they had, too. They produced memos, reports and contemporaneous notes capturing their warnings and the silence or indifference with which they were met." 
This wasn't the only recent investigation into the state of the Navy that showed we have problems. A 2021 congressional report stated, "94% of Sailors Say 'Damaging Operational Failures' Related to Navy Culture, Leadership Problems." According to the survey, one officer said there "was a lack of training and focus in the fleet of what conflict with China or another peer adversary could look like."
He asked, "What are the things the Chinese are concerned about? What are the things the Iranians are concerned about? [The] Intel folks know that, but like there's no general education about, 'What are the wars we could fight, and how do we understand the context of these so we get in combat.' We can have both the cultural and political understanding as well as the warfighting implications. And to me, if we're focused on the front-line warfighting, we should know the worst we're going into and what the greater context is," one officer told the survey team. There's none of that right now."
China has been upgrading its navy, possibly in preparation to finally launch an attack on Taiwan, which the president has said United States is duty-bound to defend. NPR recently described the latest aircraft carrier launched by the communist nation: "Equipped with the latest weaponry and aircraft-launch technology, the Type 003 ship's capabilities are thought to rival those of Western carriers, as Beijing seeks to turn its navy, already the world's largest, into a multi-carrier force."
The ship is China's third aircraft carrier, but the United States still leads the way. It has been reported that "as of 2021, there are an estimated 46 aircraft/helicopter carriers in service worldwide. The United States has 11 aircraft carriers and 9 "helo" carriers, nearly as many as all other countries combined, followed by Japan and France, each with four."