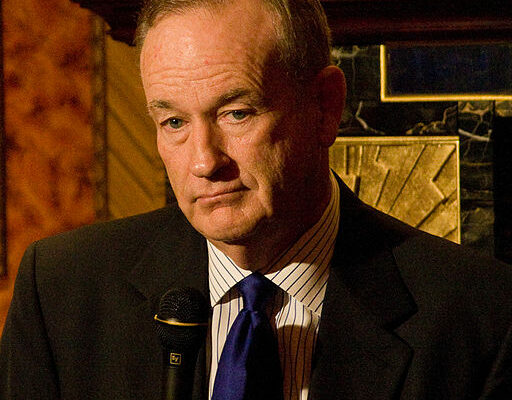 April 2017 was not a great time to be Bill O'Reilly. At the beginning of that month The New York Times launched an attack on the top-rated cable news host that they believed would end his career, writing that they had discovered five women who received settlement payouts from either Mr. O'Reilly or Fox News in exchange for them not pursuing lawsuits or speaking about their accusations against the O'Reilly Factor host. The agreements totaled about $13 million.
O'Reilly denied the charges, telling the newspaper, "Just like other prominent and controversial people," the statement read, "I'm vulnerable to lawsuits from individuals who want me to pay them to avoid negative publicity. In my more than 20 years at Fox News Channel, no one has ever filed a complaint about me with the Human Resources Department, even on the anonymous hotline.
"But most importantly, I'm a father who cares deeply for my children and who would do anything to avoid hurting them in any way. And so I have put to rest any controversies to spare my children.
"The worst part of my job is being a target for those who would harm me and my employer, the Fox News Channel. Those of us in the arena are constantly at risk, as are our families and children. My primary efforts will continue to be to put forth an honest TV program and to protect those close to me."
His lawyer released a statement announcing that they were considering legal action to "defend O'Reilly's reputation." 
Following on the heels of sexual harassment claims related to Roger Ailes, Fox News "forced him out" after "more than 50 advertisers had abandoned his show, and women's rights groups had called for him to be fired" in the aftermath of the Times piece. 
"After a thorough and careful review of the allegations, the company and Bill O'Reilly have agreed that Bill O'Reilly will not be returning to the Fox News Channel," 21st Century Fox, the owner of Fox News, said in a statement.
After his unceremonious dumping, many of his loudest liberal critics relished the moment. Vox said that his "star had been dimming" anyway. The Atlantic wrote that his firing served "as an object lesson about what happens when morality and money come to a head." Hearst's chief content officer Joanna Cole celebrated his canning by telling a crowd, "And why was anyone surprised that he would force himself on women, force kisses on women? Nobody's doing that voluntarily. Nobody's kissing Bill O'Reilly, of course he had to do it, I'm going off script…but let's face it, that's not happening any other way."
So, whatever happened to Bill O'Reilly? Millions already know the answer, but Breitbart caught up with the current No Spin News host and found that today his ratings are thought to be more than what he had at Fox News.
Breitbart explains: How did Bill O'Reilly survive the cancel mob? To hear him tell it, he absolutely refused to declare defeat and slink away. He also avoided any form of self pity.

"I don't really see myself as a victim. That's No. 1," he told Breitbart News in a recent interview. He bears no grudges against Fox News, saying "they lived up to their contractual obligations" to him.

In hindsight, he described leaving the network as "one of the best things that happened in my life" because it allowed him to become his own boss.

"I don't have to answer to anyone at all about anything. That was such a release after 45 years in corporate America — not that corporate America was terrible to me," he said. "I amassed a lot of money and became very famous so I can't be whining about it."

"The loons who spent millions of dollars trying to destroy me, we know who they are. There will be reckoning but it will be on my time."
O'Reilly hasn't just made his name on TV. He's also written several best-selling books, including The Killing series, a collection of 11 titles ranging from the assassinations of JFK and Abraham Lincoln to the American Revolution, the mob, and the SS. His most recent book, written with co-author Martin Dugard, takes "readers deep inside the global war on terror, which began more than twenty years ago on September 11, 2001."
The former Fox Newser was recently asked about his replacement, Tucker Carlson, running for president. He responded by saying, "Look, if Mr. Carlson wants to leave his extremely lucrative position at Fox News and run for president, then more power to him. But there isn't a chance in hell that, number one, he will do it, and number two, that he could succeed." 
Being canceled doesn't mean what it used to. 
[Read More: Wokesters Disassemble Union Long-held Protections]