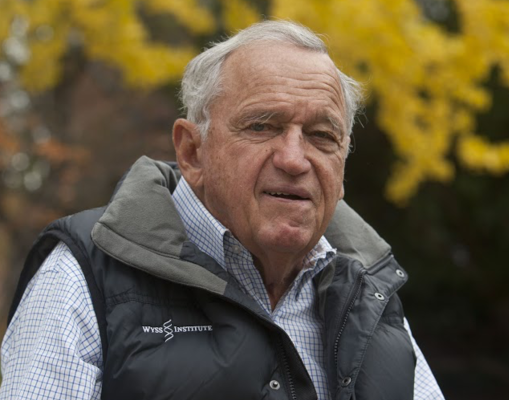 Liberals are often obsessed with two issues when it comes to election spending: the money coming from millionaires and "foreign influence." Of course, they only really care if it gives Republicans an edge in elections, otherwise, they are entirely for it. The "dark money" that "paved" the way for Biden to win the White House in 2020 amounted to hundreds of millions of dollars. 
The hypocrisy is why you won't see a recent RealClearPolitics.com investigation leading MSNBC or splashed as headlines in liberal newspapers across the country. The website revealed that one of the biggest "dark money" donors to the Democrats, Hansjörg Wyss, is a Swiss citizen who, according to his sister, met with the Center for American Progress and the ACLU to have a "discussion centered on the various possibilities for exerting an influence on American jurisdiction." 
RealClearPolitics further reported, "While Hansjörg Wyss draws comparisons in the press to liberal megadonors like George Soros and Tom Steyer, relatively little is known about the Swiss billionaire, other than that he regularly ranks as one of the richest men in the world and also as one of its most philanthropic.

Wyss made headlines recently by leading a consortium of investors attempting to buy the Chelsea Football Club from sanctioned Russian oligarch Roman Abramovich. He also tried unsuccessfully before that to purchase a national newspaper chain owned by Tribune Publishing. One area where the wealthy Swiss businessman has met with unquestionable success after retiring from the pharmaceutical industry: U.S. politics. He has deep pockets and deep ties in Washington as a result – connections that he tells reporters overseas extend all the way to the White House.

And yet, despite the hundreds of millions Wyss has spent bankrolling progressive advocacy groups and despite the undeniable heft Wyss throws around in the Democratic Party and its causes, one question has remained unanswered in the American press. Despite being a power player in U.S. politics for decades, it was unclear whether or not Wyss is a permanent resident in the United States or an American citizen.

The New York Times reported that they did not know the answer. Neither did beltway periodicals like Politico or the Hill. According to a biography of Wyss, written by his sister Hedi Wyss and reported first by RealClearPolitics, the answer is no."

Somehow the same outfits that sent hundreds of reporters to dig through trash or search tirelessly for online profiles of mass shooters to grotesquely tie them to conservatism couldn't manage to read the book by the sister of one of the Democrats' biggest donors. Maybe they don't have Amazon Prime at The New York Times? We know they do at Jeff Bezos's Washington Post. 
The Super Pac launched by the Center for American Progress, backed by the Swiss billionaire, spent "a whopping $410 million in 2020, aiding Democratic efforts to unseat then-President Donald Trump and win back control of the Senate."
One of Wyss's biggest pet projects is to increase the percentage of American land conserved under the federal government to 30 percent by 2030. According to National Geographic, which supports the initiative, "The movement was energized by Swiss philanthropist Hansjörg Wyss, who donated a billion dollars to launch the Wyss Campaign for Nature, an initiative devoted to achieving 30 by 30." 
How influential was this money? "A week after Joe Biden became president, he signed an executive order that announced his commitment to protecting 30% of U.S. land and water — over 720 million acres — by 2030."
It's easy to put two and two together and see why Biden is so intent on keeping Americans from using their land to produce energy while begging other countries to up their production. He owes his Swiss donor a payback, even if it means we'll be rationing fuel this summer. 
[Read More: Netflix to the Woke: Get Lost]