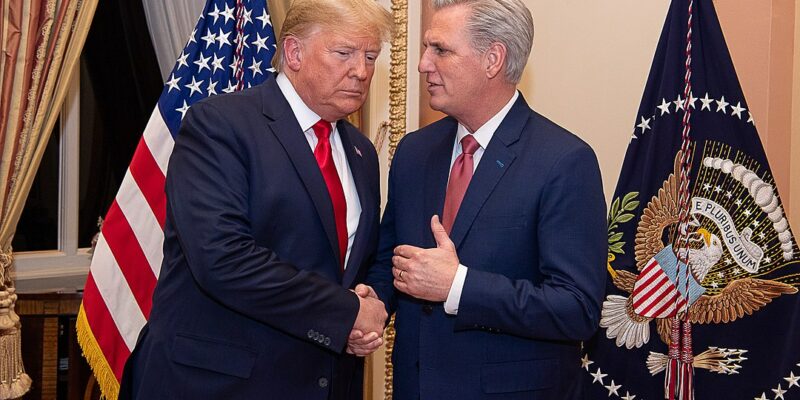 GOP House Majority Kevin McCarty is turning heads with his recent fundraising haul.
McCarty announced that he raised $31.5 million dollars in the first quarter of 2022.
This brings his total fundraising haul for the 2022 election cycle to $104 million which eclipses his GOP congressional predecessors.
According to the Washington Examiner:
That figure surpasses the amount raised not just by previous Republicans to lead the House minority, but previous GOP speakers, including the two most recent: John Boehner and Paul Ryan.

"I want to thank our supporters for their generosity and faith in our mission to win back the House majority," McCarthy said in a statement. "Their contributions will help ensure our candidates have the resources necessary to compete and win this November."
The House GOP is currently 5 seats short of the majority and if the fundraising numbers and polling numbers are any indication then McCarthy may be the Speaker of the House in 2023.
Current generic congressional polling average — according to Real Clear Politics— gives Republicans a 46.1 to 42.5% lead.