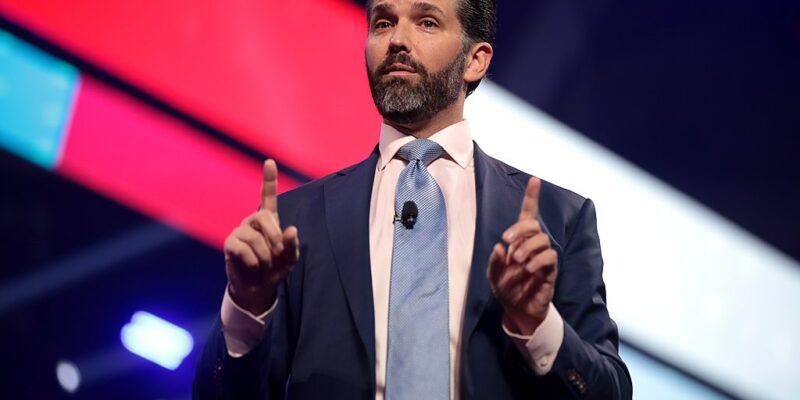 The Washington Post is at it again. This time they've posted the home address of an Orthodox Jewish conservative because they don't like that she runs a Twitter account called "@LibsofTikTok." The account, created in April 2021, disseminates videos created in Tik Tok, a popular video app, in which users discuss various topics, such as sexuality or COVID protocols. They are often teachers or other public employees.    
For example, @LibsofTikTok recently posted a video from the social media site saying, "Trans non-binary elementary teacher says 3 year olds are old enough to learn about gender identity, sexual orientation, and pronouns. These are the people teaching your kids." 
The Washington Post article was written by Taylor Lorenz, who recently claimed that she had PTSD from being a journalist and people being mean to her online, crying on national television. As a social media reporter for the New York Times, where she worked previously, The Washington Examiner noted that her job was "to bully and smear people, often private citizens, and call it journalism." 
Donald Trump Jr. stood up for the @LibsofTikTok creator, saying Lorenz is a "psycho" who practices journalistic malfeasance. He wrote, "Wasn't this psycho on tv 2 weeks ago actually crying about the exact type of behavior that seems to be her exact business model. If only she tried to report on real bad actors rather than a random personalities on social… but we know that won't happen." 
Lorenz allegedly pestered the Twitter user's relatives and harassed a different account yesterday with a similar name, threatening that they "will be implicated as "starting a hate campaign against LGBTQ people" if they don't respond to her."
Washington Examiner Executive Editor Seth Mandel called the Post's hit piece a "Special Passover "catch the Joo" edition of the Washington Post. America 2022, fun times." In a second tweet, he criticized the DC editors, writing, "'Link to an address and make sure to highlight the fact that she's Jewish' went through how many editors, exactly? It's not *all* on Taylor. Just most of it." 
The Examiner previously outlined Lorenz's career so far: "Lorenz started her journalism career by outing anonymous social media stars the Oshry sisters — then-famous for the wildly popular Instagram account Girl With No Job. The sisters, Lorenz reported, are daughters of Pamela Gellar, the controversial far-right commentator infamous for her critiques of Islam. Now, the Oshry sisters promulgated zero political positions and reflected none of their mother's positions, but it didn't matter. Lorenz's gambit worked, and the most famous of the sisters was dropped by her talent agency while their show was canceled.

When Lorenz isn't blogging about children on the Chinese Communist Party-controlled app TikTok, she's making public figures out of teenagers, trying to ruin their peers' lives by publicly branding them as racist, and trying to turn Kellyanne Conway's underage daughter into a left-wing celebrity to instigate a family feud. Social media manager Ariadna Jacob claims a hit piece by Lorenz cost her tens of millions of dollars in lost business."
Our media are obsessed with Twitter. Writers and reporters at The Washington Post recently panicked at Elon Musk, the richest person in the world, buying Twitter, writing several articles about the topic, including workers at the social media company distressed and ruined their monthly "day of rest." Many journalists worried that Musk would lift the site's ban on Donald Trump and prevent censorship in the name of protecting free speech. Mocked by Clay Travis, the newspaper worried about "rich people controlling our channels of communication."
In 2013, Jeff Bezos, the founder of Amazon and the world's second-richest person, bought The Washington Post for $250 million. In 2016, Donald Trump claimed that the newspaper was used "like a toy" for "power so that the politicians in Washington don't tax Amazon like they should be taxed." At the time, The Washington Post deployed 20 different reporters to investigate the former president and his campaign. 
[Read More: Woke Prof, Activist Attack Black DJ For 'Wearing Blackface']