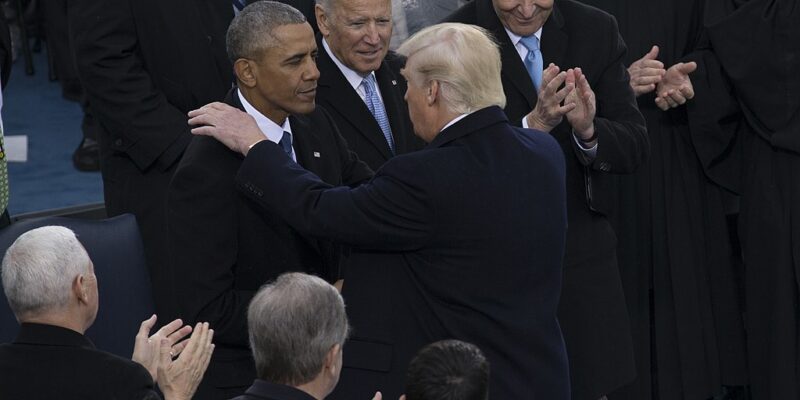 It has long been suspected that although Joe Biden is president, most of his administration's decisions are made by staff while the clueless president mumbles into a microphone or goes to the beach to have ice cream for the umpteenth time. 
Early into his term, NCP noticed that when it comes to domestic policy, while Biden lives in the White House, Elizabeth Warren is the one in charge.
Now it appears that the far left in the State Department, who have been chosen by Secretary of State Anthony Blinken, are furious that they cannot go against the president's wishes and support Hamas over over one of America's deepest allies, Israel. 
In the face of the largest slaughter of Jews since the Holocaust, staff at Biden's State Department still, in the words of the alleged Iranian spy employed by the White House, want to "decolonize" the Middle East, which is merely an academic way of saying they support genocide against Israelis. 
Officials told HuffPost that Secretary of State Antony Blinken and his most senior advisers are overlooking widespread internal frustration. Some department staff said they feel as if Blinken and his team are uninterested in their own experts' advice as they focus on supporting Israel's expanding operation in Gaza, where the Palestinian militant group Hamas is based, writes Huffington Post.

"There's basically a mutiny brewing within State at all levels," one State Department official said.

Biden and Blinken say they want to help Israel decisively defeat Hamas, but that they do not want to see suffering among ordinary Gazans or a broader regional conflict. Both have recently visited Israel, and Blinken is prioritizing an attempt to open the Gaza-Egypt border to allow humanitarian aid into the besieged region and let some civilians out.

Two officials told HuffPost that diplomats are preparing what's called a "dissent cable," a document criticizing American policy that goes to the agency's leaders through a protected internal channel.

Such cables are seen within the State Department as consequential statements of serious disagreement at key historical moments. The dissent channel was established amid deep internal conflict during the Vietnam War, and diplomats have since then used it to warn that the U.S. is making dangerous and self-defeating choices abroad.
The whining at the State Department comes as a veteran staffer, Josh Paul, resigned over what he described as the Biden administration's "intellectual bankruptcy" in sending more weapons and ammunition to Israel. He worked on arms transfers to foreign powers, which over the past few years has provided weaponry to groups in the Saudis or Ukraine.  
Israel after a major attack? Just a bridge too far for this leftwing diplomat. 
Paul told Politico that he resigned because he did not think that Israel should respond to the largest attack on its citizens in decades, saying, "As early as, I think it was the Monday after Hamas' attacks, I sent out an email to a number of folks in leadership positions and said we need to think about this and, rather than rushing to provide security assistance, think about why this hasn't worked in the past and what we can do differently this time. And we should not rush to provide military equipment, but we should take a more thoughtful stance."
So Josh Paul was of the opinion that there should be NO MILITARY reponse to the 10/7 HAMASsacre.

Good riddance you lowlife. https://t.co/sbBEXeLafv pic.twitter.com/8GCxSlWJow

— David Shor (@DYShor) October 20, 2023
In response to the anti-Israel contingent in the State Department, Secretary of State Blinken reminded the world why he's not a strong leader with moral clarity. "Secretary of State Antony Blinken held 'listening sessions' with Muslim, Arab-American and Jewish staffers amid growing internal frustration over the department's handling of the war in Israel and Gaza, according to reports. 
"The meetings came after a State Department official resigned in protest this week over continued US support for an Israeli bombing campaign in the Gaza Strip that the Hamas-run health ministry says has killed more than 4,000 people.  
On Friday afternoon, Blinken met with a small group of State Department staffers who are members of two Arab-American and Muslim employee organizations. The top US diplomat also had a meeting arranged with a group of Jewish employees at the department.  
A source familiar with one of the meetings called it 'an opportunity [for Blinken] to hear directly from the workforce since his trip to the region.'"
Biden's Secretary of State was immediately lambasted for treating the foreign policy of the United States like he's a college administrator trying to make his students happy. 
He's running the US State Department like a college campus. Just unreal. https://t.co/s5b4pD3kyA

— Stephen L. Miller (@redsteeze) October 21, 2023
Their job is to enforce state department policy. If they don't want to do that, they should resign. This isn't a college campus https://t.co/6a8qnbQAxF

— Jon Levine (@LevineJonathan) October 21, 2023
Any word if there were puppies or coloring books? https://t.co/A1QcXBpiSk

— David Marcus (@BlueBoxDave) October 21, 2023
The reactions to Democratic staffers at the State Department were joined by Democratic staffers on Capitol Hill, as well. Shortly after the terrorist attack, congressional staffers, presumably from liberal, anti-Israel offices, published an "anonymous" letter demanding that their bosses support a "cease fire" between Israel and Hamas, the latter of which has as part of its charter the complete destruction of Israel.  
On top of the growing antisemitism problem happening in the Democratic Party, it looks there's a growing problem with their staff being opposed and working to undermine what its elected officials want to implement. 
Remember, these unelected staffers who have no accountability to the public are the same young liberals who claim to be "champions of democracy." 
If Democrats want to be serious about listening to their constituents rather than the handful of staff they surround themselves with, there's only one thing to do.
If you are a public servant and are lobbying for your religious or ethnic group rather than serving your country, you should lose your job https://t.co/P1bCLngclM

— Sebastian Milbank 🥀🇬🇧🏴󠁧󠁢󠁥󠁮󠁧󠁿 (@JSMilbank) October 24, 2023