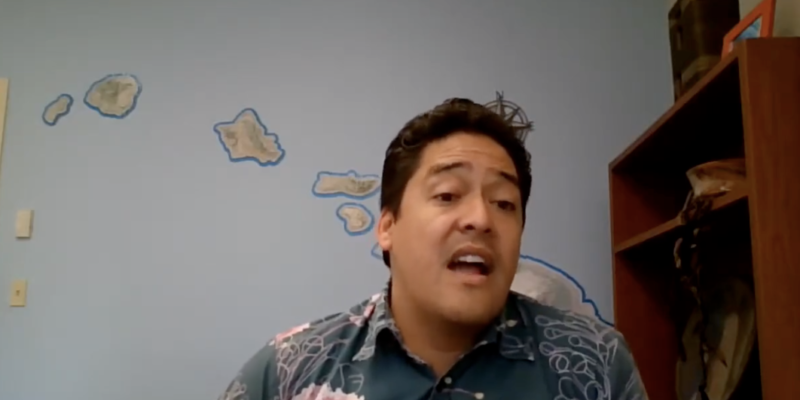 Amidst the ongoing search for victims of the worst wildfire in over a century to occur in the United States, the profound extent of destruction inflicted by the flames that engulfed Maui continues to be devastating. Over 111 people, including several children who'd not yet begun school and remained at home, were tragically killed in last week's calamity.
The gravity of the situation, however, is only beginning to be revealed. A substantial portion of the fire-ravaged area of the island yet to be meticulously examined by rescue workers, an unsettling reality highlighted by Maui Police Chief John Pelletier's on Wednesday. 
"No one has ever seen this that is alive today – not this size, not this number, not this volume," Maui Police Chief John Pelletier said Wednesday. "And we're not done."
The number of residents still unaccounted for is "probably still over 1,000," Hawaii Gov. Josh Green told CNN on Wednesday.
Search crews are expected to keep scouring the charred debris of more than 2,000 burnt homes and businesses for days, the police chief said. Some are working despite immense personal grief.
"Realize that the responders that are going out there are recovering their loved ones and members of their families," he said.
As the death toll continues to rise, scrutiny grows not only over the disaster's origin but also regarding the response of public officials' is rising, leaving many distraught and other angry or horrified.
The question that many are asking is this: why did firefighters not have access to the water needed to fight the flames immediately? Fingers have begun to be pointed at a woke bureaucrat who reveres water more than human life. 
"The dispute involved the Department of Land and Natural Resources' water resource management division and West Maui Land Co., which manages agricultural and residential subdivisions in West Maui as well as Launiupoko Irrigation Co., Launiupoko Water Co., Olowalu Water Co. and Ha'iku Town Water Association. 
DLNR delayed releasing water requested by West Maui Land Co. to help prevent the spread of fire, sources familiar with the situation said.
Specifically, according to accounts of four people with knowledge of the situation, M. Kaleo Manuel, a Native Hawaiian cultural practitioner and DLNR's deputy director for water resource management, initially balked at West Maui Land Co.'s requests for additional water to help prevent the fire from spreading to properties managed by the company.
According to the sources, Manuel wanted West Maui Land to get permission from a taro, or kalo, farm located downstream from the company's property. Manuel eventually released water but not until after the fire had spread. It was not clear on Monday how much damage the fire did in the interim or whether homes were damaged," according to Honolulu Civil Beat, a local outlet serving as the vanguard in reporting about the disaster.
A Hawaiian Studies major, Kaleo has a video where he explains that he holds a traditional, holistic "One Water" approach where water is revered, not used. 
In this clip he says, "My motto has always been: let water connect us, not divide us," he says in the clip, adding that water should be looked at as something to be revered rather than just used.
"We can share it, but it requires true conversations about equity," he adds.
Meet M. Kaleo Manuel, the official who refused to release water in Maui, contributing to up to 106 deaths.

A Hawaiian Studies major, Kaleo prefers a traditional, holistic "One Water" approach where water is revered, not used.

Water requires "true conversations about equity" pic.twitter.com/4AzVZNwkHk

— Jeremy Kauffman 🦔 (@jeremykauffman) August 16, 2023
Manuel has been deputy director for the commission since January 2019.
Children may have been burned to death, but at least it was an equitable blaze and the taro got its sprinkle that day, I guess. 
Hawaii Governor Josh Green, a Democrat, did not directly go after Kaleo, but he did "encourage" reporters to investigate why water was delayed to firefighters desperate to stop the blaze.
"One thing that people need to understand especially those from far away is that there's been a great deal of water conflict on Maui for many years," Green said. "It's important that we're honest about this. People have been fighting against the release of water to fight fires. I'll leave that to you to explore."
The response by the Biden Administration, like Kaleo, has been nothing short of disastrous. Here is what is happening on the ground while President Biden tells people to buy ice cream. 
This update from a resident of Maui is very eye-opening and worth a listen. pic.twitter.com/CrfsRE6duf

— Justin Hart (@justin_hart) August 17, 2023
Asked for details about how the federal government can help the suffering people out in the Pacific, he refused to give any details, merely saying that they'll get support. 
"Can you tell us about your Hawaii trip, sir?"

BIDEN: "No" pic.twitter.com/ok4wrelK0q

— RNC Research (@RNCResearch) August 17, 2023
Notice how rather than treat the nation's worst wildfire in a century like Hurricane Katrina, the media seems happy to take "no" for an answer from the White House. 
The president has previously been ridiculed for his refusal to even acknowledge the crisis while taking multiple vacations, but it's not like he was a senator who visited Cancun during a crisis–that would cause a frenzy. 
In 2020, Joe Biden won the state of Hawaii with over 63 percent of the vote. 
{Read More: Trump Accepts Charges, Refuses To Fight]