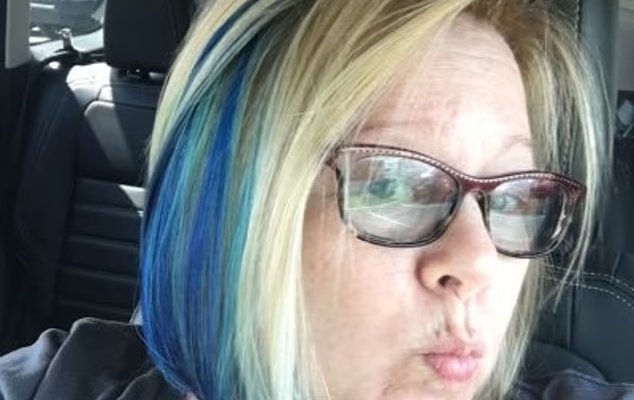 In what may be a first-of-its-kind case, parents in New York are suing their child's school district after a teacher tried to manipulate a student into changing genders.
The New York Post reports that Debra Rosenquist — a fifth-grade teacher at Terryville Road Elementary School in Port Jefferson Station — started calling the 9-year-old Leo and using opposite-gender pronouns toward the beginning of the 2021-'22 school year, according to a lawsuit filed in Suffolk County Court by the child's parents last month.

The parents say they were only clued in about what was happening in January 2022, when the school principal called them, telling them their child — referred to in court papers as A.V. — had drawn a picture of a girl, writing, "I wanna kill myself" and "I feel sad like a lot," the filing claims.

The principal also informed the parents that A.V. had even met with the school psychologist, telling the mental health worker that she "was confused about her gender identity," the court papers say.

A.V.'s parents also became concerned when they saw complaints against Rosenquist on Facebook, claiming the teacher had been reported for abuse but that the school district had done nothing about it because she was tenured, the suit alleges.
The parents realized something was wrong when they began to see comments on Facebook mentioning that Rosenquist was not following the school curriculum and allegedly instructed kids to "try being gay" or to attempt to go by the opposite gender, according to the lawsuit.
The Daily Mail wrote,"Superintendent Jennifer J. Quinn and the school's principal Annemarie V. Sciove both admitted to the parents in a meeting in February 2022 that they knew Rosenquist was peddling this mentality in the classroom, the lawsuit claims.  
The suit states: 'Parents of Rosenquist's former students stated that Rosenquist went beyond the District's curriculum and taught her students about transgender individuals and suggested that the kids 'try being gay' or try being a boy (if they were a girl) or a girl (if they were a boy.)
'Rosenquist pursued her own agenda outside the curriculum, which included persuading her 5th-grade students to try 'being gay' or being another gender even when they were not. 
'To further her agenda, Rosenquist read and provided her students graphic books about gender and sexuality which were not on the curriculum.'"
Fox News got in touch with the district, noting that "Superintendent Quinn released a statement…which said, 'After a thorough investigation and consultation with our attorney, action is [being] taken in accordance with applicable laws and collective bargaining agreements. Please be assured that this has been done.'
Quinn said she was limited on what she could comment on because it was a matter of pending litigation. 
'However, whenever we receive a complaint regarding any employee, it is immediately investigated to determine whether disciplinary action is appropriate. The Comsewogue School District fosters a caring atmosphere conducive to learning free of any behaviors violative of our goal of dignity for all students. The health, safety and welfare of our students and staff are always the district's top priority.'" 
As news broke of the lawsuit in New York, a six-grade student in Maine made national headlines for reading a sexually explicit book to his school board. The Maine Wire reported, "Knox Zajac, an 11–year-old sixth grader, spoke up at a school board meeting last week to read aloud from the illustrated romance for teenagers, "Nick and Charlie," that he had checked out of his school's library. The story begins with two early teen boys stealing wine from their parents and proceeding to experiment sexually with one another.
WATCH: A brave 6th grade student reads a sexually explicit book in front of the school board. The book was on display in the Windham Middle School library.

Our full story:https://t.co/2Q3ms04oa9 pic.twitter.com/vUcc3UWoFb

— The Maine Wire (@TheMaineWire) February 23, 2023
"When Knox checked out "Nick and Charlie," the librarian told him that if he liked it, she had similar ones she could lend him, he told the school board. The age advisory on this book is 14-years of age and older."
Teaching gender theory has become a hot-button issue on our politics. Last year Florida Governor Ron DeSantis signed a bill that says, "Classroom instruction by school personnel or third parties on sexual orientation or gender identity may not occur in kindergarten through grade 3 or in a manner that is not age-appropriate or developmentally appropriate for students in accordance with state standards."
"Supporters of the legislation say it's meant to allow parents to determine when and in what way to introduce LGBTQ topics to their children. It also gives parents an option to sue a school district if the policy is violated," according to NPR.
"During a press conference ahead of signing the law, DeSantis said teaching kindergarten-aged kids that "they can be whatever they want to be" was "inappropriate" for children.
He said, 'It's not something that's appropriate for any place, but especially not in Florida.'" 
Critics of the bill, including Disney, one of the Sunshine State's biggest employers, labeled the bill the "Don't Say Gay" law. Defending a potential law that would prohibit classroom instruction of sexual orientation and gender identity in kindergarten up to third grade, the Navy lieutenant commander said, "The chance that I am going to back down from my commitment to students and back down from my commitment to parents' rights simply because of fraudulent media narratives or pressure from woke corporations, the chances of that are zero."
Later in the day, in an email to supporters, DeSantis said that Disney was "falling for the corporate media's phony hysteria over the Florida bill that prohibits K-3rd graders from being indoctrinated with transgenderism and R-rated lessons about sexuality."
[Read More: Stacey Abrams Under Investigation….Again]