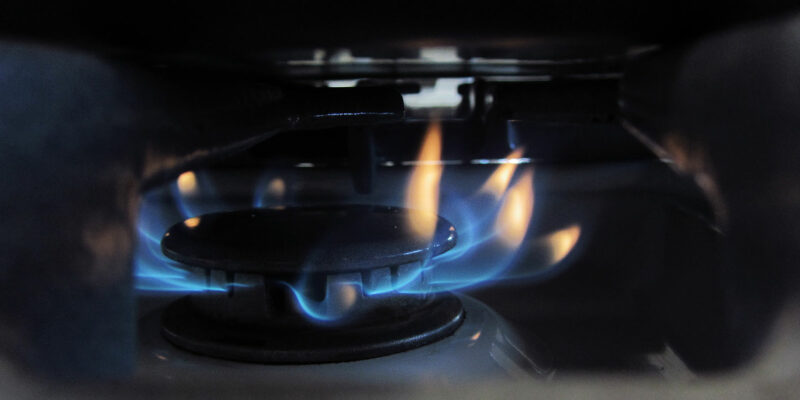 Democrats often say one thing and then later do the other (like Republicans too), but rarely have they been so brazen about it. Earlier in the year New Conservative Post and other outlets reported that liberals in the Biden Administration were discussing ways to ban gas stoves. 
TIME Magazine wrote that "a federal agency is considering a ban on gas stoves amid rising concern about the health risks associated with indoor air pollution from the appliances, particularly among children.
The U.S. Consumer Product Safety Commission, which can issue mandatory standards or ban consumer products if no feasible standard would adequately protect the public, plans to take action to address the gas pollution that has long been linked to health and respiratory problems. Richard Trumka Jr., a U.S. Consumer Product Safety commissioner, tweeted on Monday that "gas stoves can emit dangerous [levels] of toxic chemicals—even when not in use—and @USCPSC will consider all approaches to regulation."
New regulatory action could require all new homes be built with electric stoves or high-efficiency exhaust vents. Trumka told Bloomberg, which first reported the news, that "any option is on the table" and "products that can't be made safe can be banned."
The natural response to this nanny-state proposal from the liberal establishment was to pretend that it was a rightwing "freak out" or a conspiracy theory. 
No one, they said, would actually try to ban gas stoves, even though liberal darling Stacey Abrams has been leading to do just that. Politico, for example, wrote, "No, President Joe Biden isn't coming for your gas stove.
Republicans and conservative pundits have spent the past week nonetheless expressing alarm about the fate of Americans' ranges and cooktops — in line with previous GOP complaints about real or imagined threats to hamburgers, toilets, air travel, incandescent light bulbs and gasoline-powered cars.
Genuine or not, the stove flap gave Republican lawmakers an opening to put Biden's energy policies back on the front burner, after last year's spurt of high gasoline prices had faded from the headlines."
No one, they insist, wants to ban gas stoves. Well, no one except the State of New York, where both congressional leaders of the Democratic Party hail from. 
The Washington Post writes, "Late Tuesday, the New York legislature approved a $229 billion state budget that will prohibit natural gas hookups and other fossil fuels in most new homes and other construction, a major victory for climate activists. The move, which will likely face a court challenge from the fossil fuel industry, will serve as a test of states' power to ban fossil fuels outright, rather than simply encouraging developers to build low-carbon buildings.
The law effectively requires all-electric heating and cooking in new buildings shorter than seven stories by 2026, and in 2029 for taller buildings. And although it allows exemptions for manufacturing facilities, restaurants, hospitals and even carwashes, the measure does not do what some climate activists had feared: give cities and counties license to override the ban.
Dozens of cities and counties have adopted bans on gas hookups in new buildings, part of a national movement to cut emissions from homes and businesses that account for about 11 percent of the nation's carbon pollution and 30 percent of New York state's greenhouse gas emissions.
But Democrats, who control the New York Senate and Assembly, decided to press ahead, despite the partisan warfare. And, in the end, it was not negotiations over gas stoves that stirred controversy but a drawn-out fight over bail reform and housing policy that delayed approval of the budget by a month."
nObOdy iS cOmING FoR yOuR gAS sToVE!!!! pic.twitter.com/jjnOoeajmE

— Mark Hemingway (@Heminator) May 3, 2023
While climate activists have praised the move and it no doubt has gotten support from leftwing members of Congress from New York like Alexandria Ocasio-Cortez, average New Yorkers said it was not so hot of an idea, The New York Post reported.
"Kathy should mind her own business and get out of our kitchens," Yas Kantakis, a resident of Sutton Place, told The Post.
"Now she's in our kitchens first, our bedrooms will be next. Why would somebody come into your private home and tell you what to do? We're not communist yet – we're getting there – but it's just an insult."
New York—like California, where stores are abandoning the once beautiful city of San Francisco over crime—seems to be getting what they voted for, good and hard. 
It should be a lesson for the rest of us. 
[Read More: Creepy Leftwing Billionaire Caught Going To 'Pedo Island']