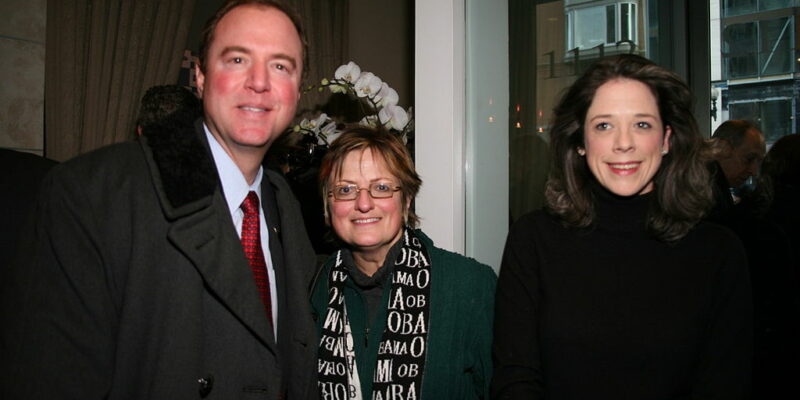 The office of Adam Schiff, the Democratic congressman who led the "Russian hoax" against President Donald Trump, along with Senator Jack Reed, Democrat from Rhode Island, were so desperate for Trump's connection to be validated that he threatened university professors, according to the recently revealed Durham Report. 
The Washington Free Beacon writes, "The researchers, from Georgia Tech University, told Durham that they were invited to Washington, D.C., in November 2018 to provide what they thought was a briefing about the school's federal research contracts. Instead, they were lured into a meeting with staff members working for Schiff at the House Intelligence Committee and for Reed, the top Democrat on the Senate Armed Services Committee. The researchers said the Democratic staffers asked them to analyze a news article about alleged links between Trump's company and Russia's Alfa Bank.

When they balked at the request because it was "inappropriate" conduct for a public university, the Democratic staffers issued what one researcher believed was a "mild threat." A staffer for Reed told the researchers that "we are now in charge," and a staffer for Schiff pointed out the Democrat would soon take over as chairman of the House Intelligence Committee, one researcher told Durham.

Durham's office investigated whether the Democrats' pressure campaign merited prosecution "for contract fraud or abuse of government resources," though no charges were filed.

The revelation marks yet another black eye for Schiff in his failed quest to establish ties between Trump and Russia. The California Democrat, who is running for Senate, infamously claimed in 2017 that he had seen "more than circumstantial evidence" of collusion between the Trump campaign and Russia. He also read portions of the discredited Steele dossier at a congressional hearing on March 20, 2017. House Speaker Kevin McCarthy (R., Calif.) stripped Schiff of his House Intelligence position in January, citing the Democrat's promotion of Trump conspiracy theories.

Schiff's obsession with Russia and Trump appears to have threatened national security, as the professors were in DC to discuss research for the Defense Advanced Research Projects Agency, a research and development agency of the United States Department of Defense responsible for the development of emerging technologies for use by the military.
The New York Post said that "one of the researchers then "dragged" his colleague out of the meeting and recalled telling him, 'Don't touch this with a ten foot pole, stay away from this.'
He then informed the Defense Advanced Research Projects Agency of the request from the HPSCI staffers and his objections to it."
Durham's report noted, "University-I Researcher-3 recalls that DARPA Program Manager- I listened but did not react substantively to the information." 
Earlier in the year, Speaker Kevin McCarthy booted Schiff from his seat on the House Intelligence Committee, saying that he had proven that he could not be trusted to not use national security secrets for personal political gain. 
McCarthy pointed to Schiff's openly lying to the American people when he chaired the intelligence panel during the Trump presidency as the reason for his ouster. The New York Times wrote, "In September 2019, Mr. Schiff was excoriated by Republicans for dramatically paraphrasing the contents of a telephone call in which Mr. Trump had pressured President Volodymyr Zelensky of Ukraine to investigate Joseph R. Biden Jr. and his son, and for implying, falsely, that his committee had had no contact with a whistle-blower raising concerns about their conversation.
Earlier, in March 2019‌, ‌Republicans on the committee had demanded that 
Mr. Schiff step aside for having said that he had seen "more than circumstantial evidence" of collusion between Mr. Trump and the Russians in 2017. That claim had been called into question by the findings of Robert S. Mueller III, the special counsel who had looked into the matter, which Attorney General ‌William P. Barr‌ had summarized in a letter to certain members of Congress. Republicans accused Mr. Schiff of having compromised the integrity of the panel by knowingly promoting false information."
In July, Adam Schiff used his position to hide corruption by attaching an amendment to the National Defense Authorization Act that "related to deadly Afghanistan withdrawal, woke policies, vaccine mandates/injuries, and January 6, among other issues."
Currently running for Senate in California, The Wall Street Journal noted what kind of person Schiff is in May 2020, writing, "Americans expect that politicians will lie, but sometimes the examples are so brazen that they deserve special notice. Newly released Congressional testimony shows that Adam Schiff spread falsehoods shamelessly about Russia and Donald Trump for three years even as his own committee gathered contrary evidence."
[Read More: Dem Wants Reparations]