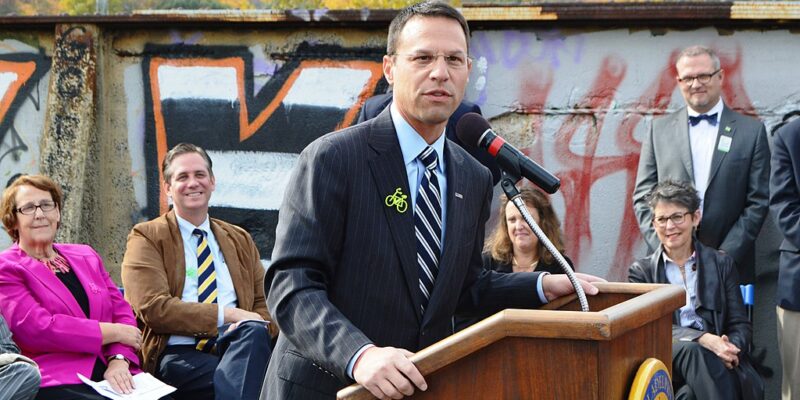 It's always amazing the revelations that significant media outlets and law enforcement share once there's not an election around the corner. With the midterms come and gone and Democrats comfortably back in control of the Senate, investigations and indictments against liberals are finally allowed to come to light that might have changed the election. 
In Pennsylvania, the governor-elect there, Josh Shapiro, the state's attorney general, declared that he was charging his own campaign employees with massive voter fraud. In an announcement, his office said, "Attorney General Josh Shapiro today announced the arrest of Rasheen Crews, a Philadelphia political consultant, for charges related to forging signatures on nomination petitions to get his clients on the ballot for the 2019 Democratic primary races in Philadelphia.
"In advance of the 2023 municipal elections, this arrest is an important reminder that interfering with the integrity of our elections is a serious crime," said AG Shapiro. "By soliciting and organizing the wide scale forgery of signatures, the defendant undermined the democratic process and Philadelphians' right to a free and fair election. My office is dedicated to upholding the integrity of the election process across the Commonwealth, to ensure everyone can participate in Pennsylvania's future."
An investigation by the Office of Attorney General found that in 2019, multiple candidates hired Crews to help them obtain the requisite amount of signatures needed for their nomination petitions for the Democratic primary races. Crews recruited individuals to help with the petition work, bringing them to a hotel room and asking them to write names, addresses, and forged signatures on multiple petitions. Crews then had these petitions notarized and filed with the Pennsylvania Department of State on behalf of his clients.
Of the petitions that were reviewed, over one thousand signatures were determined to be duplicated. Many names and addresses were found repeated on various petition pages, some pages appeared to be photocopied entirely, and some of the listed individuals claimed to have never signed the petitions in question.
Due to the questions around the petition signatures, some candidates chose to withdraw entirely from the election.
The Washington Free Beacon writes, "Pennsylvania governor-elect Josh Shapiro, who rose to prominence by downplaying Republican claims of voter fraud, charged one of his former campaign consultants on Wednesday with "wide scale" forgery of voter ballots.

Shapiro, in his capacity as Pennsylvania attorney general, alleges that Philadelphia political consultant Rasheen Crews duplicated more than 1,000 signatures on petitions to add his clients to Democratic primary ballots for Philadelphia city elections in 2019.

The announcement of the indictment just a week after the gubernatorial election could raise questions for Shapiro, who was a strident critic of Republicans who cast doubt on the results of the 2020 election in Pennsylvania. According to an arrest affidavit, Shapiro's office opened an investigation into Crews in September 2019. It is unclear why it took three years to bring charges against him."
The Free Beacon is being charitable. It's pretty clear why Shapiro took three years to bring charges and only levied them after he was heading to the governor's mansion. The newspaper continued: "Crews has consulted for dozens of state and local candidates over the years, campaign finance disclosures show. Shapiro's attorney general campaign paid Crews $2,000 in 2016, according to the Pennsylvania campaign finance database."
Shapiro won the race for governor with a "massive 14 percentage-point win over Republican rival Doug Mastriano in last week's midterm election, smashed state campaign finance records and became the first candidate since 1966 to succeed a governor of the same party in Pennsylvania.
Democrats in the state also flipped a U.S. Senate seat — just the second time since the Civil War that the state elected two Democrats to the chamber — while winning a majority of the state's congressional seats and possibly even control of the state House of Representatives for the first time in 12 years."
Democrats succeeded by building an entire campaign against "election deniers" and claimed that election fraud never happens, especially in Philadelphia. Anyone who questioned the narrative about voter fraud was labeled to be "against our democracy" or in favor of ransacking the Capitol again. 
This abuse, however, is as much a threat to our democracy as anything else. It shows that there are two sets of rules: one for Democrats in power and one for everybody else. The party that demands "justice" only wants it when the timing suits them.
[Read More: Democrats In House May Soon Be Led By Someone Not Ancient]