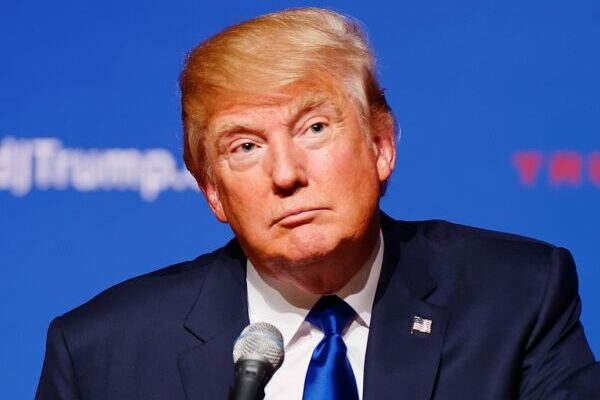 Donald Trump is back. Elon Musk who recently bought Twitter said Saturday the former President Donald Trump is about to get back his most powerful campaign tool. 
Elon Musk let the people decide. 
The people have spoken.

Trump will be reinstated.

Vox Populi, Vox Dei. https://t.co/jmkhFuyfkv

— Elon Musk (@elonmusk) November 20, 2022
Yahoo reported, "The people have spoken. Trump will be reinstated. Vox Populi, Vox Dei," tweeted Musk, quoting a Latin phrase that means "the voice of the people is the voice of God." He tweeted the announcement immediately after the conclusion of a poll asking the question "Reinstate former President Trump." v

Over 15 million users voted in the poll, which was active for 24 hours and ended on Saturday night, with a slim majority, 51.8%, voting in favor of Trump's reinstatement. The decision comes nearly two years after Trump's account, @realDonaldTrump, was permanently suspended by Twitter on Jan. 8, 2021, following the storming of the U.S. Capitol on Jan. 6, 2021, by Trump's supporters in protest against the results of the 2020 election.

Trump's account @realDonaldTrump became visible on Twitter again shortly after Musk's announcement.

"After close review of recent Tweets from the @realDonaldTrump account and the context around them — specifically how they are being received and interpreted on and off Twitter — we have permanently suspended the account due to the risk of further incitement of violence," wrote Twitter on Jan. 8, 2021, following tweets by Trump that he would not attend Joe Biden's inauguration on Jan. 20 of that year. The decision to remove Trump from the platform was widely criticized by conservatives as well as some progressives and foreign leaders, including then-German Chancellor Angela Merkel, as an illicit exercise of corporate power.
 It's unclear if Trump will come back to Twitter. Earler in the year, after launching his copy of Twitter, he said he wouldn't, preferring his own social media company, Truth Social, which is much more unpopular than Twitter. 
Fox News reported Trump saying, "We're taking in millions of people, and what we're finding is that the response on TRUTH is much better than being on Twitter," Trump said. "Twitter has bots and fake accounts, and we are doing everything we can."
He added: "The bottom line is, no, I am not going back to Twitter."
Trump was permanently suspended from Twitter, Facebook, Instagram, and Snapchat following the Jan. 6, 2021, Capitol riot. Twitter deemed a number of his tweets connected to the violent protests as inflammatory and warned of "the risk of further incitement of violence.
A source familiar told Fox News that Trump and Musk have a very good relationship and are friendly. The source cited Trump coming to Musk's defense in 2018 after the Tesla CEO was charged with securities fraud over misleading tweets about a potential transaction to take Tesla private."
Trump has not had a great month, and that may shape his decision to return to his greatest social media tool. AP reported, "The Republican Party's nascent 2024 class, emboldened as ever, openly cast Donald Trump as "a loser" over and over on Friday as they courted donors and activists fretting about the GOP's future under the former president's leadership.
Trump's vocal critics included current and former Republican governors, members of his own Cabinet and major donors who gathered along the Las Vegas strip for what organizers described as the unofficial beginning of the next presidential primary season. It was a remarkable display of defiance for a party defined almost wholly by its allegiance to Trump for the past six years.
"Maybe there's a little blood in the water and the sharks are circling," Maryland Gov. Larry Hogan, a Republican presidential prospect himself and frequent Trump critic said in an interview. "I don't think we've ever gotten to this point before."
The gathering of the Republican Jewish Coalition's annual leadership meeting, which began Friday, comes just days after Trump became the first candidate to formally launch a 2024 campaign. His allies hoped his early announcement might ward off serious primary challenges, but several potential candidates said that's not likely after Trump loyalists lost midterm contests last week in battleground states from Arizona to Pennsylvania. His political standing within the GOP, already weakening, plummeted further."
The Republican Party seems to be moving away from Trump. Polls have shown that Florida Governor Ron DeSantis is leading the former president: "A YouGov poll conducted between November 13 and November 15, with a sample size of 432 adults, put DeSantis ahead by 7 points at 46 percent compared to Trump's 39 percent.
A Seven Letter Insight poll, conducted between November 10 and November 15 with a sample size of 543 likely voters, had a similar victory for DeSantis. In this poll, DeSantis led by 8 points at 34 percent to Trump's 26 percent.
Two polls conducted by WPA Intelligence with larger sample groups of likely voters, both conducted between November 11 and November 13, had DeSantis as the victor.
The first poll was conducted with 843 likely voters and saw DeSantis win by 20 points at 55 percent to Trump's 35 percent. The second poll, conducted with 1,044 likely voters, saw DeSantis win by 26 points at 56 percent to Trump's 30."
[Read More: Dems Admit Voter Fraud Exists Now That Elections Are Over]