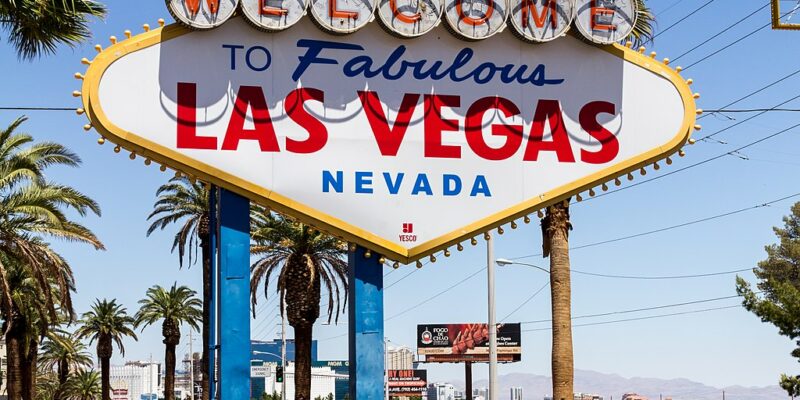 Update: Today at the press conference discussing the charges against Democrat Robert Telles, a journalist revealed how broken many in the media really have become. A reporter asked the Sheriff if German's murder could be connected to President Trump somehow.
Jeff German, a veteran investigative reporter for The Las Vegas Review-Journal, was found brutally stabbed outside of his home last weekend in a shocking murder that has rattled the media industry. 
Glenn Cook, The Review-Journal's executive editor, said "that Mr. German had not communicated any concerns for his safety or any threats made against him." 
"German, whose work in Las Vegas spanned four decades, made a career of breaking big stories about everything from organized crime and government malfeasance to political scandals and the Oct. 1 mass shooting," according to his newspaper.
"'The Review-Journal family is devastated to lose Jeff," Executive Editor Glenn Cook said. "He was the gold standard of the news business. It's hard to imagine what Las Vegas would be like today without his many years of shining a bright light on dark places.'
Las Vegas police said Sunday morning the homicide investigation is a top priority for the department."
A few days later, the police found the alleged assailant, a Democratic county official who had been the target of German's investigative reporting. USA Today stated, "Five days after the violent slaying of investigative reporter Jeff German, police arrested an elected public official who had been the subject of a series of high-profile stories by the slain journalist that uncovered claims of bullying and retaliation.
Clark County Public Administrator Robert Telles was taken into custody by the Las Vegas Metropolitan Police Department at his home in western Las Vegas around 6:30 p.m., just hours after investigators concluded a search of his property."
Unlike many of the apoplectic cries that happen when journalists get criticized, this is an actual attack on the First Amendment. German really did try to speak truth to those in power by showing their misdeeds to the public.
The Review-Journal described the series of events that led to the alleged murderer of their colleague's arrest. "The stunning development came a day after Las Vegas police asked for the public's help in identifying a suspect in the case. An early morning search of Telles' home on Wednesday provided the first indication that the Friday killing might be related to German's work exposing public wrongdoing. The investigative reporter was pursuing a potential follow-up story about Telles in the weeks before he was killed.

Police arrived at Telles' home on Spanish Steps Lane in the western valley around 6:30 a.m. Wednesday and blocked off nearby streets. Shortly before 9 a.m., police released a statement saying they were "currently serving search warrants" in connection with the homicide investigation.

They provided no further information until Clark County Sheriff Joe Lombardo told the Review-Journal at around 6:30 p.m. that Telles had been arrested. Shortly before that, a Review-Journal photographer captured an image of Telles on a stretcher as he was loaded into an ambulance.

"The arrest of Robert Telles is at once an enormous relief and an outrage for the Review-Journal newsroom," Executive Editor Glenn Cook said. "We are relieved Telles is in custody and outraged that a colleague appears to have been killed for reporting on an elected official. Journalists can't do the important work our communities require if they are afraid a presentation of facts could lead to violent retribution. We thank Las Vegas police for their urgency and hard work and for immediately recognizing the terrible significance of Jeff's killing. Now, hopefully, the Review-Journal, the German family and Jeff's many friends can begin the process of mourning and honoring a great man and a brave reporter."
ABC 30 in Nevada reported, "Telles, 45, had been a focus of German's reporting about turmoil including complaints of administrative bullying, favoritism and Telles' relationship with a subordinate staffer in the county office that handles property of people who die without a will or family contacts.
The newspaper's executive editor, Glenn Cook, said in a statement that 'the arrest of Robert Telles is at once an enormous relief and an outrage for the Review-Journal newsroom.'
'We are relieved Robert Telles is in custody and outraged that a colleague appears to have been killed for reporting on an elected official,' Cook said."
In June, the County Administrator tweeted attacks on the reporter: "*Wife hears rustling in the trash* Her: "Honey, is there a wild animal in the trash?" Me: "No, dear. Looks like it's @JGermanRJ going through our trash for his 4th story on me." Oh, Jeff… @LVRJ #LasVegas
He continued: "Oh shoot. I left a pizza box and sushi containers in the trash. In the next article, I'm going to have mob and yakuza ties. Typical bully. Can't take a pound of criticism after slinging 100 pounds of BS. Up to article #4 now. You'd think he'd have better things to do." 
After failing in his bid for re-election last June, Telles attacked German on Twitter, blaming him for his loss and calling his articles "lying smear pieces."
The Washington Post noted, "In the weeks before German was killed, he was planning a follow-up report on Telles, the Review-Journal said. He had been waiting on a public-records request.
Telles appeared in court for the first time on Thursday, where Judge Elana Lee Graham ruled that he would be held without bail at the Clark County Detention Center. His next court appearance is scheduled for Tuesday."
Telles was endorsed by the SEIU in 2018, and he supported Elizabeth Warren during the 2020 Democratic Primary. He said, "It was great to attend the #cnntownhall, and see @ewarren show again why she has what it takes to be our next president!"
Warren has not commented on the allegations. 
[Read More: As California Turns Off The Lights, Biden Moves To Emulate Their Power Strategy]