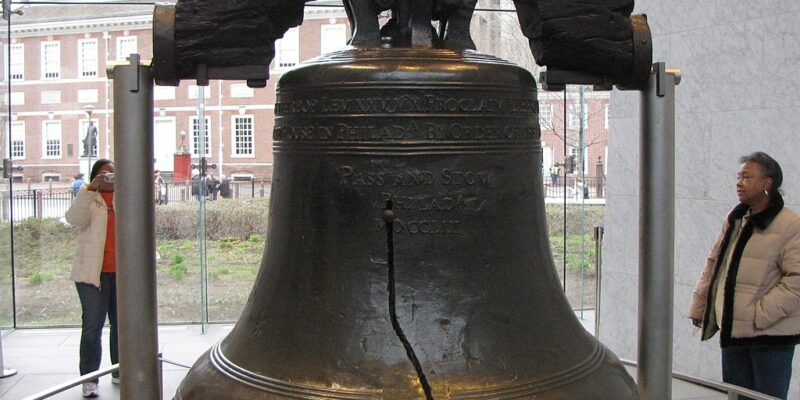 I hope everyone reading this is sitting down, but a Democrat from Philadelphia has pleaded guilty to ballot stuffing. Ozzie Myers represented Pennsylvania's first district from November 1976 to October 1980 before being expelled from the House for taking bribes. 
In 1979, law enforcement officials videotaped Myers taking a bribe of $50,000 from undercover FBI agents. The Democrat was recorded saying, "I'm gonna tell you somethin' real simple and short. Money talks in this business and bullshit walks. And it works the same way down in Washington." He was the first member of the House to be expelled since 1861. 
It appears Myers is up to his old tricks. Earlier this week, Myers pleaded guilty to charges that he strong-armed poll workers to stuff ballot boxes in local elections. The Philadelphia Inquirer reports, "Former U.S. Rep. Michael "Ozzie" Myers — who had been working as a campaign consultant since his release from federal prison in the 1980s — admitted to a federal judge he paid one South Philadelphia elections official to fraudulently add votes for candidates who had hired him for their races from 2014 to 2016. He convinced another, he said, to do it for free."
The former representative decided to plead guilty right before "he was set to stand trial on charges including bribery, obstruction of justice, falsification of voting records, and illegally voting in a federal election."
The US Attorney's office explained how the scheme worked in a press release. "United States Attorney Jennifer Arbittier Williams announced today that former U.S. Congressman Michael "Ozzie" Myers, 79, of Philadelphia, PA, pleaded guilty today to conspiracy to deprive voters of civil rights, bribery, obstruction of justice, falsification of voting records, and conspiring to illegally vote in a federal election for orchestrating schemes to fraudulently stuff the ballot boxes for specific Democratic candidates in the 2014, 2015, 2016, 2017, and 2018 Pennsylvania elections.

Specifically, Myers admitted in court to bribing the Judge of Elections for the 39th Ward, 36th Division in South Philadelphia, Domenick J. Demuro, in a fraudulent scheme over several years. Demuro, who was charged separately and pleaded guilty in May 2020, was responsible for overseeing the entire election process and all voter activities of his Division in accord with federal and state election laws.

After receiving payments ranging from between $300 to $5,000 per election from Myers, Demuro would add fraudulent votes on the voting machine – also known as "ringing up" votes – for Myers' clients and preferred candidates, thereby diluting the value of ballots cast by actual voters. At Myers' direction, Demuro would add these fraudulent votes to the totals during Election Day, and then would later falsely certify that the voting machine results were accurate. Myers is also accused of directing Demuro to lie to investigators about the circumstances of the bribes and the ballot-stuffing scheme.

Myers also admitted to conspiring to commit election fraud with a former Judge of Elections for the 39th Ward, 2nd Division in South Philadelphia, Marie Beren. Beren, who was charged separately and pleaded guilty in October 2021, was the de facto Judge of Elections and effectively ran the polling places in her division by installing close associates to serve as members of the Board of Elections. Myers admitted that he gave Beren directions to add votes to candidates supported by him, including candidates for judicial office whose campaigns actually hired Myers, and other candidates for various federal, state, and local elective offices preferred by Myers for a variety of reasons.

Myers acknowledged in court that on almost every Election Day, Myers transported Beren to the polling station to open the polls. During the drive to the polling station, Myers would advise Beren which candidates he was supporting so that Beren knew which candidates should be receiving fraudulent votes. Inside the polling place and while the polls were open, Beren would advise actual in-person voters to support Myers' candidates and also cast fraudulent votes in support of Myers' preferred candidates on behalf of voters she knew would not or did not physically appear at the polls."
Although voter fraud is not why President Donald Trump did not win reelection, such practices can likely impact local races, which Myers was aiming to do. Democrats have vigorously opposed any attempts at limiting voter fraud, calling it racist and an affront to our democracy. 
As The Washington Post noted, for example, "In January, Biden traveled to Atlanta, where he delivered a poisonous speech calling Georgia's 2021 election law 'Jim Crow 2.0.' Republicans were engaged in an effort 'to suppress your vote, to subvert our elections,' Biden thundered. 'That's the kind of power you see in totalitarian states, not in democracies.' He compared Republicans to racists and traitors, accusing them of standing with George Wallace, Bull Connor and Jefferson Davis. He called them 'enemies' of America….Now we know what Biden said was scurrilously untrue. Georgia held its first primary on Tuesday under its new election law — and saw record turnout. Far from suppressing the vote, early voting came in at nearly triple Georgia's 2018 level."
In Pennsylvania, national and state Democrats have fought vigorously against laws that make voter fraud more difficult, such as ending no-excuse mail-in balloting. Democratic National Committee Chairman Jaime Harrison said, "The DNC is taking action to ensure that all eligible Pennsylvania voters are given an equal opportunity to participate in our elections, and we stand ready to step in to defend the freedom to vote wherever partisan lawsuits are brought to attack voters' ability to cast a ballot." The bills are still being debated.
The Heritage Foundation has created an "Election Fraud Database" to present "a sampling of recent proven instances of election fraud from across the country. Each and every one of the cases in this database represents an instance in which a public official, usually a prosecutor, thought it serious enough to act upon it. And each and every one ended in a finding that the individual had engaged in wrongdoing in connection with an election hoping to affect its outcome — or that the results of an election were sufficiently in question and had to be overturned." It currently lists over 1,300 cases of verified voter fraud. 
Myers is looking at 20 years in prison for his vote-rigging scheme. As of this writing, the Democratic National Committee, nor President Biden, Speaker of the House Nancy Pelosi, or Pennsylvania Governor Tom Wolf have commented on the former Congressman's fraud case.  
[Read More: 44 percent of Young Democratic Men Support Assassinations]