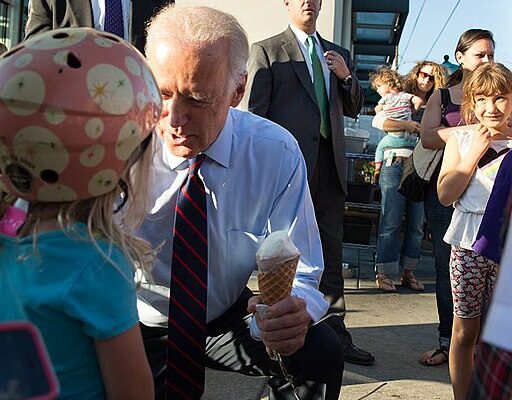 Joe Biden's disastrous presidency seems to get worse every week. There's a difference between being absent-minded and just absent altogether. The current Leader of the Free World is frequently the former, but more recently, it's been the latter. Amidst the stock market again plummeting, it's now becoming apparent that the United States is entering a new era, one with a shortage of baby food. 
SILive had the details: "According to a report from Datasembly, nearly 40% of popular baby formula brands were sold out at retailers across the country during the last week of April. That's a significant rise from the out-of-stock rate of 31% in early April.

The data analysis from Datasembly showed that baby formula stock was relatively stable for the first half of 2021, and only about 2-8% of baby formula brands were out of stock.

But baby formula shortages started to rise in November 2021, and data shows the shortage has continued to get worse throughout 2022 so far.

'inflation, supply chain shortages, and product recalls have brought an unprecedented amount of volatility for baby formula,' said founder and CEO, Ben Reich. 'We expect to continue to see the baby formula category being dramatically affected by these conditions. Baby formula stock, which has been one of the more affected categories so far in 2022, and one that will continue to demonstrate higher than average out-of-stock levels.'
The shortages are worst in Connecticut, Delaware, Montana, New Jersey, Rhode Island, Texas, and Washington, among others. The problem was exacerbated by the recent recall of baby formula by Abbott Nutrition, a major supplier of baby food. The New York Times reported, "The recall came after at least four babies were hospitalized with bacterial infections and two died after consuming its products, the U.S. Food and Drug Administration said."
All formula has risen in price and has been more difficult to get, but CNN has noted that moms and dads have "described the extraordinary lengths they've gone to in order to score even a single can or bottle. Specialized formula is even harder to locate amid the widespread shortage. Parents are driving to neighboring states to try their luck, and many are pleading for help on social media, imploring strangers to share or even barter any extra supply they may have."
The president plans to give a speech on May 10 focusing on the real culprits: Republicans, the party that controls zero branches of government. Axios writes that he is going after the GOP for proposing tax increases, a statement that even the Washington Post has said is a lie. Biden is expected to say that things are going well because nearly half a million jobs were created last month.
Remember just a month or so ago? Democratic allies crowed in the media about how great our lives were. One even wrote, "The Economy Is Good, Actually. Americans are living through the best labor market in half a century. Pay for low-wage workers is up. Why can't the left take credit?" Indeed, things are going swimmingly. 
There have not been reports on whether or not the White House will discuss the fact that American parents are finding it harder and harder to even feed their babies, but hopefully the president will at least let us know where the Secretary of Transportation is as we go through yet another supply chain crisis.  
[Read More: Pro-Life Org Firebombed, Catholic Churches Threatened By Pro-Choice Radicals]