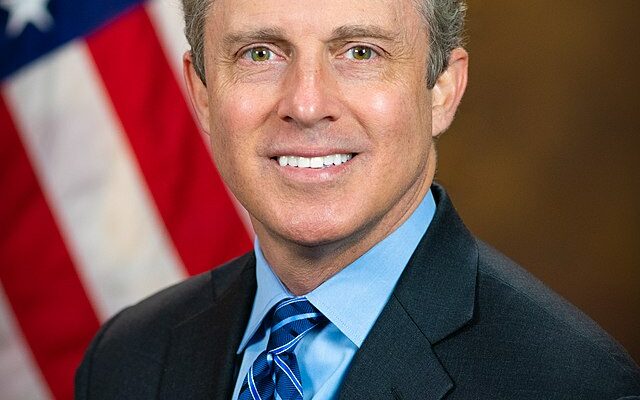 In yet another act of flouting norms in order to protect his shady son, President Joe Biden recently nominated a former law firm colleague of Hunter Biden to direct the Office of the Special Counsel. Hampton Dellinger worked with Hunter when the president's son tapped his firm to represent Burisma, the Ukrainian energy company in which the president's son inexplicably sat on the board. 
Dellinger is currently the head of the Justice Department's office of legal policy. His new job would directly be linked to an investigation into corruption by the Bidens while the president served as Obama's Number Two. 
Seems like an odd time for a job change. 
If confirmed, Dellinger could create a conflict of interest given his links to Hunter Biden. Dellinger and the younger Biden worked together at the white shoe law firm Boies Schiller Flexner, the Washington Free Beacon reported. In 2014, Hunter Biden tapped Boies Schiller Flexner to represent Burisma Holdings, the Ukrainian energy firm where he served as a board member, according to The Washington Free Beacon.

Hunter Biden and Boies Schiller Flexner's crisis management and government response team developed a public relations and lobbying strategy to help Burisma, according to emails from Biden's laptop. Dellinger served on Boies Schiller Flexner's Crisis Management and Government Response team, though it is unclear if he did any work for Burisma.

But emails show Dellinger and Hunter Biden did cross paths on numerous occasions at Boies Schiller. The duo arranged a lunch date in February 2014. They also attended a dinner party for Boies Schiller partners in March 2014.

If confirmed, Dellinger will face congressional pressure to investigate whether the Biden administration retaliated against two IRS whistleblowers who have cried foul on the federal investigation into Hunter Biden.

In July, Sen. Chuck Grassley (R., Iowa), Rep. Jim Jordan (R., Ohio), and other Republicans called on Special Counsel Henry Kerner to investigate whether the agencies retaliated against the whistleblowers, Gary Shapley and Joseph Ziegler. The whistleblowers have accused the Justice Department of failing to fully investigate Hunter Biden's tax evasion and foreign lobbying.
Dellinger, a former Deputy Attorney General in the North Carolina Department of Justice, also served as Chief Legal Counsel in the Office of the North Carolina Governor. In these capacities, he played a pivotal role in supporting investigations and initiatives aimed at reducing Medicaid fraud, combating political corruption, and enhancing public services. During his tenure as a partner at both regional and national law firms, he represented whistleblowers and clients who challenged government activities, resulting in significant taxpayer savings through the reversal of unnecessarily costly bid awards. His written works cover a wide range of topics, including critiques of government actions and proposals for improving the public sector. Dellinger earned his undergraduate degree from the University of Michigan at Ann Arbor and his Juris Doctor from Yale Law School.
He is also the son of Walter Dellinger, a Clinton flack who eventually rose to serve as acting Solicitor General and eventually defended Exxon in the Exxon Valdez oil spill. 
Having a former colleague in the role of protecting whistleblowers will likely serve the Bidens well. Last month, Hunter Biden began his scourge of lawsuits aimed at attacking anyone who might demand accountability for his actions by suing the IRS because whistleblowers revealed he was receiving special treatment from his father's Department of Justice. 
Biden lawsuit claims that the whistleblowers "targeted and sought to embarrass Mr. Biden" by sharing confidential tax information in press interviews and testimony before congressional investigators. His lawyers argue that whistleblower protections don't apply, but a lawyer for one agent said any confidential information released came under whistleblower authorization and called the suit a "frivolous smear."
Is anyone confident that a former lawyer who benefitted from Biden's contract with Burisma is going to do the job at protecting the whistleblowers? I'd say that it would be akin to Joe Biden not providing a Kennedy Secret Service protection, but he's already done that too.  
The Associated Press noted that "the lawsuit marks the latest legal pushback from Biden as a long-running federal investigation into him unfolds against a sharply political backdrop. That includes an impeachment inquiry aimed at his father, President Joe Biden, seeking to tie him to his son's business dealings."
Dellinger's confirmation will require a majority of the Senate. He was confirmed to his current position at the Justice Department's Office of Legal Policy by a 53-37 vote.
[Read More: Moderate Republicans Played For Fools Again]